Top Mobile Games in September 2019 [Downloads Chart]
In September, Sand Balls was the most downloaded mobile game in both App Store and Google Play. According to Apptica Store Intelligence, the application accounted for more than 15 million installs which is 82% increase since the previous month.
App Store Top features a few strong newcomers such as new hyper-casual game i Peel Good by Lion Studios that has made a huge growth in downloads since its launch in August. 弓箭传说 - a Chinese version of Archero by Habby - surpassed 4 million downloads. This was especially impressive considering the main version of the game accounted for only 700,000 installs worldwide for the same month. Pokémon Masters with more than 10M downloads in the first four days made it to line #7 of the list.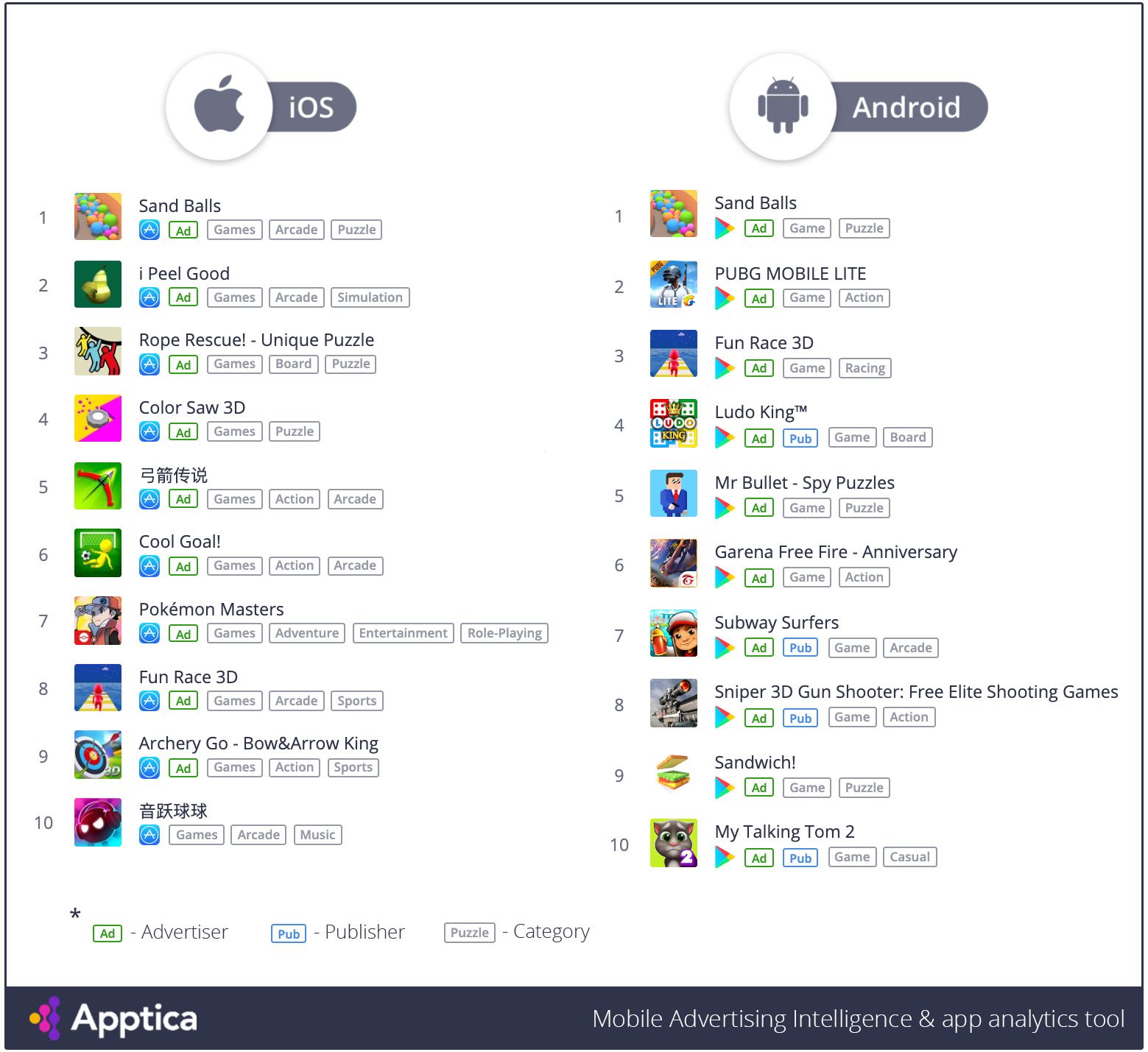 Apptica Intelligence gives you an all-round view and easy access to mobile market insights. Our downloads & revenue estimates include data for 35 countries in App Store and Google Play. To get more details and improve your mobile business, sign up for the platform.