Top Grossing mobile games of June
If the quarantine time turned out to be a golden era for mobile game developers, in June, the situation is calmed. According to the latest report, mobile games are even decreased in downloads against before-pandemic time. As for the income, we already see games' revenue from in-app purchased came down by 16%.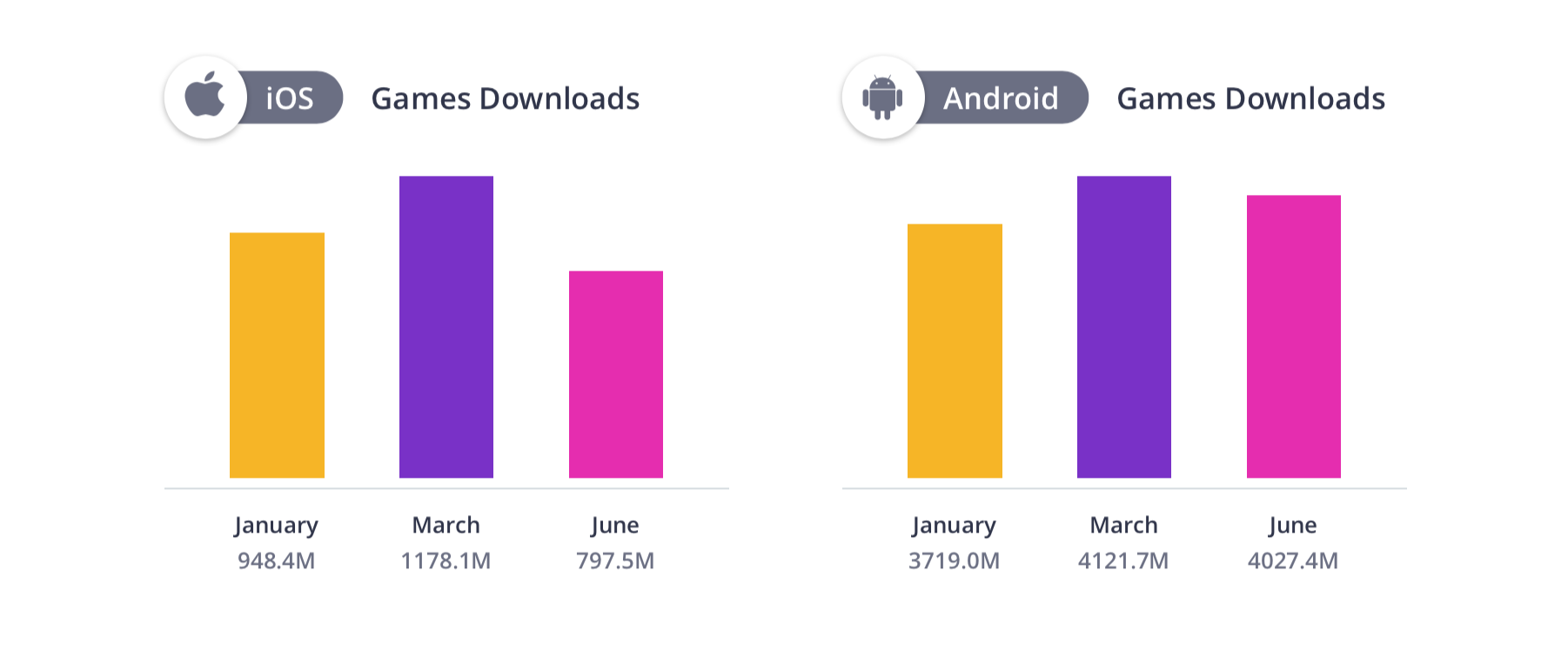 PUBG Mobile leads the list of top-grossing mobile games of June with over $58M revenue generated by the international version and other $89M that came from the Chinese title (和平精英).
Chinese titles are on top of the industry this time: among the top 10 grossing games on the App Store Chinese titles accommodated 56% of revenue.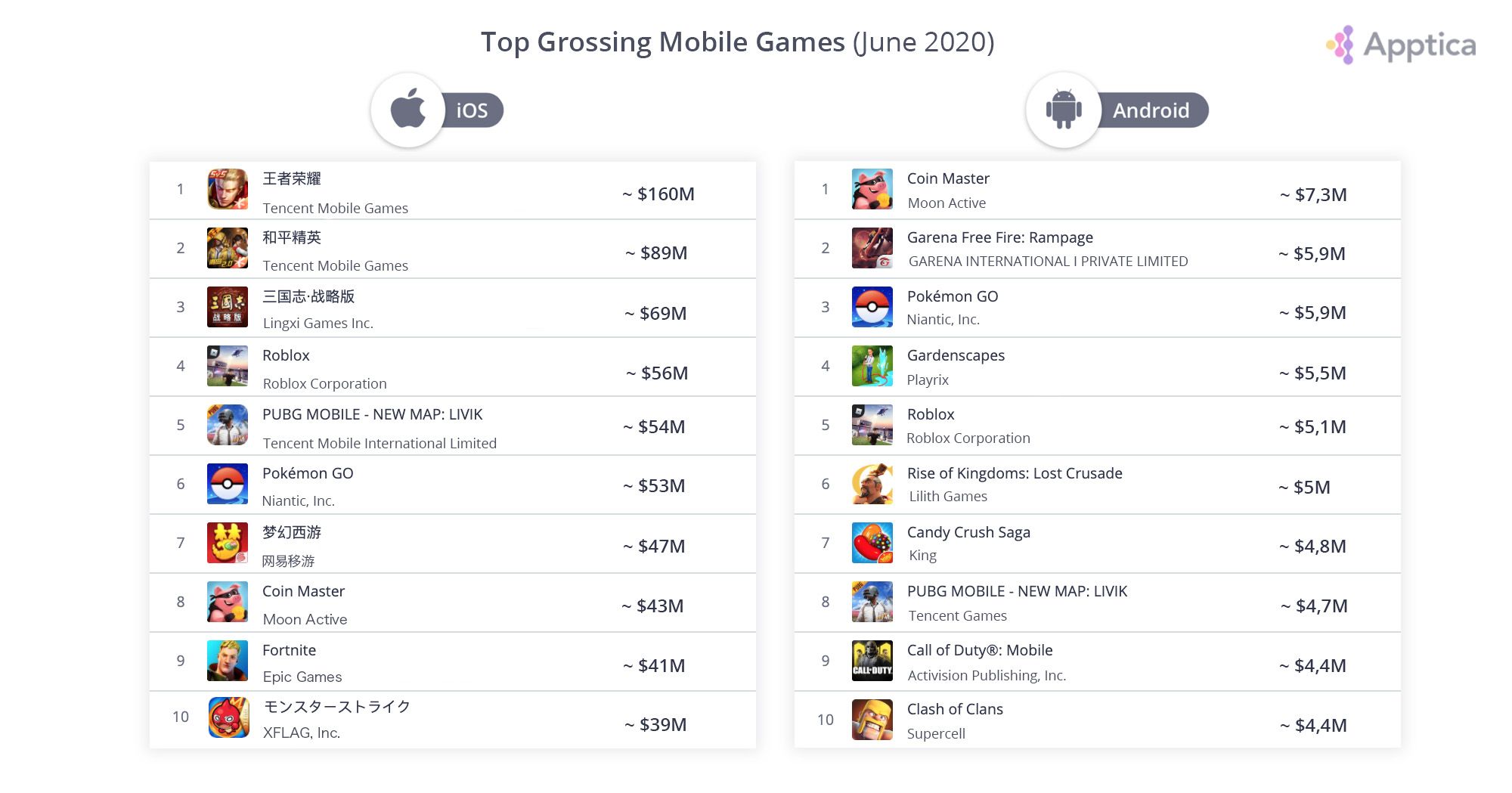 Other than that we see the popularity of Roblox growing over the last few months as well as the immense upgrowth of the Gardenscapes game which had its best results in downloads in April. Summer is the less successful time for the Russian publisher, however, the game still performs very well and hits the Top-Grossing game's rating.
The mobile Fortnite performs good on the App Store, the game takes the 9th line on the list with over $40M of income. However, the same game released a little time ago on Google Play shows meager results: only $1M of IAP revenue and over 4M of installs.
Today's an unbalanced time when hard to make any predictions about the mobile games market. However, experts believe the situation should stabilize before the Fall season. According to forecasts, we can expect an increase in AR/VR games, F2P projects and ultracasual games.

* When calculating revenue, we only count data for the Apple App Store and Google Play.