Top Grossing Mobile Games for Q3 2019
According to Apptica Store Intelligence, the top grossing mobile game in Q3 2019 is Coin Master. From June to September, the game earned more than $110 Million in App Store and Google Play.
The list is dominated by the games from category "Action" as well as some casual projects (ex. Candy Crush Saga). Casino simulator Slotomania stands out with more than $22 Million in Google Play alone.
Supercell and Playrix are two publishers having more than one game featured on the list. All games on this list are active advertisers.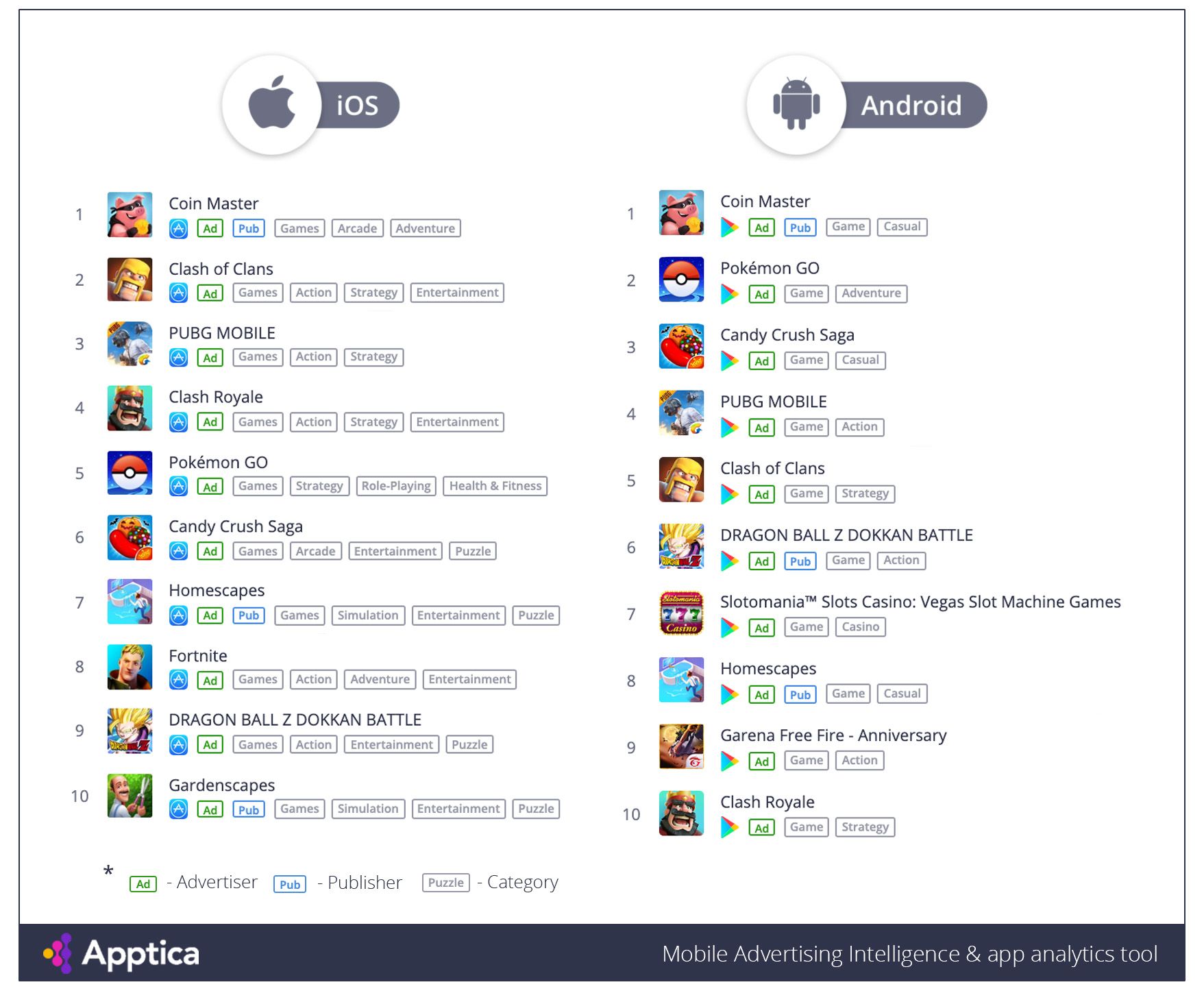 Apptica Intelligence gives you an all-round view and easy access to mobile market insights. Our downloads & revenue estimates include data for 35 countries in App Store and Google Play. To get more details and improve your mobile business, sign up for the platform.