Top gaming Publishers for May 2019 by downloads
Voodoo is a n1 Publisher worldwide in May 2019 in iOS and Android. Even considering that in Android Voodoo have 24 applications less than in iOS, it's still the best gaming publisher by downloads. The total number of downloads in two stores is 66 077 087 where users with Android phones generate the majority of downloads.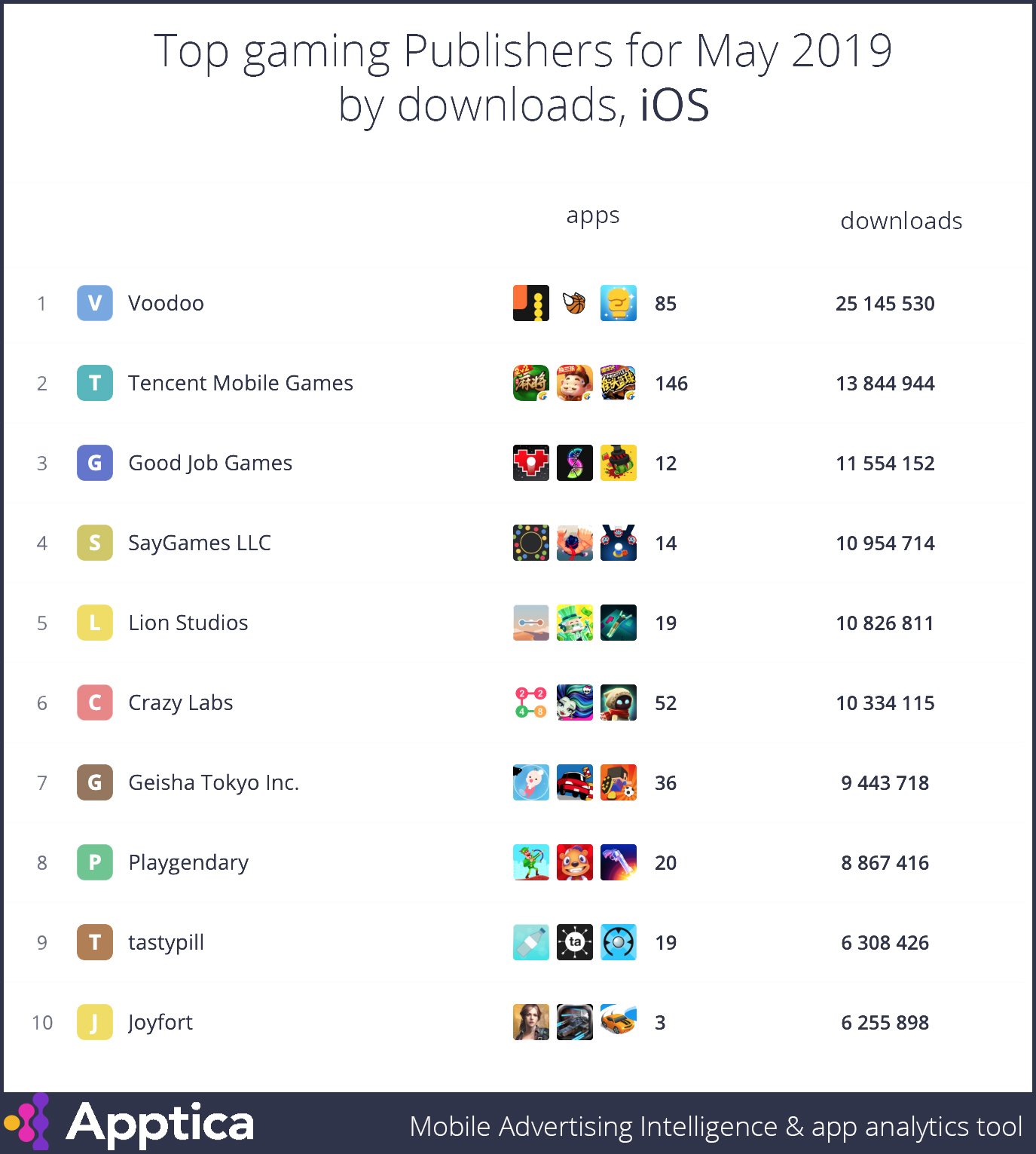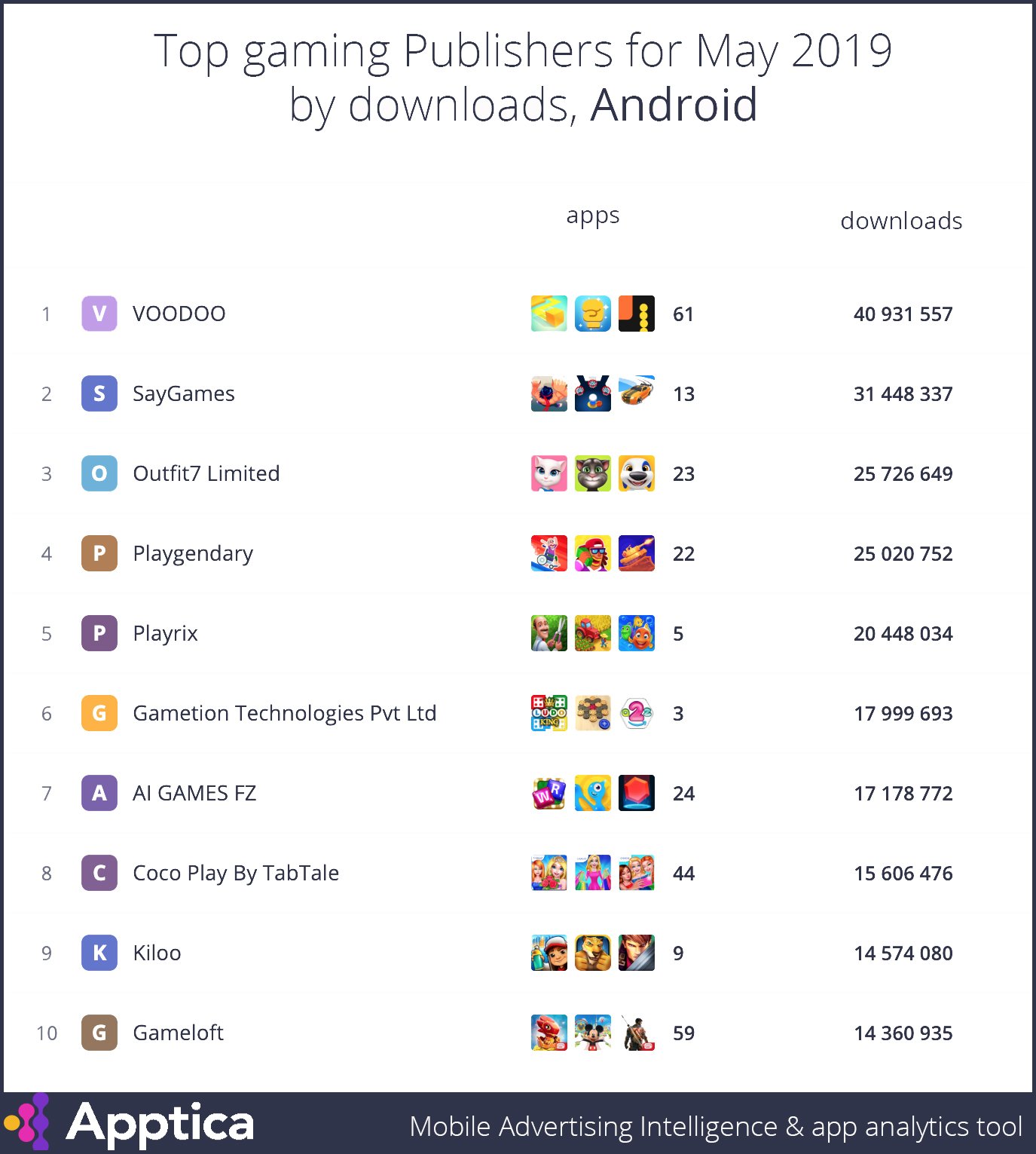 Both tops feature SayGames (number 2 in Android & number 4 in iOS) as well as Playgendary (number 4 in Android & number 8 in iOS).
The most successful publisher is Gametion Technologies Pvt Ltd with the application called Ludo King™ that generated over 15 millions downloads in May only. Over 90% of downloads fall on India.
Playrix also shows very good results: each of it's 4 applications brings from 2 millions downloads every month in Android.