Top Apps' Paid Promotion Strategies: Q1 2022
Want to know how top mobile apps and games build their paid promotion strategy? Well, our new report will help you find that out!
Deep and precise analysis of the key points of their in-app advertising and search ads will help to identify current tendencies and understand the logic of advertisers who have made their way to the top of the mobile store charts.
In this report, We will analyze paid user acquisition channels that advertisers from Top-30 App Store and Google Play charts used in Q1 2022.
We are going to:
– see what advertising networks they use;
– analyze the formats of their advertising creatives;
– see how many of them use search ads;
– and how many paid keywords they use.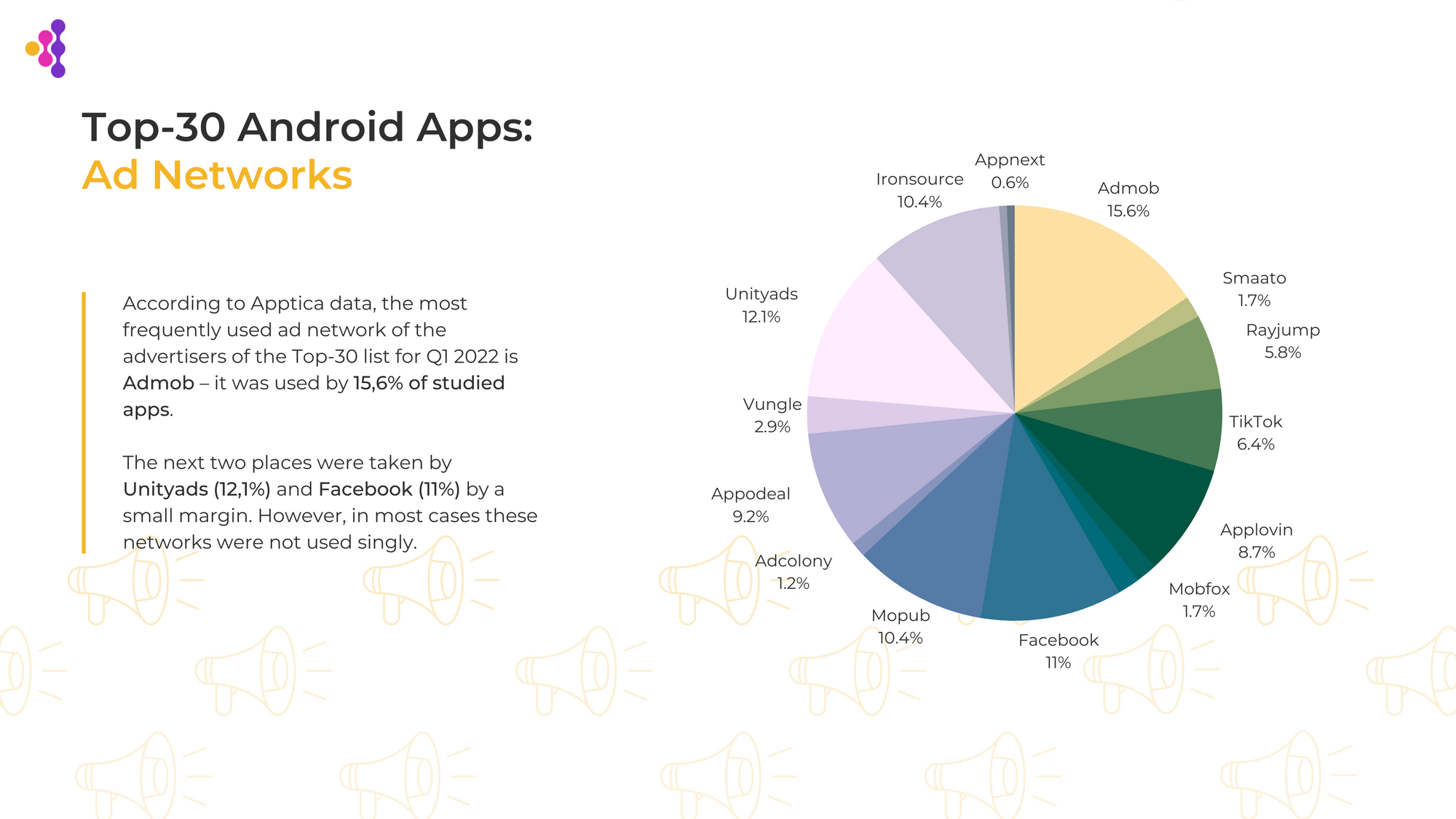 You can download the report for free here!
P.S. The first 50 people who downloaded the report will receive a secret bonus from Apptica, so hurry up!