Top Applications in September 2019 [Downloads Chart]
In September, the App Store is dominated by Chinese applications. Two of the top three apps by downloads are available only in China, as for the third one, China generates 99,8% of installs. Line #6 is also held by Chinese app 西瓜视频 - the video player is not localized for English-speaking audience but still gets some installs in the US, Australia, and New Zealand.
The same app is taking first line of Google Play Downloads Chart - WhatsApp is the most downloaded application in Google Play since the last year. Messenger slipped 4 lines and joined Instagram and Facebook among the final three apps in the list. Social application Helo saw a strong growth in downloads since the last month. The number of installs doubled to more than $30 Million.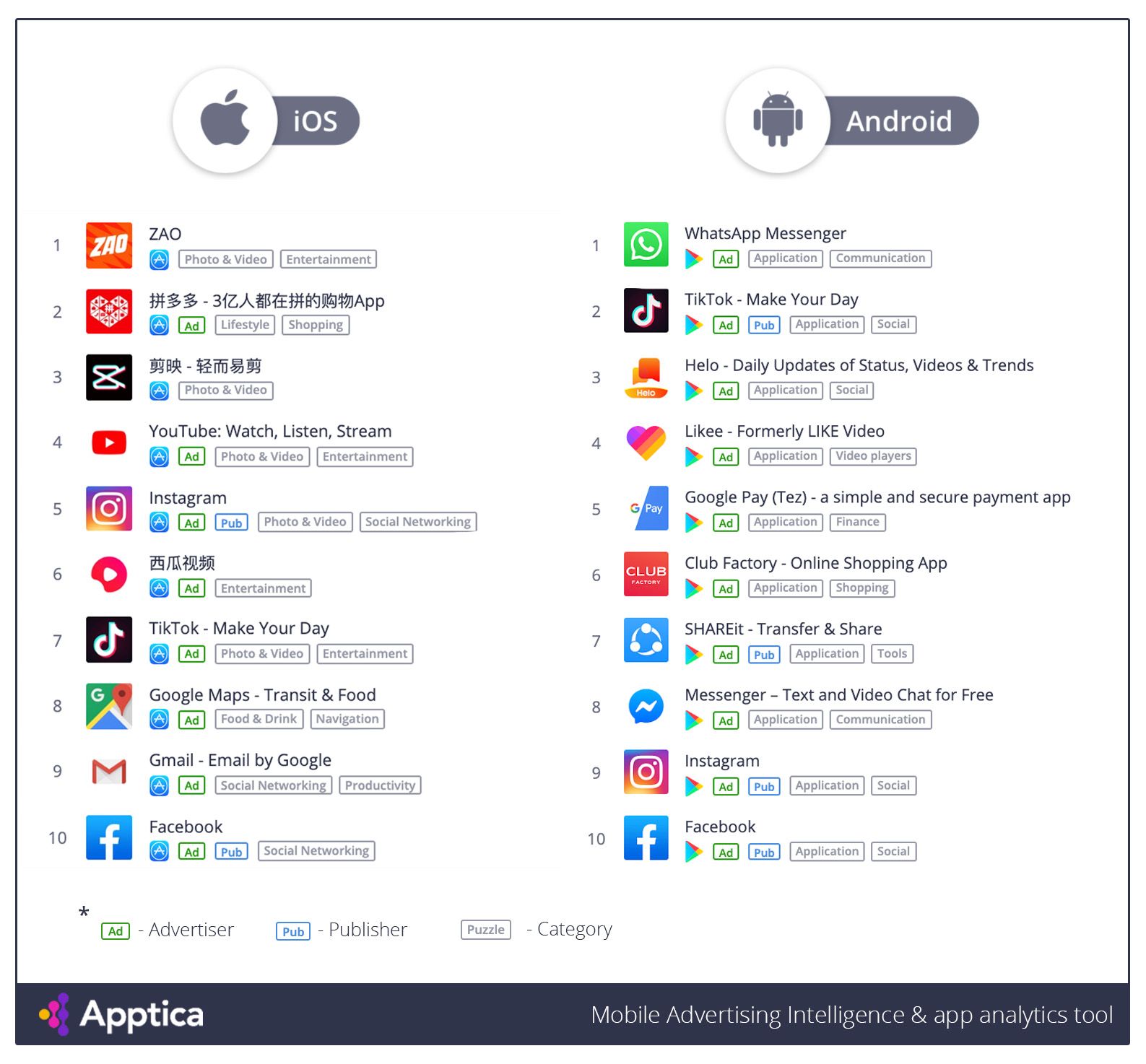 Apptica Intelligence gives you an all-round view and easy access to mobile market insights. Our downloads & revenue estimates include data for 35 countries in App Store and Google Play. To get more details and improve your mobile business, sign up for the platform.