State of the market: Puzzle Games in Q1, 2023
Dive into the puzzle gaming with our new report. Check the data on top puzzle games and top performing countries in Q1, 2023.
Check the top puzzle games in terms of downloads, revenue and ad traffic share;
Analyze the position of puzzle category within gaming;
Learn what subgenres take the leading position in what countries;
Find the state of iOS and Android.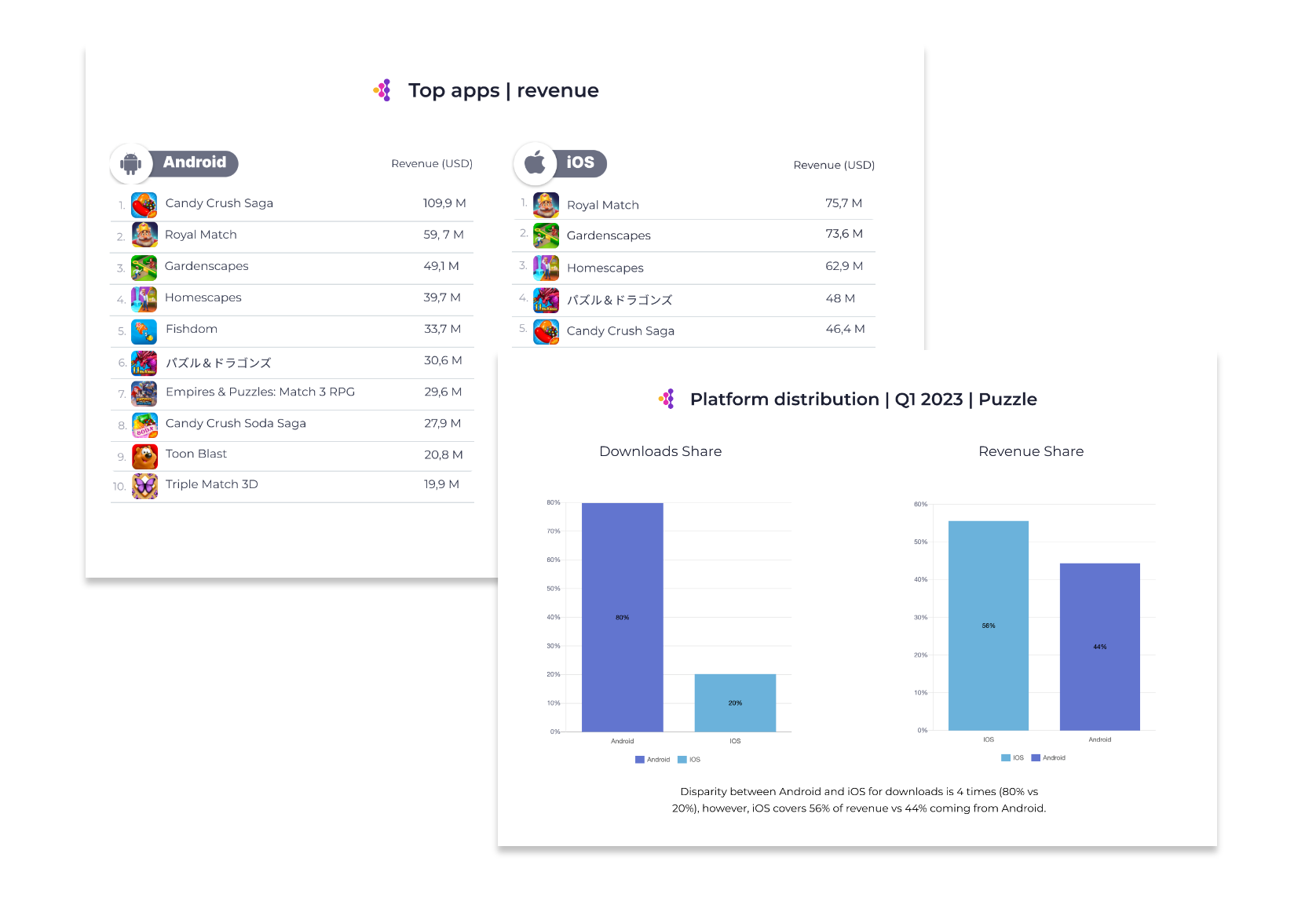 The report is available via the link