Playrix tests ad for its new game Wildscapes
At the end of April, 2019 huge Russian publisher Playrix soft-launched a new puzzler game called Wildscapes. The gameplay of Wildscapes reflects other Playrix games such as Gardenscapes and Homescapes: it'a a match-three game where user can create a zoo and then unlock new areas, animals and attractions by completing puzzles.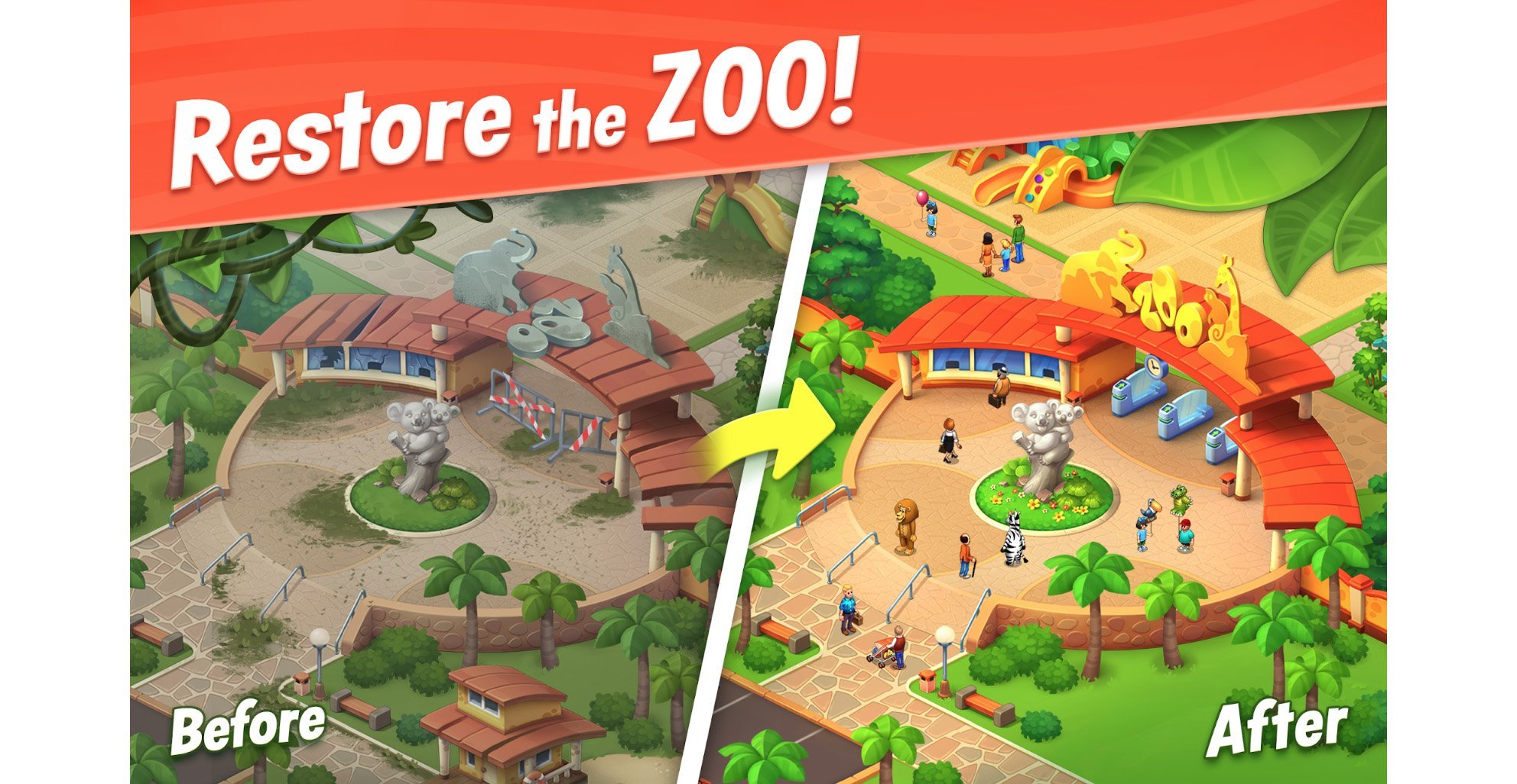 At the moment the game is available in Canada, Australia and New Zealand on App Store and Google Play.
On July 17, the application is on the 23rd line of Top Free - Casual and the line 189 of Top Free - Games in Google Play in Australia.
On July 4, the publisher launches first in-app ad creative - a banner ad has been seen in Canada via AdMob ad network.
Playrix set UA campaign in motion by rolling out 2 video creatives and one playable ad. The ad was shown in Canada, Australia and New Zealand from July 9 to July 13 via Unityads.
Until the publisher reports the world release date, the game is available for pre-registration in some countries.