Playrix annual revenue from in-app purchases is estimated to overcome $1 billion in 2019
The company behind six successful free-to-play mobile games will earn more than a billion dollars by the end of this year. The numbers are reported by Apptica - App Analytics Platform. According to data analytics company, publisher's income from in-app purchases in App Store and Google Play will be more than a billion dollars.
Playrix in-app purchases revenue
According to Dmitry Bukhman, one of the founders of the company, Playrix makes the major profit out of the in-game purchases. Game developers proclaim to rather monetize games through purchases than advertising, as ad distracts users from the gameplay.
2019 was a successful year for Playrix founders and the company. In the spring, Buchman brothers were featured on the Bloomberg Billionaires Index. In 2019, the company released two new mobile games (it was the first time since the Homescapes launch in 2017). The company experiences steady growth. In April, Playrix revenue was estimated to be $20.4 Million per week. Today, the annual company's income amounted to more than $800 Million. The major part is generated by the US, Germany, and the United Kingdom.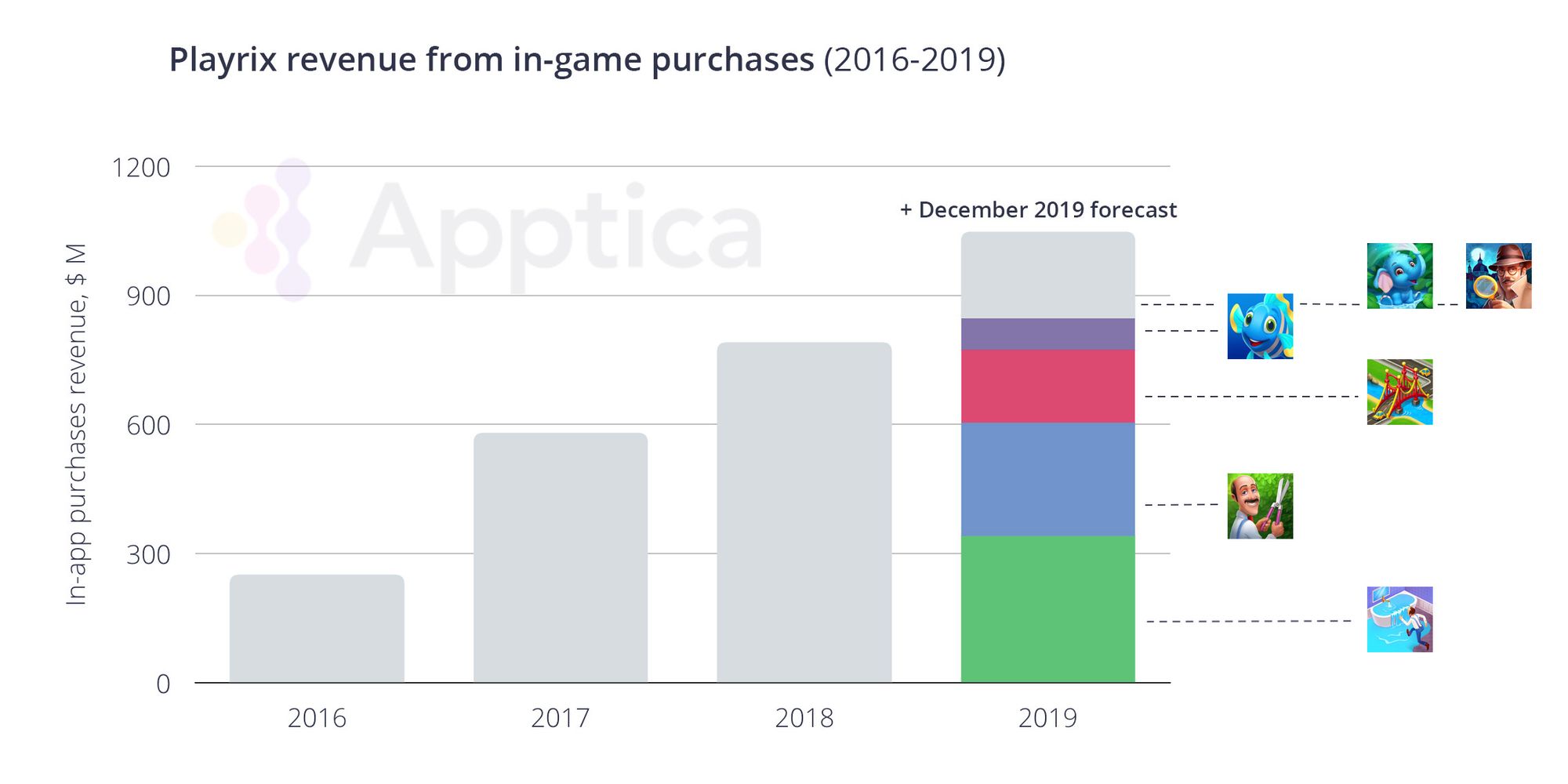 We hope next year will bring the casual mobile games developer even more success!