New Feature in Apptica: Trending Apps
Today we're happy to show you a new section in Apptica Store Intelligence - Trending Apps. A tool designed for marketers who want to be in the loop and watch all current trends in the mobile marketplace.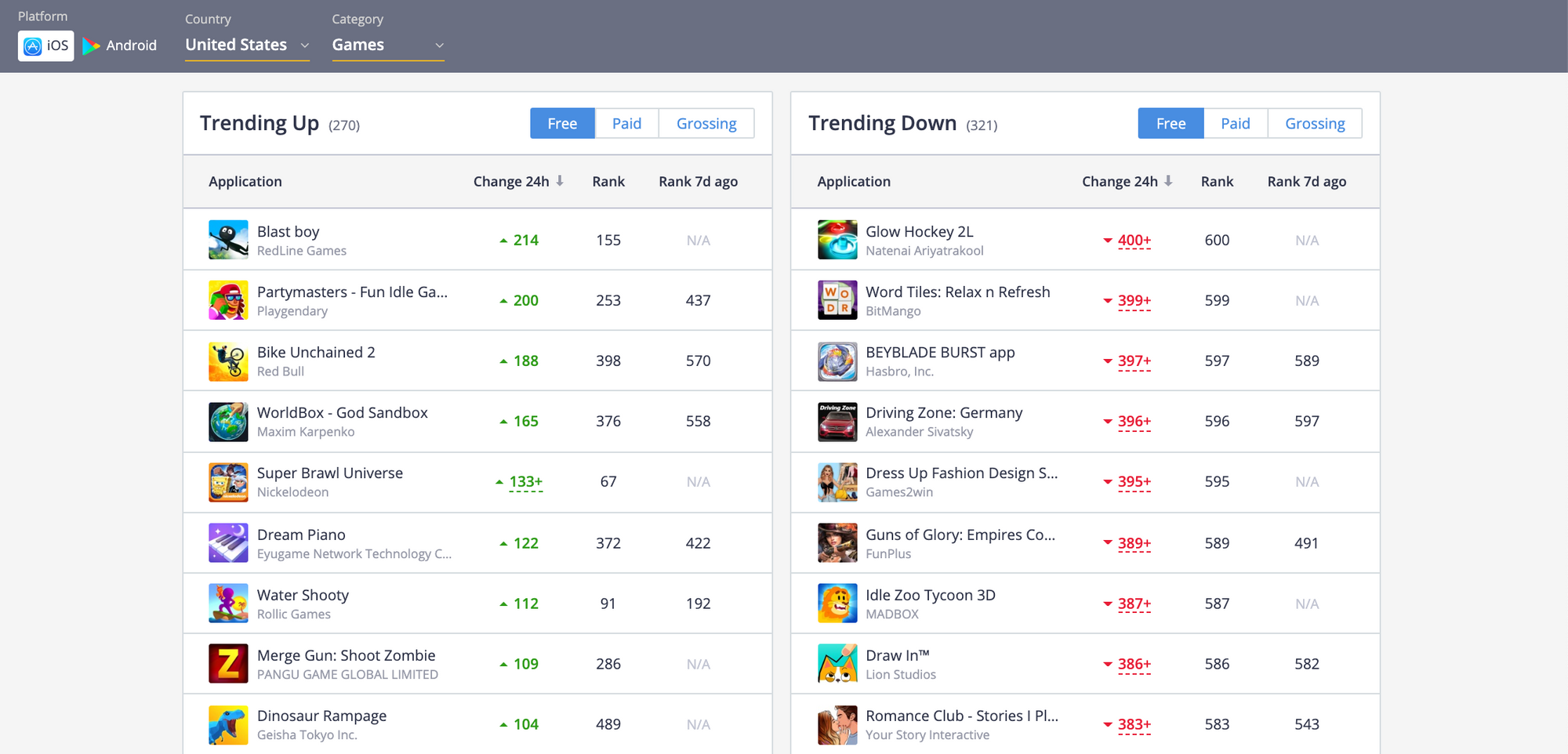 It's a beta section featuring applications trending up or falling in Top Charts. You will track the best newcomers, applications that raised the most and biggest losers - applications that have lost their positions in the Top Chart.

The list is updated every day and takes into account the changes that occurred within 24h. You also see the current position of application and the ranking seven days ago.
Both Chats may be filtered by Free, Paid or Grossing as well as by platform (iOS/Android), country and category. An effortless way to keep an eye on up swinging apps in your category!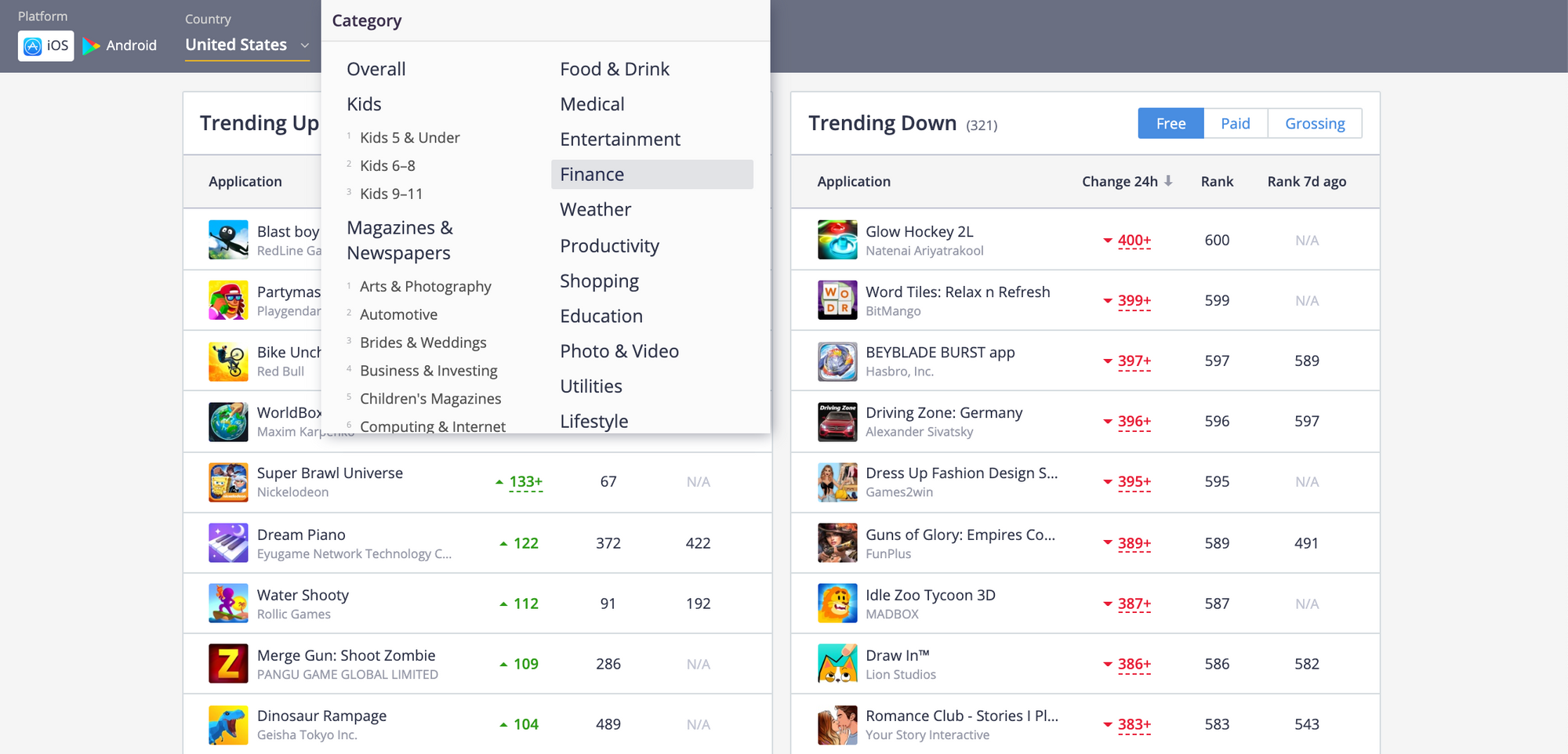 Don't forget to check the list of applications sorted by downloads or revenue in Apptica's new section Top Apps.
Apptica provides mobile experts with accurate analytical data on mobile applications and in-app advertising. To gain competitive insights and drive your mobile app forward with Apptica subscribe or request a DEMO.