Apptica's Tech Team keeps ameliorating the platform in order to give you the best business solutions to grow your app, track competitors' performance and set the most profitable advertising campaign. So today we're happy to announce the launch of a shiny new section.

Top Apps is a beta section of Apptica platform featuring all applications from App Store and Google Play sorted by downloads or revenue.

You will be able to set a custom period and track the best performing applications in each category. Here you may see top puzzle games by downloads in App Store for the last week (09/30/19 - 10/07/19) in the US.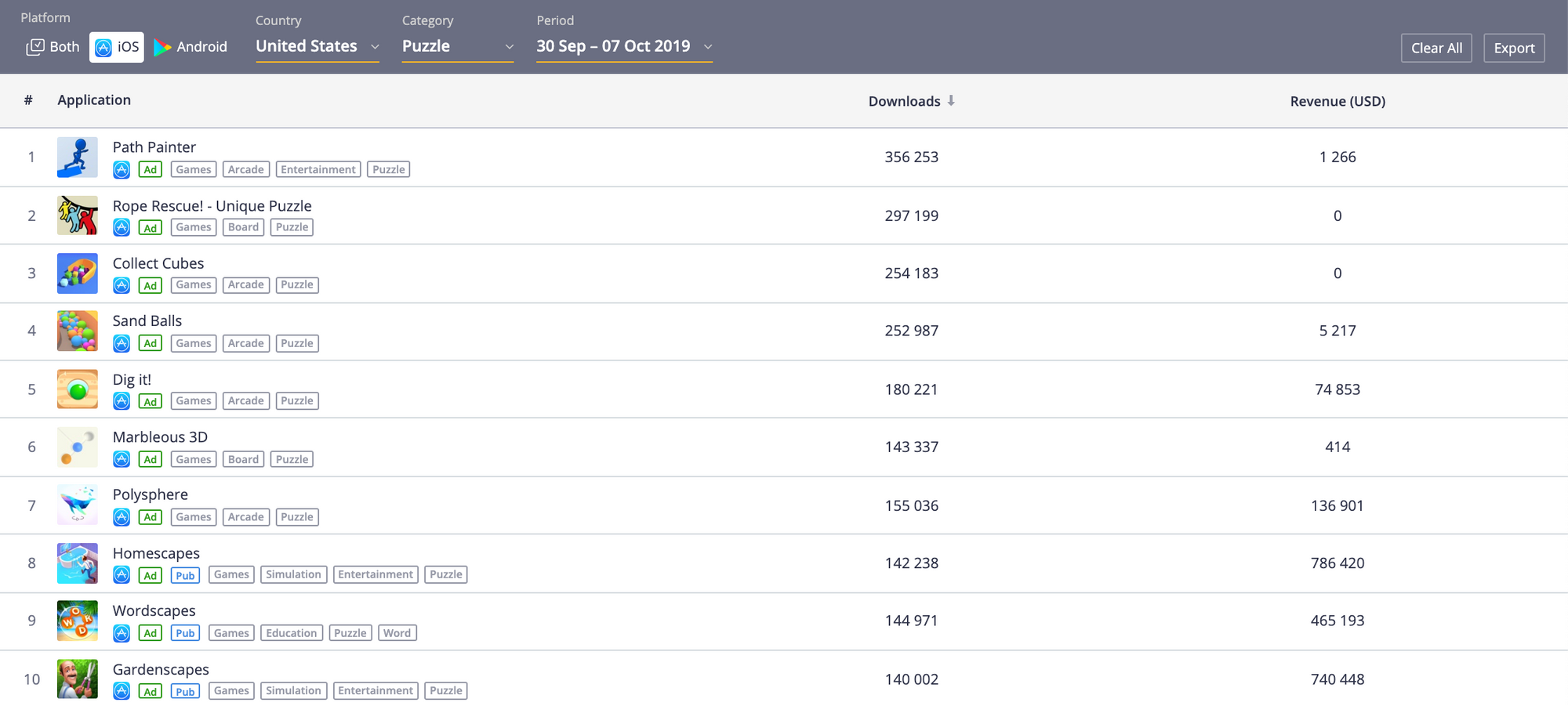 So easy to track your competitor's performance! You can even filter the list by both platforms and export the data to Excel or CSV file.
The sign "Ad" shows that the application buys traffic, and you can easily switch to the "Advertiser profile" and check its UA campaign in more detail.

The sign "Pub" refers to the apps with advertising inside. Go to the "Ad monetization" section to see how some app perform monetization.
By clicking the app you will be able to check the full app profile with Top History ranking, a detailed Downloads&Revenue diagram as well as Similar Apps (new), ad creatives and more.

Apptica provides mobile experts with accurate analytical data on mobile applications and in-app advertising. Downloads & Revenue estimates include data for 35 countries in App Store and Google Play.
To gain competitive insights and drive your mobile app forward with Apptica subscribe or request a DEMO.