Education & Productivity apps show strong growth in downloads at the end of summer
The last days of summer is the time to fight procrastination before the new school year to arrive. Students and teachers all over the world are looking for some energy to start their studies, so it makes the back-to-school season a good time for Educational & Productivity apps developers.
According to Apptica Store Intelligence, in August, productivity apps' downloads increased by 36% compared to the previous month (statistics feature downloads of category 'Productivity' in App Store and Google Play in the US), while 'Education' category performed twice as good.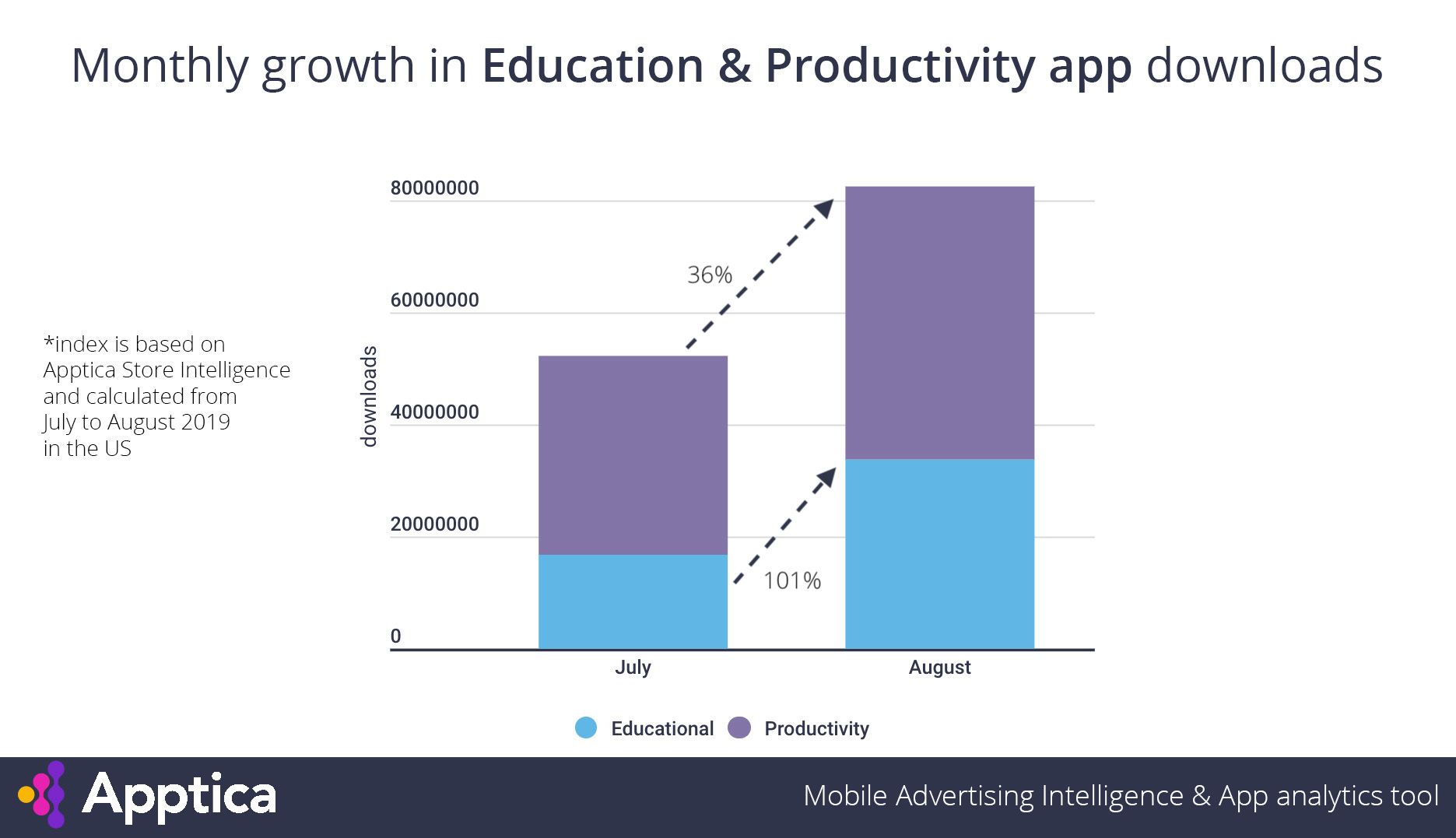 No wonder, mobile had a massive impact on education while facilitating the learning process, making it more interactive and catchy. Mobile applications may enhance parent-teacher communication, build relationships within the class, complement educational experiences.
An expansive growth in application downloads is already seen in mid-August: students are getting ready for school in advance. The diagram shows app downloads grew fast for a few days since the beginning of August. Remind: School Communication is the most popular Educational Application in the US that enhance interaction within the school community.

In July, the app also begins to grow in the Top Charts Free Overall category in the US. The upgrowth is "seasonal": the application rises on the Top Chart on weekdays and falls on the weekend. On August 14, Remind: School Communication first becomes the overall #1 application in the US.

As for Productivity applications, the trend is not so evident, but it's easily recorded on the Top Charts.

The evolution of Google Docs: Sync, Edit, Share on Google Play Top Charts is less dramatic, yet visible.
Top Educational Apps in the US
The best application in the list is Remind: School Communication accounted for more than three million downloads in both stores in only a month. ClassDojo is #2 with 740 000 downloads in Google Play and more than 900 000 in App Store. The languages learning application Duolingo is the top grossing app in this chart - app's revenue hit $2 million in the US.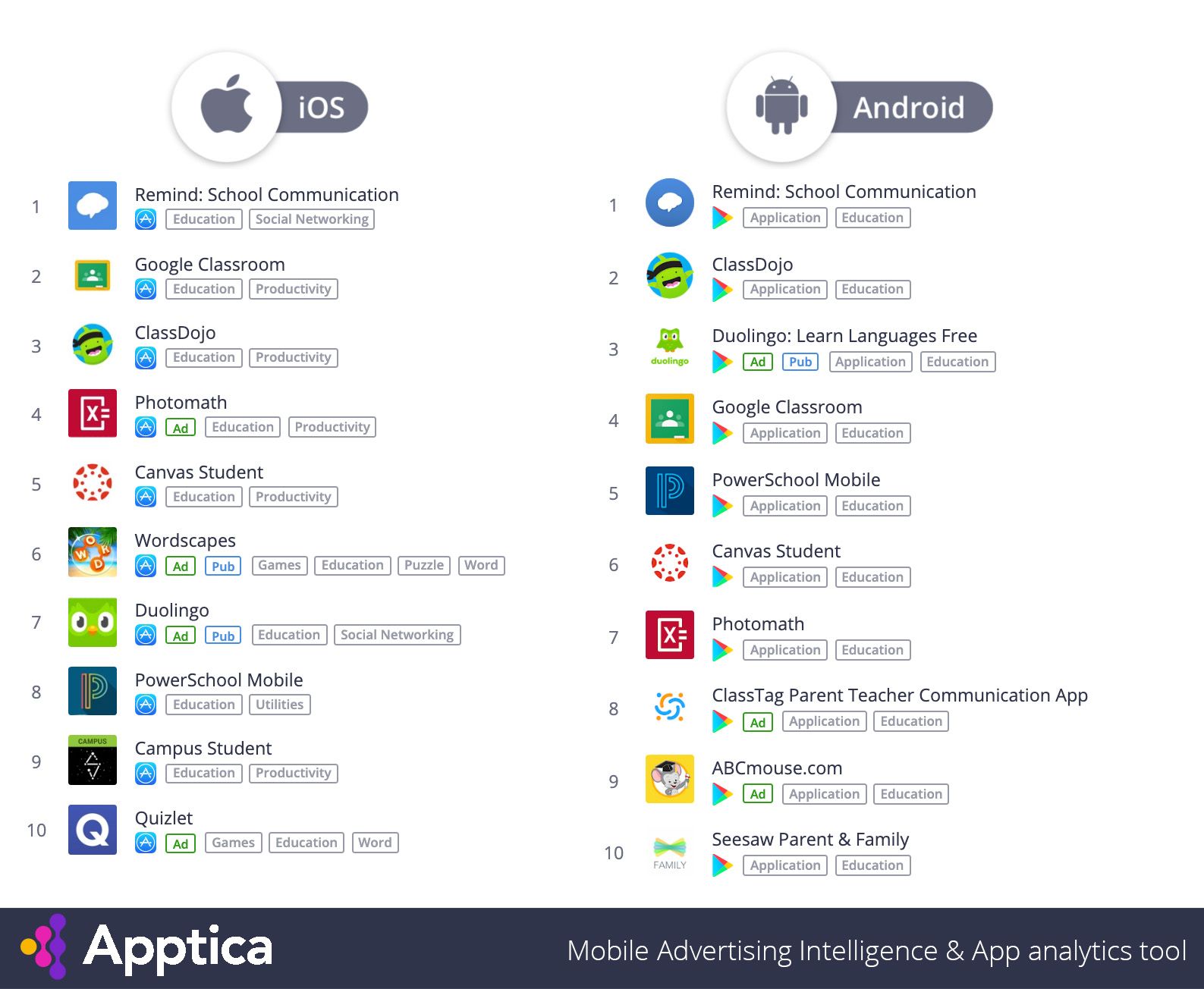 Top Productivity Apps in the US
The chart is dominated by Google applications such as Google Classroom, Google Drive, or Google Sheets. iPhone users prefer mail application Gmail, while Android users stick with Microsoft Outlook. In general, Top Productivity applications are designed to edit and store various documents on a mobile device. As for the security, Android users are mostly concerned with protecting the device from viruses and iOS customers protect personal data using proxies.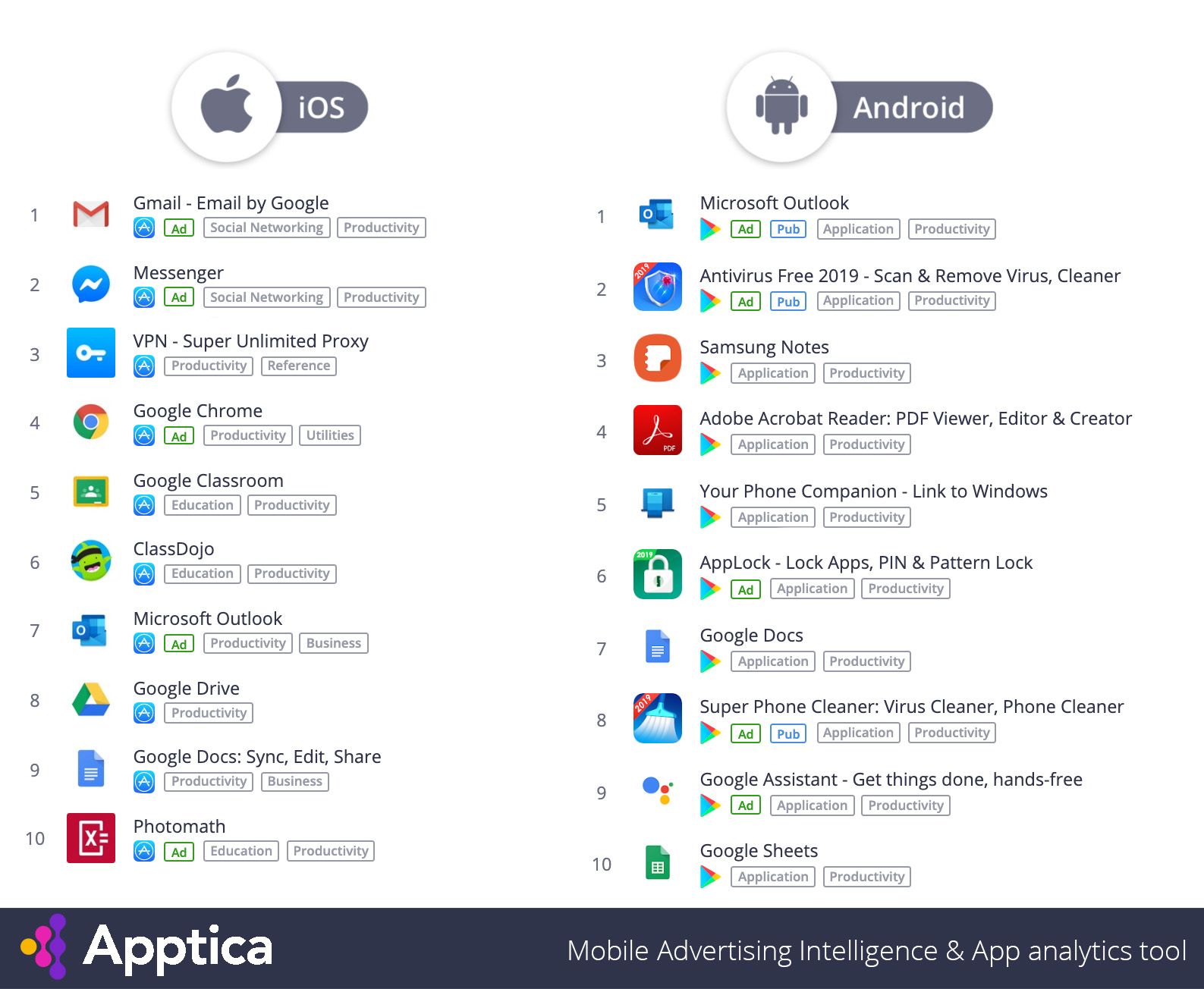 Apptica delivers a high range of analytics across mobile apps, to check more insights sign up to the platform!