Apptica's overview of best time management tools in 2019
How many times did you look back to the past weekend or work day with the thought being that you haven't even done half of what you planned? You wish you are more organized and focused, working hard and effective, doing a lot of job in a short time and then relaxing at home and spending time with your family. You're picturing this perfect week but then find yourself at your desk with a ton of papers that should be done till "yesterday morning". Sounds familiar? Take a look at top time tracking apps in 2019 and learn how to manage your time the best way.
In this short review, we examined 10 popular time trackers in 2019, their downloads, revenue growth, and store profile details.

According to Apptica's data, here are top Time Trackers in March 2019 by downloads and revenue.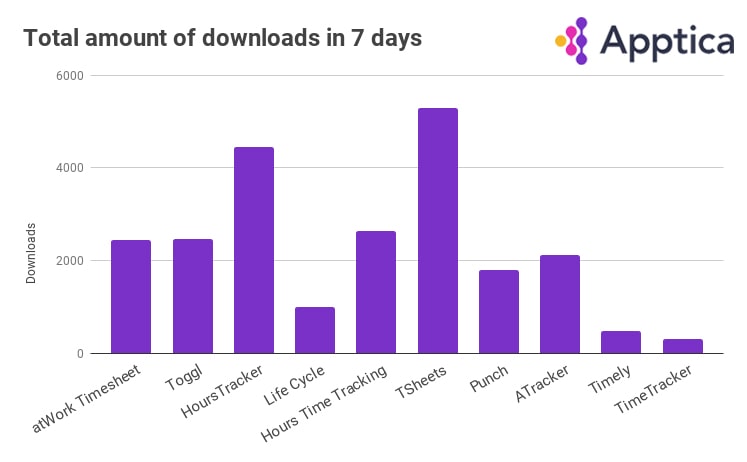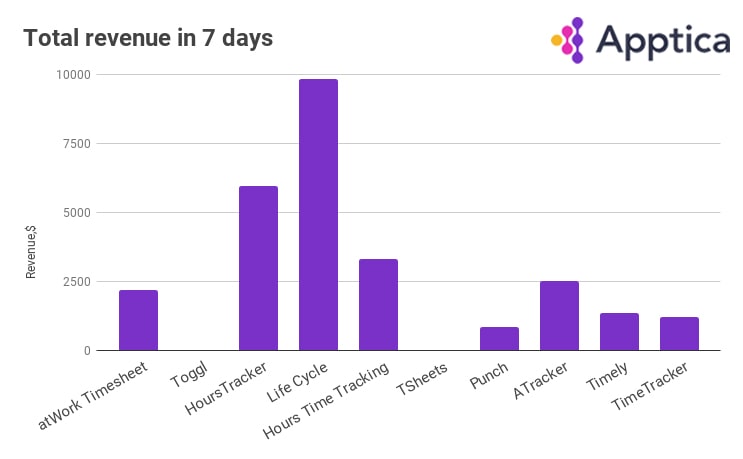 None of the apps were posting in-app advertising nor monetizing through ads. All revenue is coming from in-app purchasing.
When it comes to App Store Optimisation (ASO), developers try their best to create the perfect "sticky" profile in order to boost downloads amount. Every detail is important here: even app category influence significantly the discoverability of app.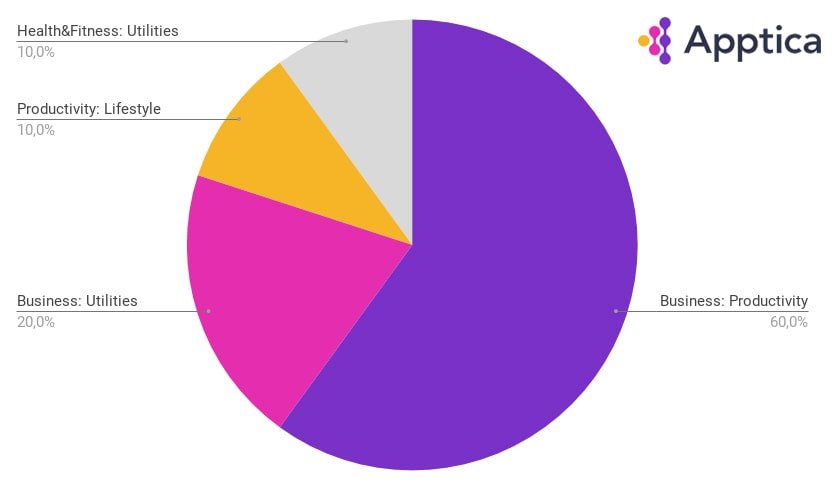 The most popular primary category for time trackers in App Store is Business, subcategory - Productivity. This category is chosen by 60% of top apps. However, one can find time management apps even in Lifestyle, Business Utilities, and Health&Fitness category. It is a little trick often used by publishers in order to hold the higher position in Store Top Chart.
Apps are constantly moving about across AppStore Top Chart trying to outrace each other.
The diagram below displays Top Chart movements within last month. This diagram is reverse: the lower number is better!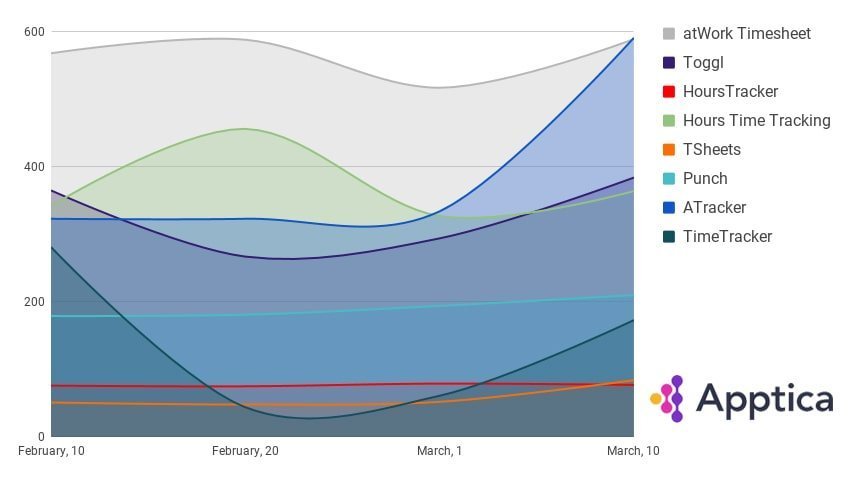 The Americans experienced a lack of time management skills
The Americans turned out to be the most unorganized customers (or, per contra, the most organized) according to Apptica's data. 35% of downloads of top 10 time trackers accrue to the US. Australia, UK, and Brazil follow the US wanting to be more organized and focused.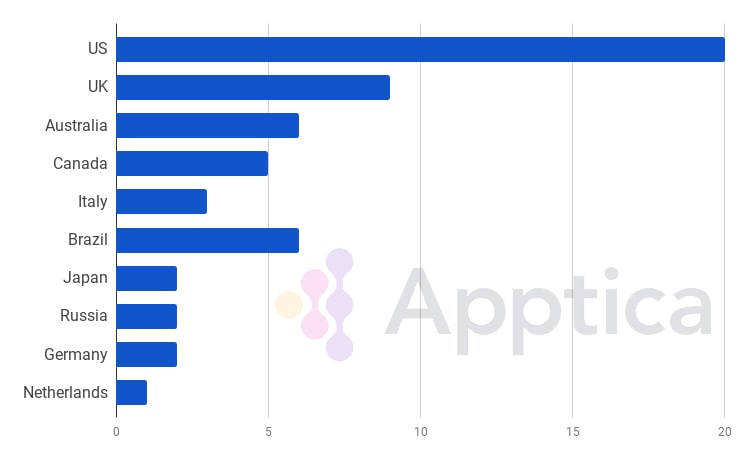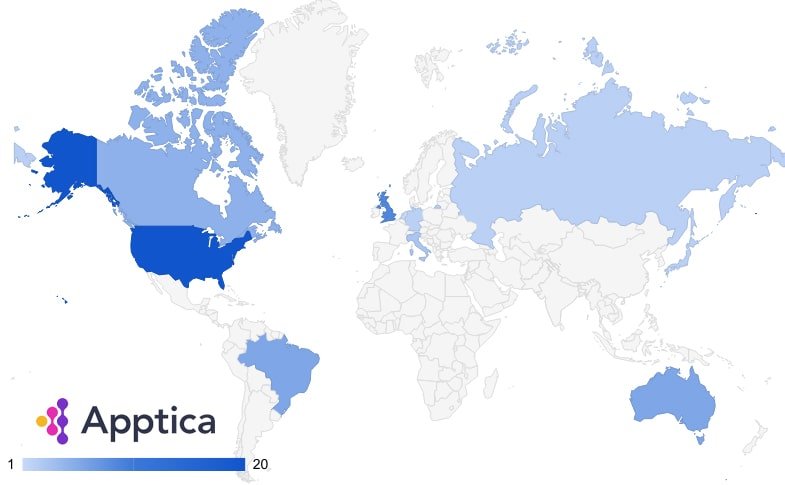 Generally speaking, nowadays, time is the most valuable resource and we all suffering from the lack of it. Everyone solves this problem in his own way, and how good it is that there are tools that help us find the 25th hour in a day to enjoy a hobby, spend time with friends or family, or finally finish the annual report that needed to be submitted by Friday :)
Stay in touch and share your secrets of time management!