Top In-App Advertisers of 2018, Android, Application Category. Apptica Overview.
Thousands of app became popular throughout 2018 while most of them reached their goals following "right" advertising strategies Apptica prepared Report on Top Android Advertisers within Application Category.
Information is based on ad impressions and accurate for Application category.
Most active advertisers can kept leading positions throughout 2018 are:
Top advertiser of Q1 2018 is:
IQ Option broker: online trading platform ( Application, Finance )
While leader of Q2, Q3, Q4 2018 is :
TikTok by Musica.ly ( Application, Social )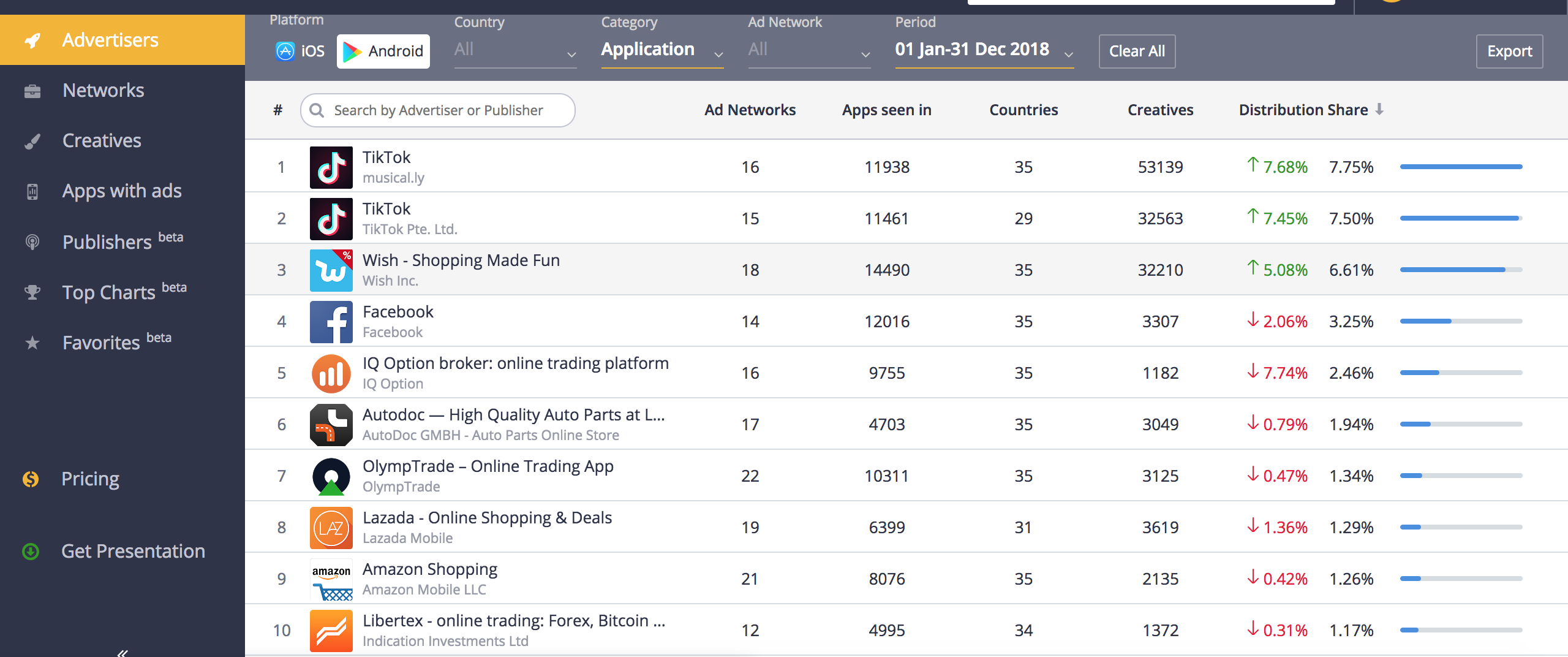 As we may notice in 2018 advertisers within shopping category are the most active out of Android / Application
Advertiser's strategy overview
Let's analyze deeper ad campaigns of
TikTok by Musical.ly Top leading in-app advertiser of 2018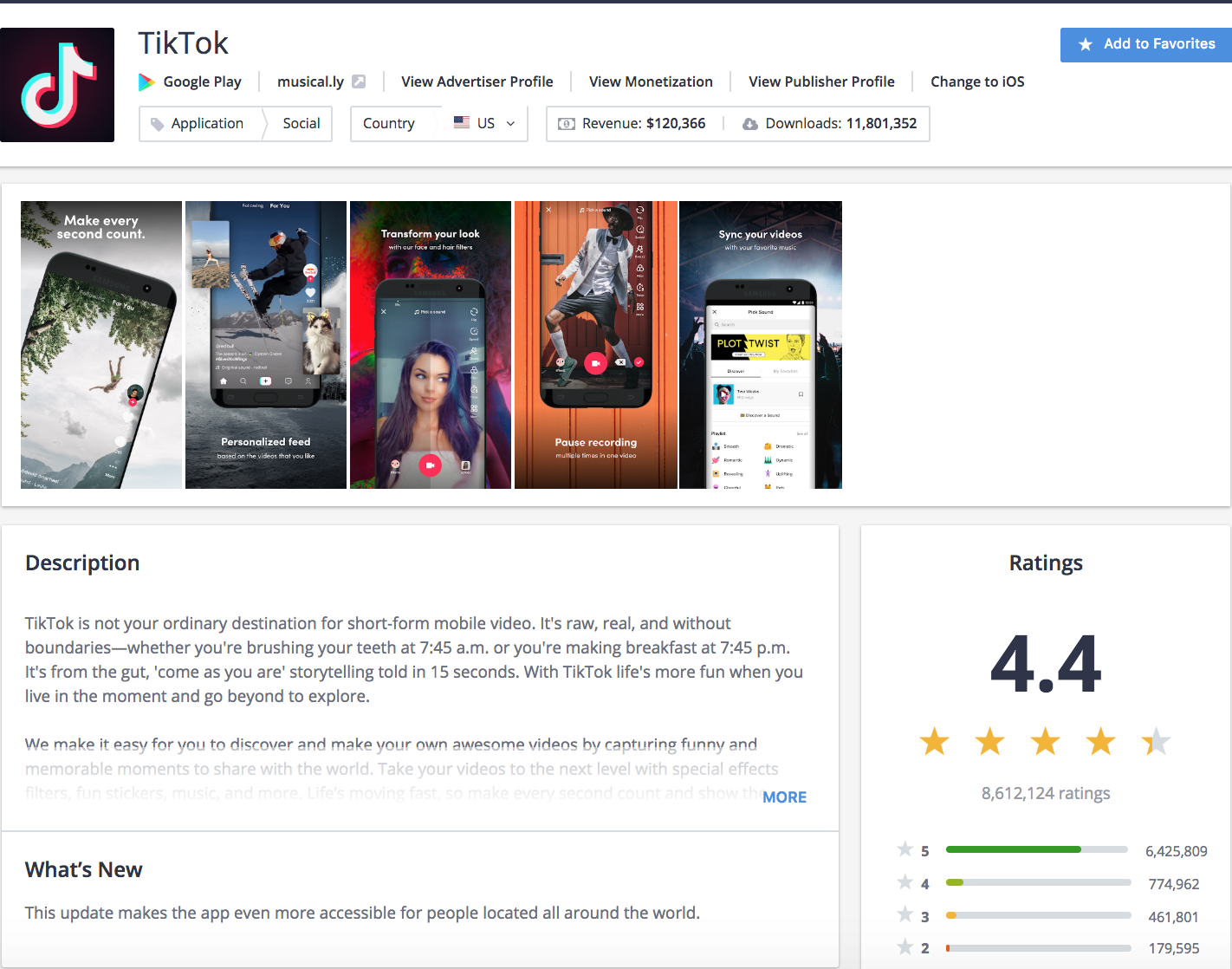 Countries:
Ad campaigns for 2018 were mostly seen in Italy, France, and Russian Federation.

In-App Traffic source of TikTok by Musical.ly:
Ad campaigns in Top 3 countries throughout 2018 were mostly seen in the following applications & categories
Casual, Entertainment, Arcade
How To Draw Desserts by Sweetfit Studios

Ad Creatives: Ad creatives were mostly seen through Admob:

Top Ad format is – Video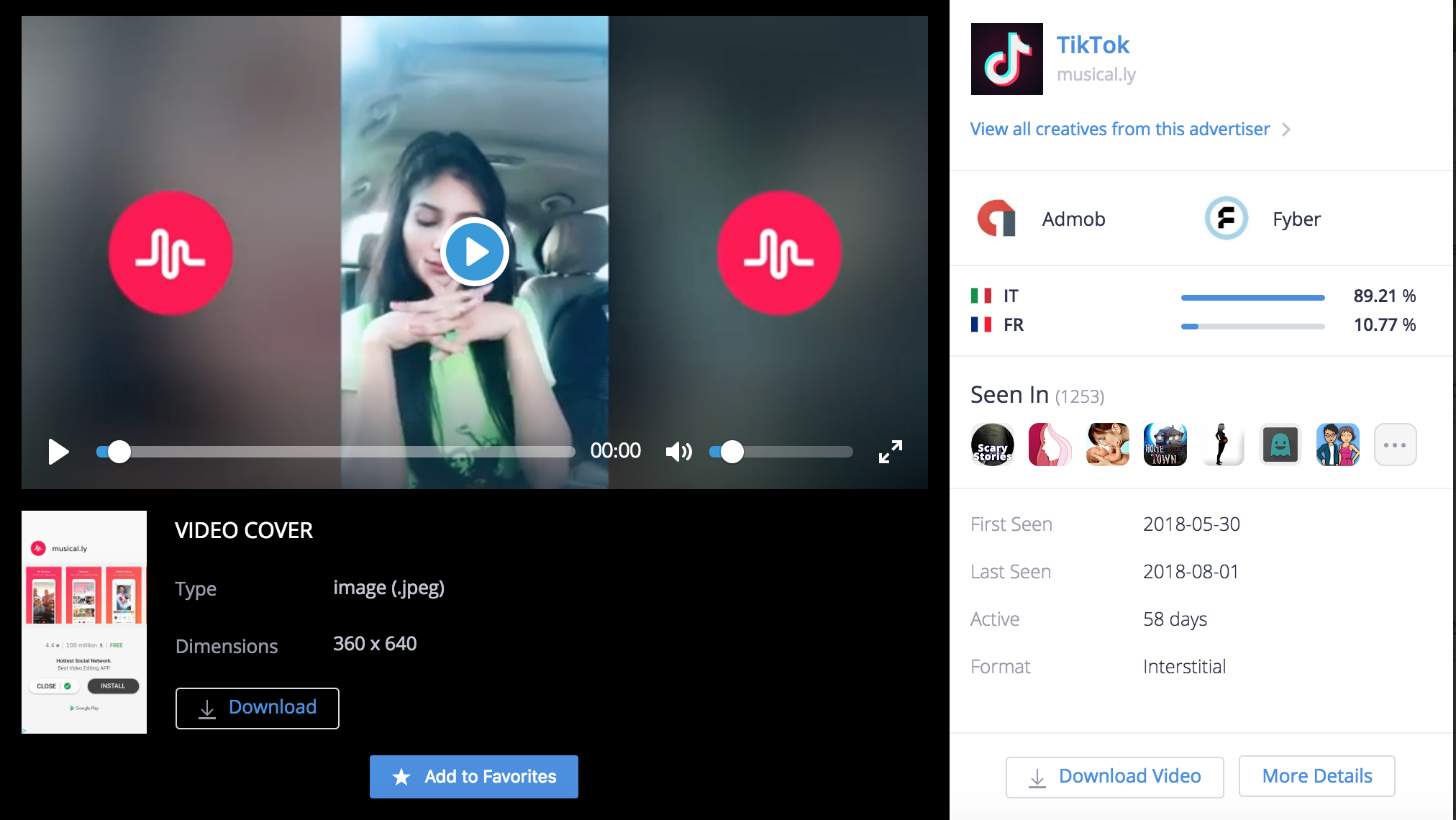 Thank You!
We hope you enjoyed overview made by Apptica. Get more in-app advertising insights at Apptica.com