Top 10 mobile games of July by downloads
If a few months of the total self-isolation were highly rewarding in terms of mobile games' usage, then after the lockdown games' installs number decreased by 7%. In July, the situation is getting stable, which means another profit for the gaming industry.
According to Apptica Store Intelligence, in July there was recorded 5,5 Billion installs of mobile games on the App Store and Google Play. It's 15% more than a month ago.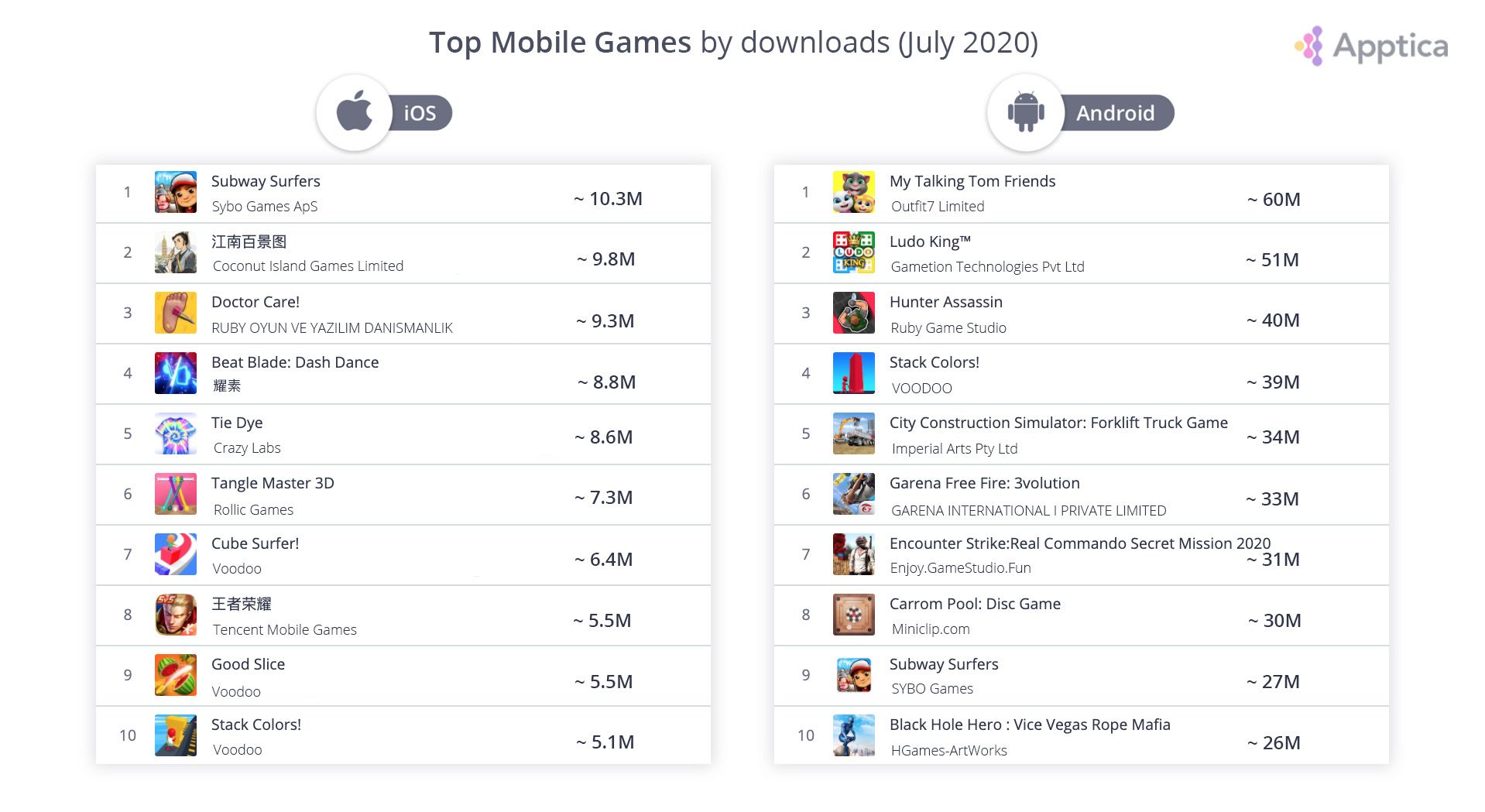 My Talking Tom is the most downloadable game of this month with over 60M installs in 35 countries. It's a brilliant example of when the strong casual title that grew from the mobile game for kids.
Subway Surfers seems to made a grade after some years of being overshadowed by the new shiny hypercasual games. For a title launched in 2012, it's a great result, cheers to the UA team that keep the game away of being forgotten.
Honor of Kings (王者荣耀) by Tencent take the 8th line on the App Store top while being also the most earning games. In July, the game's revenue is estimated to be over $165 M, that's the best result among mobile games on both stores.
Hypercasual and ultracasual games still have a strong presence in Top Charts. A hypercasual giant publisher Voodoo has 3 of its titles in Top 10 games, App Store. That can only mean that the hypercasual era is not going to end. Ultra- and hypercasual titles are highly rewarding and so easy to create which attracts many developers. However, we already know that casual game's lifecycle is very short which makes publishing a non-stop chasing for new rewarding projects.