Playrix soft-launched a new mobile game Manor Matters
A new Playrix hyper-casual game is coming soon! September 27, the application called Manor Matters appeared in App Store. The game was traditionally soft-launched in three countries: Canada, Australia, and the United Kingdom. Based on previous releases' experience, one can suppose the worldwide Manor Matters launch is going to be in December 2019 - January 2020.
Unlike previous Playrix games, Manor Matters is a "hidden-objects" game. We can check the piece of gameplay through the playable ad posted in Australia via Ironsource.
Store profile design refers user to other popular developer projects as Homescapes or Gardenscapes.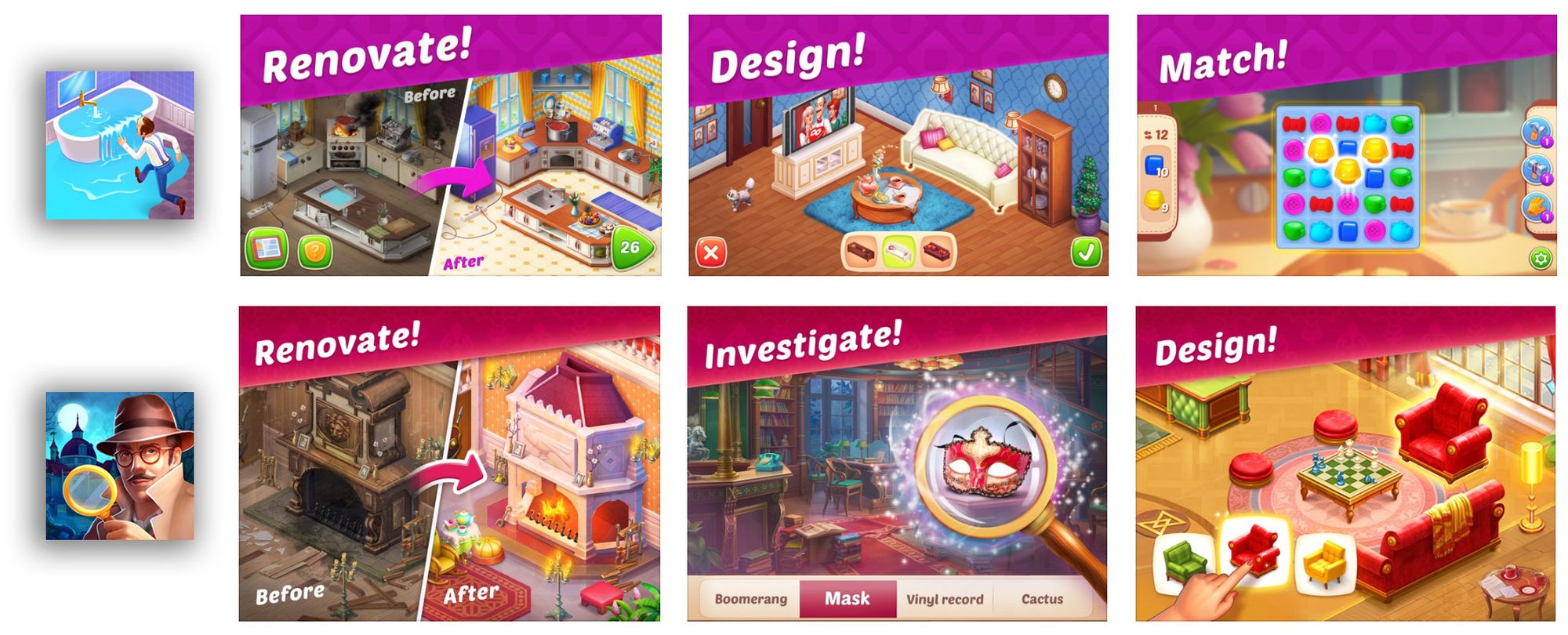 For three weeks from the release date, Manor Matters was downloaded 7,500 times, and the revenue was around $3000.
First ad creatives appeared in Australia. Four videos and one playable were shown via Ironsource Ad Network.

One of the videos is a classic Playrix "house-repairing" creative.
Apptica delivers a high range of analytics across mobile apps, to get more insights sign up to the platform!