Playrix games outstrip social media by average session length
Two famous mobile games from Playrix - Gardenscapes and Homescapes - top the list of the most popular applications by ASL in Russia - reported Forbes. According to analytics firm Mediascope, users spend an average of 46 minutes per day playing Gardenscapes and 41 minutes - playing Homescapes. These figures are well above the same for social media (YouTube, Instagram, VK) and messengers (WhatsApp).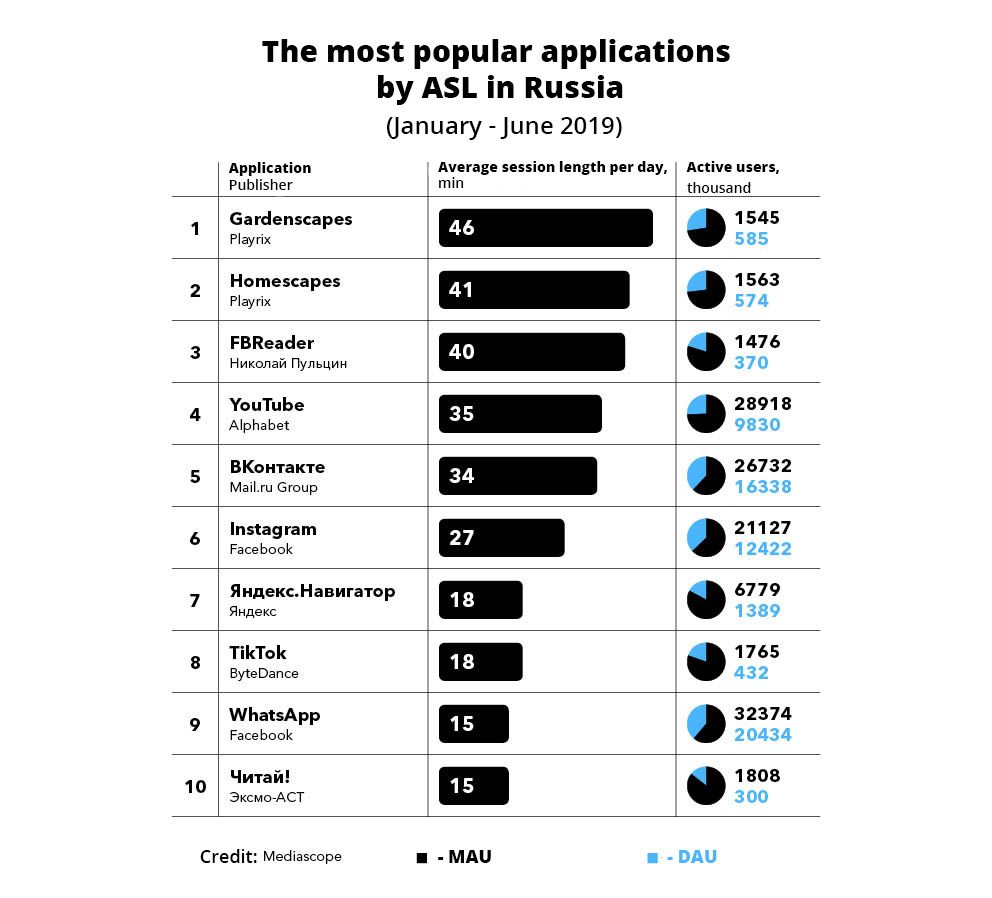 Of note, DAU & MAU performance of the above social networks and messengers is much higher than the one of Playrix games. However, users between the ages of 12-64 from cities with a population of more than 100,000 inhabitants devote the most time to mobile games.
Homescapes and Gardenscapes are match-3 mobile games developed by Playrix. Over the last month, these two games generated 67% of the company's revenue from in-app purchases which is around $45 million. At the moment, Playrix is in the Top 10 Grossing Publishers in the Google Play and App Store. According to Newzoo, in 2018, Playrix revenue hit $ 1.2 billion.
Ad Creative of Homescapes game
Of course, Russia, the native country of Playrix founders, is not the only country with a dedicated users community. According to Apptica Store Intelligence, over the last month, the majority of revenue was generated by users from the US and Europe. However, Russia aligns with the United States in terms of the number of downloads.

Playrix downloads & revenue by countries in Google Play for August 2019
Read more about Playrix games
Playrix Revenue Hit $20.4 Million per week
Misleading ad in mobile games: Playrix, Matchington Mansion, Mafia City