Introducing News Feed: we keep you in the loop!
Apptica team is happy to announce the launch of new feature: News Feed is here! From now on, you'll never miss a thing.
create a list of apps by category
add your competitors to the list
select the updates you want to be aware of
see notifications of all updates made by your rivals
keep your products up-to-date and be ahead
Let's take a closer look!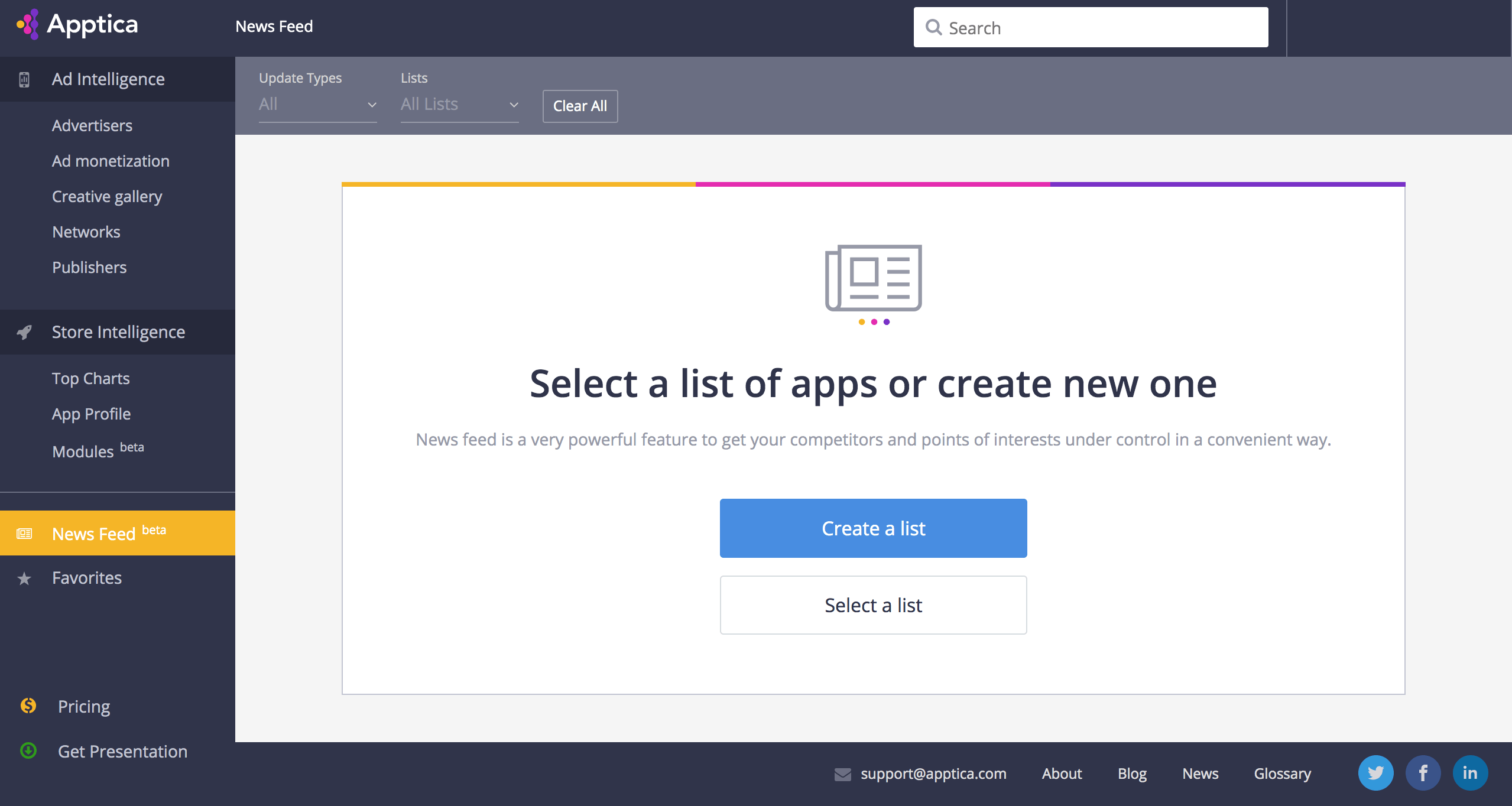 Good product isn't enough
Sadly, it's true. The competition on the market is extremely high and probably nowhere more so there in mobile. New apps release every single day so, yes, a good app isn't enough, you have to develop hard instead. Don't forget to have an eye on your competitors: even if you're the best, there could be quite a lot of very good ones breathing down your neck.
So your first step is to create a list and add all applications you want to check. For example, if you're a new food delivery service in the US, you would probably track those guys.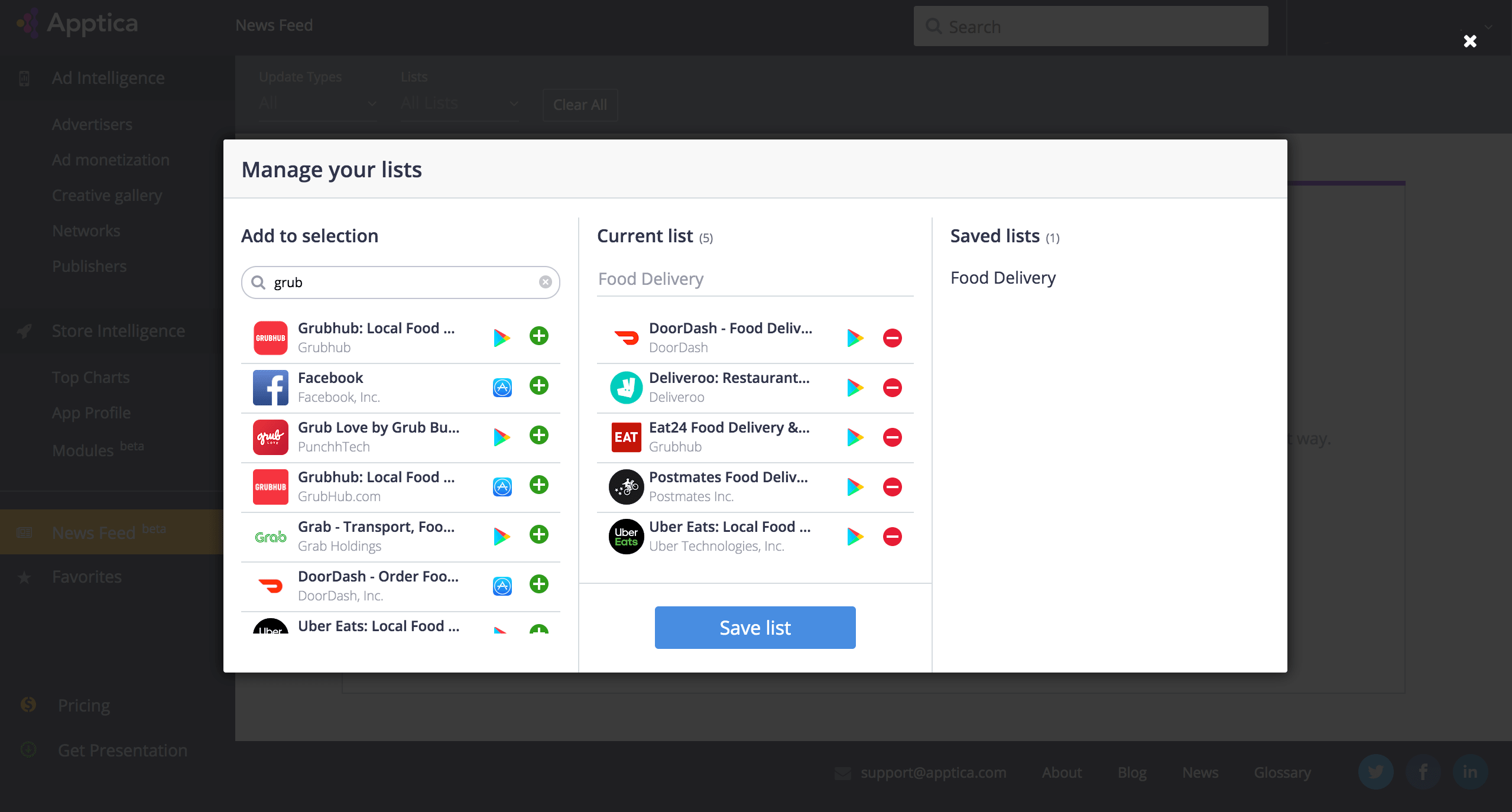 You can create as many lists as you want and follow not only specific category but all games from one publisher as well.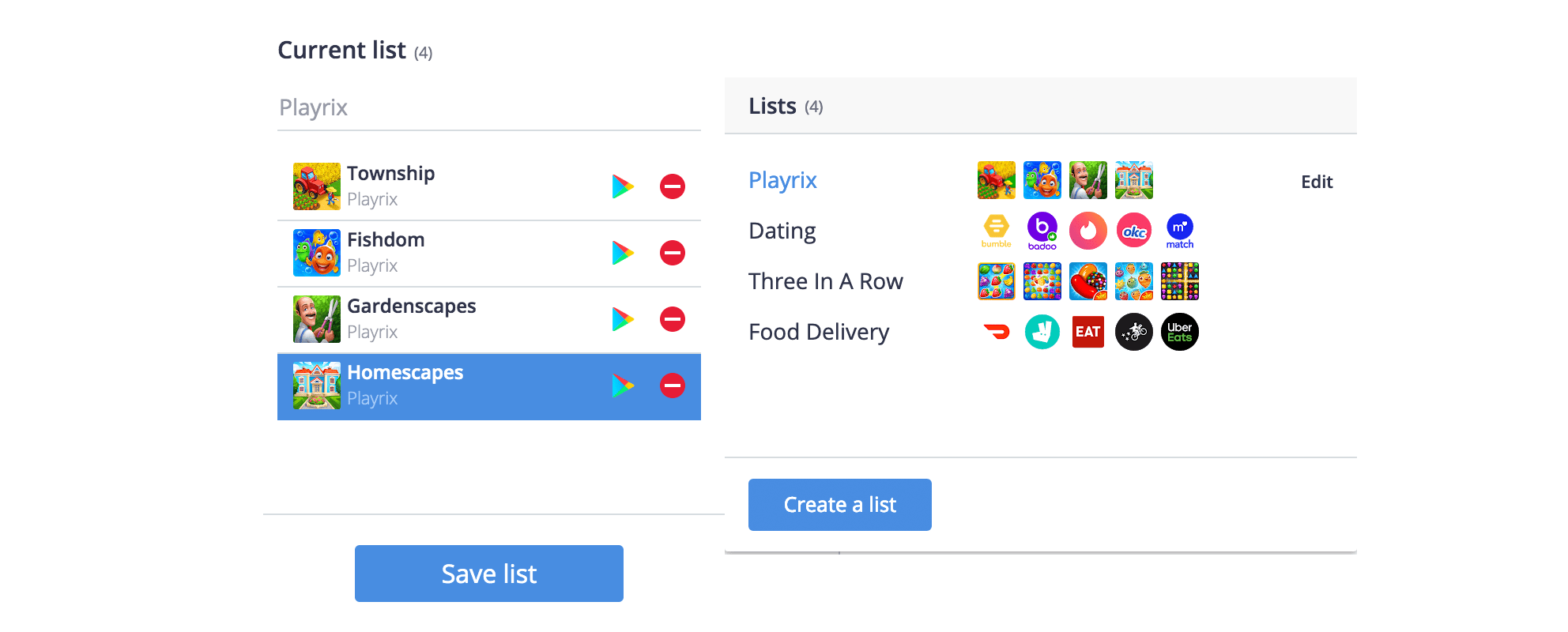 Tick update types you interested in the most and filter the news feed.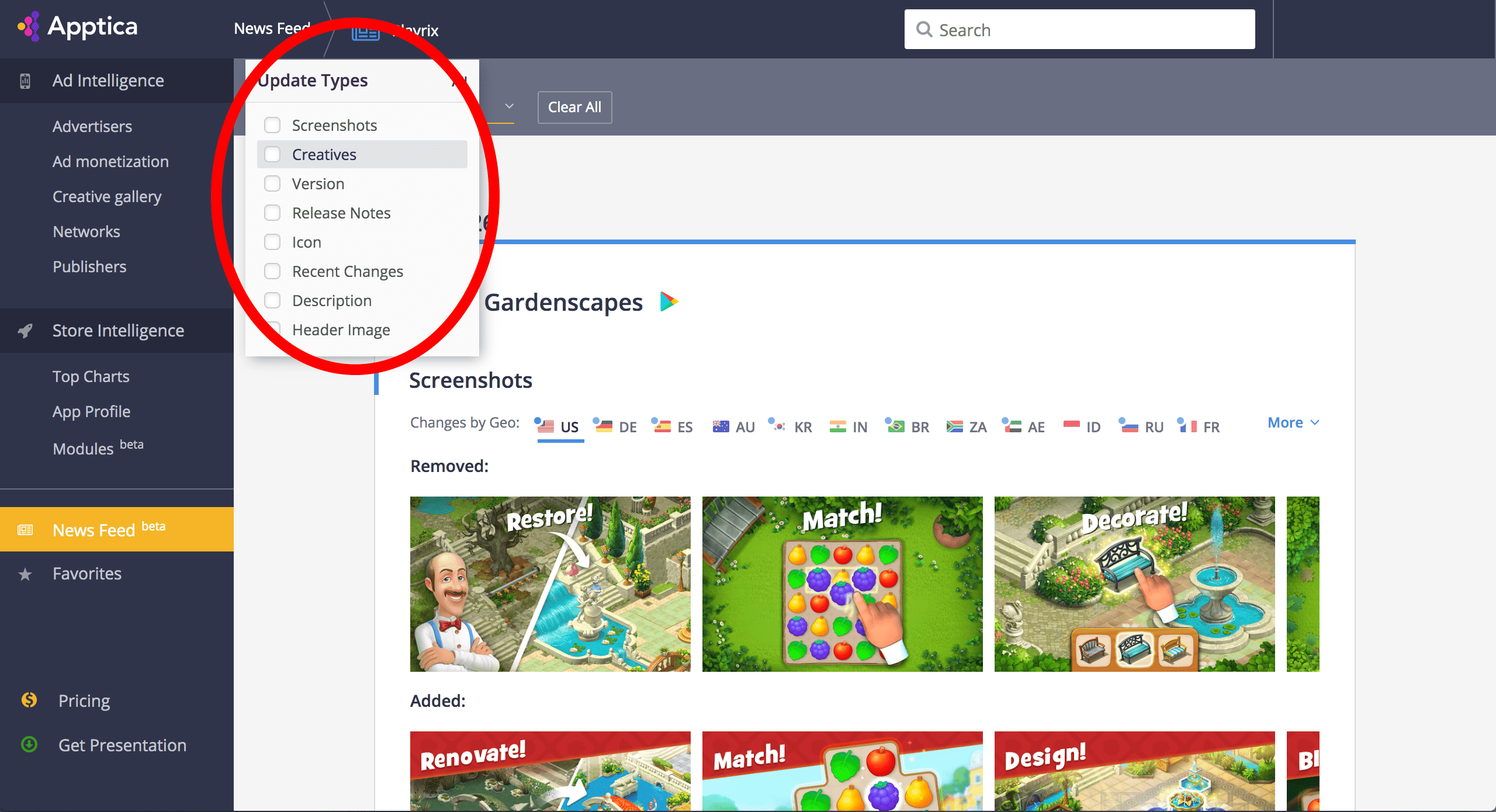 As for the store, you no longer need to check changes every day. Apptica collects store information and lets you know if some of screenshots or icons were replaced.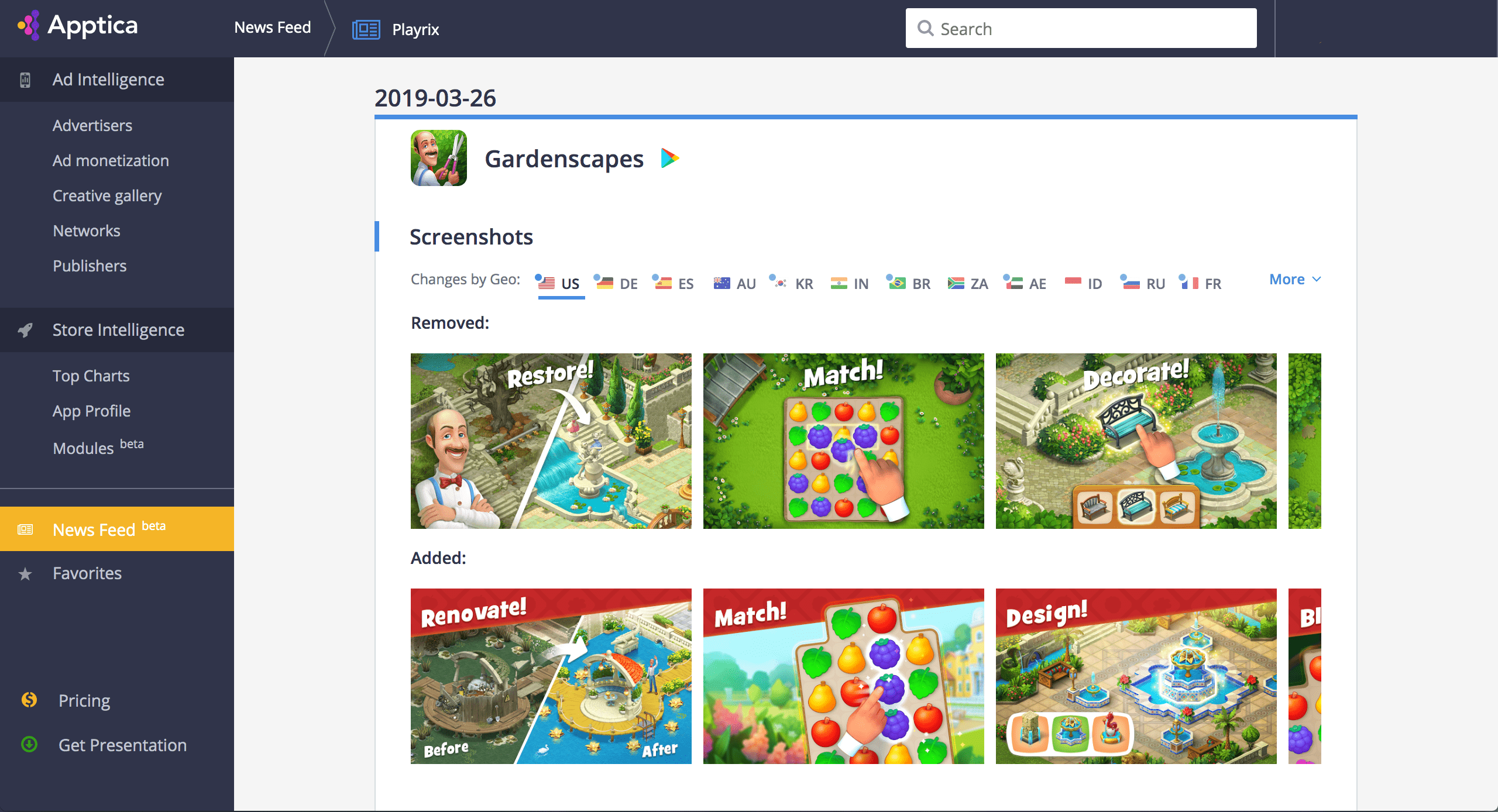 You can also filter changes by Geo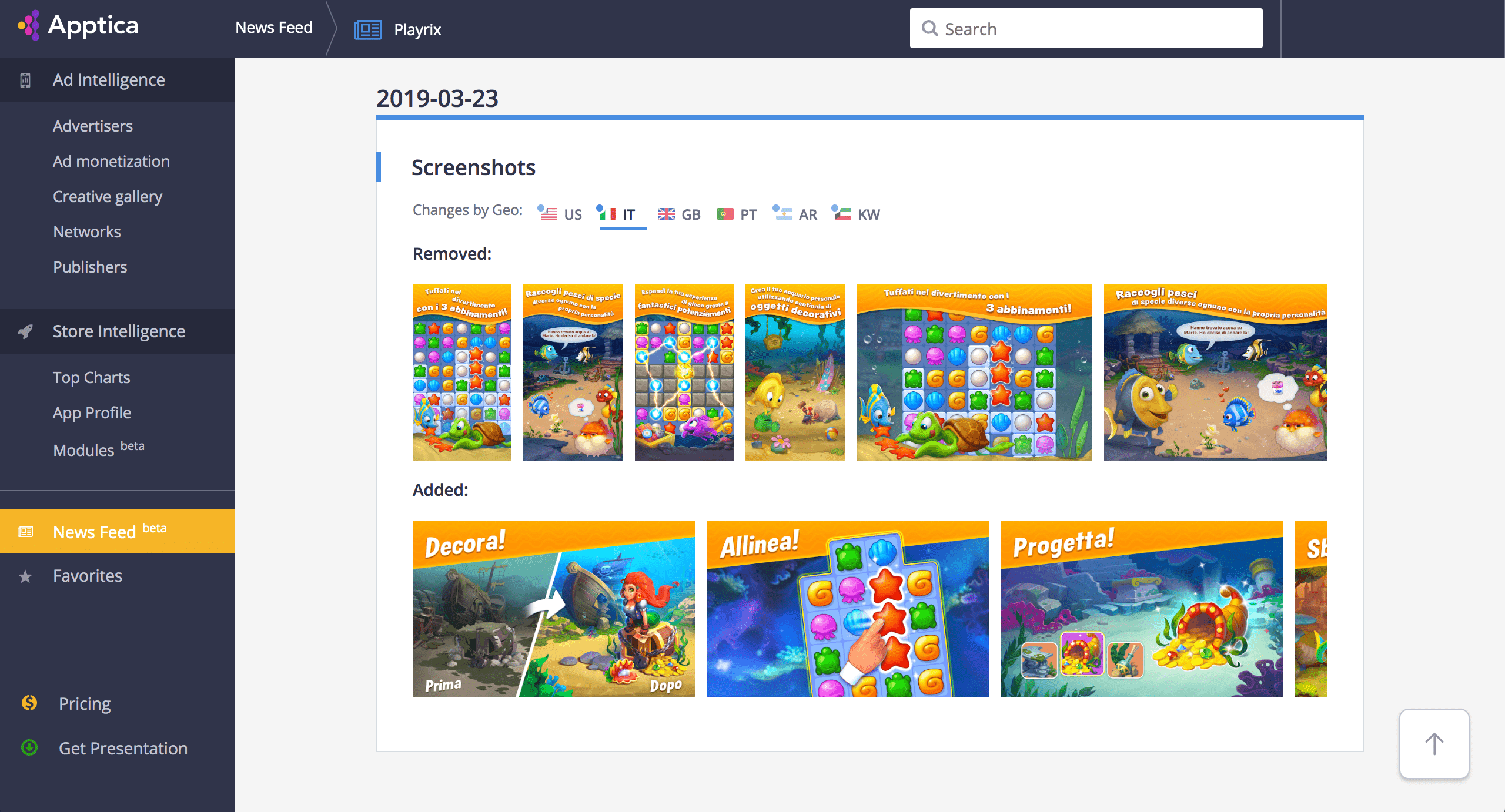 Flag icons mark all countries where any changes were made, while a blue circle shows countries with unique changes only.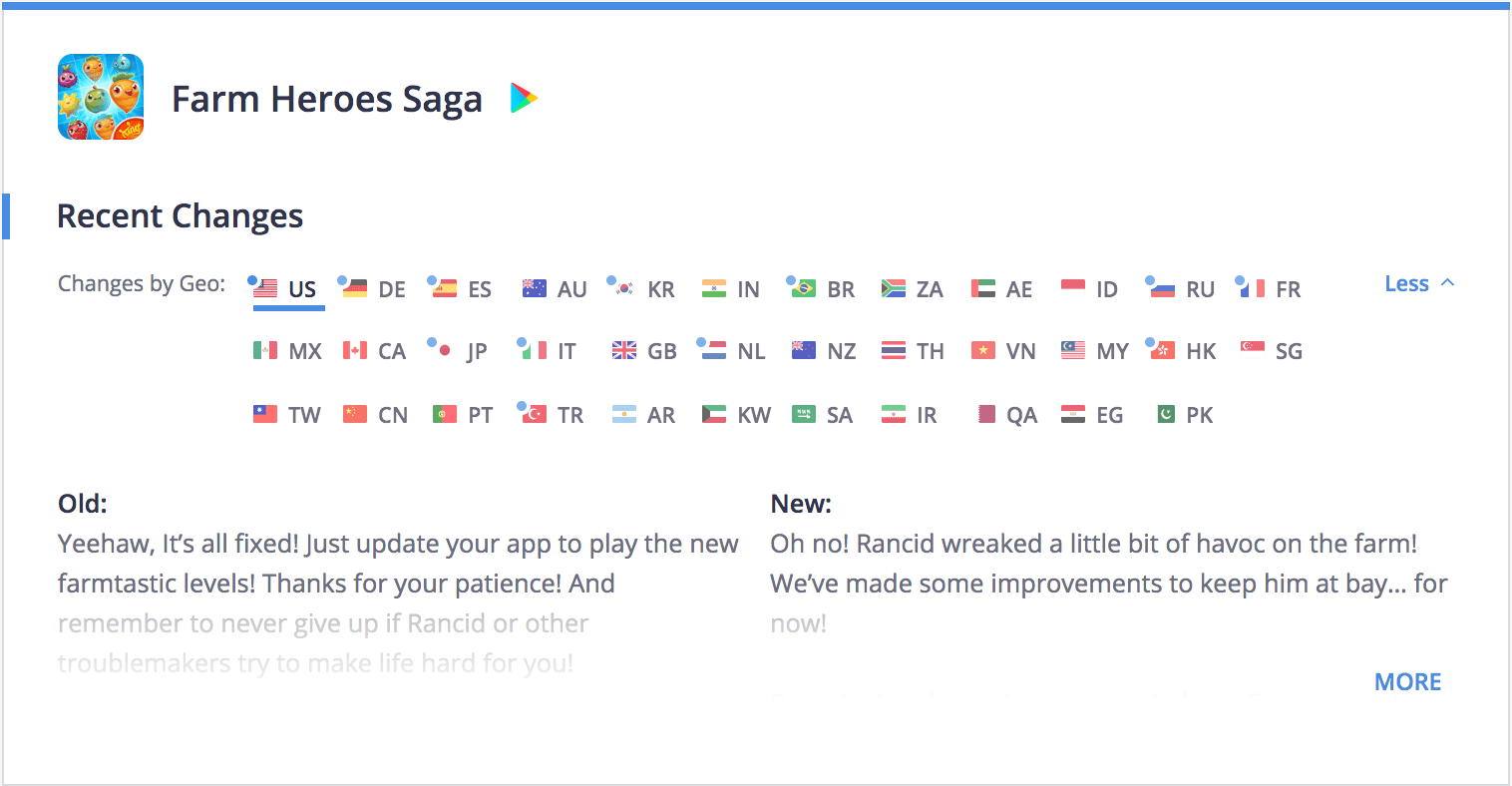 Description and title updates serve for checking what keywords and call-to-action slogans use your rivals. It's a very crucial point, try not to skip it. By using right keywords you will attract more target audience and therefore more downloads.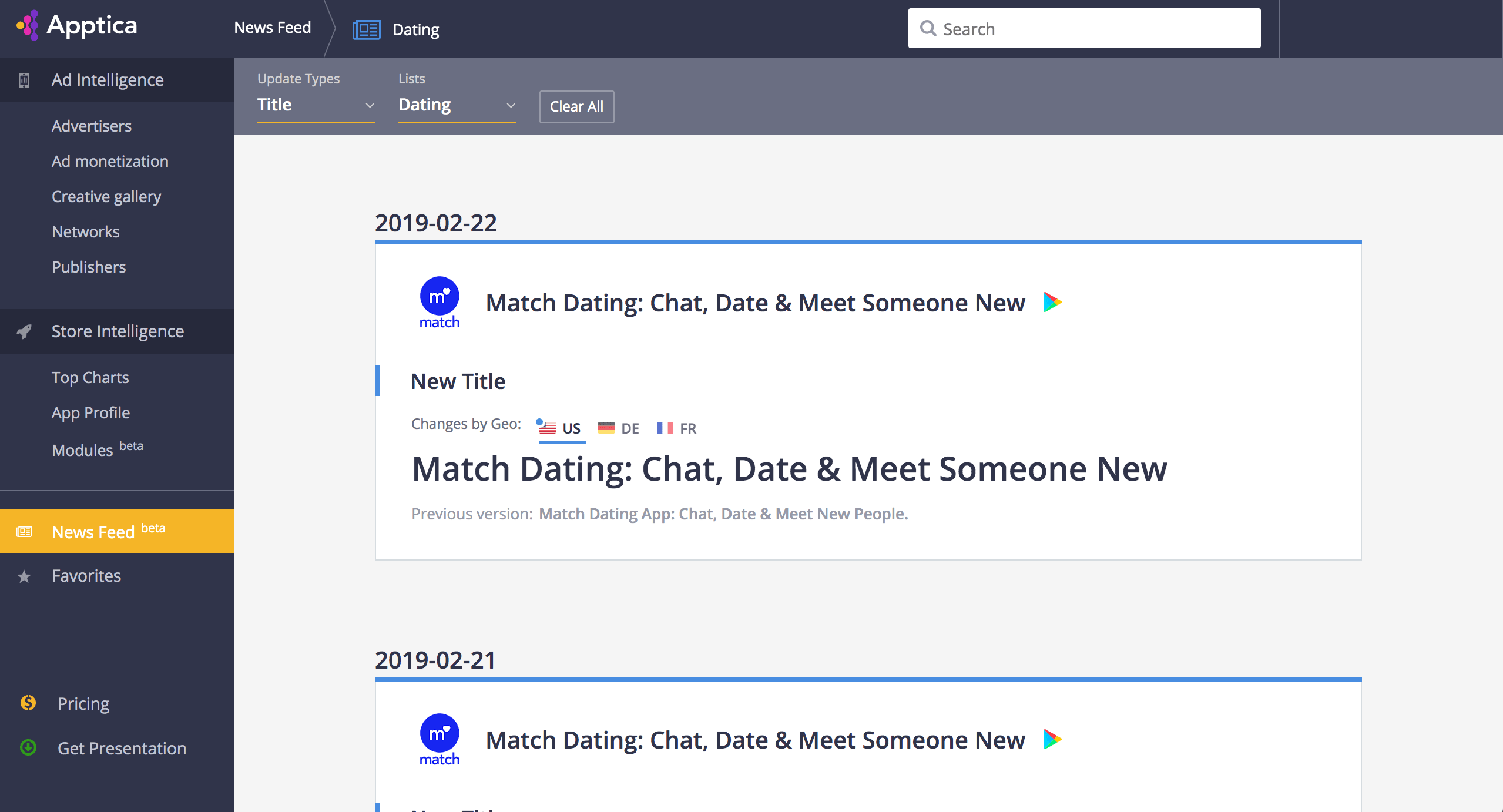 What else?
1. Header Images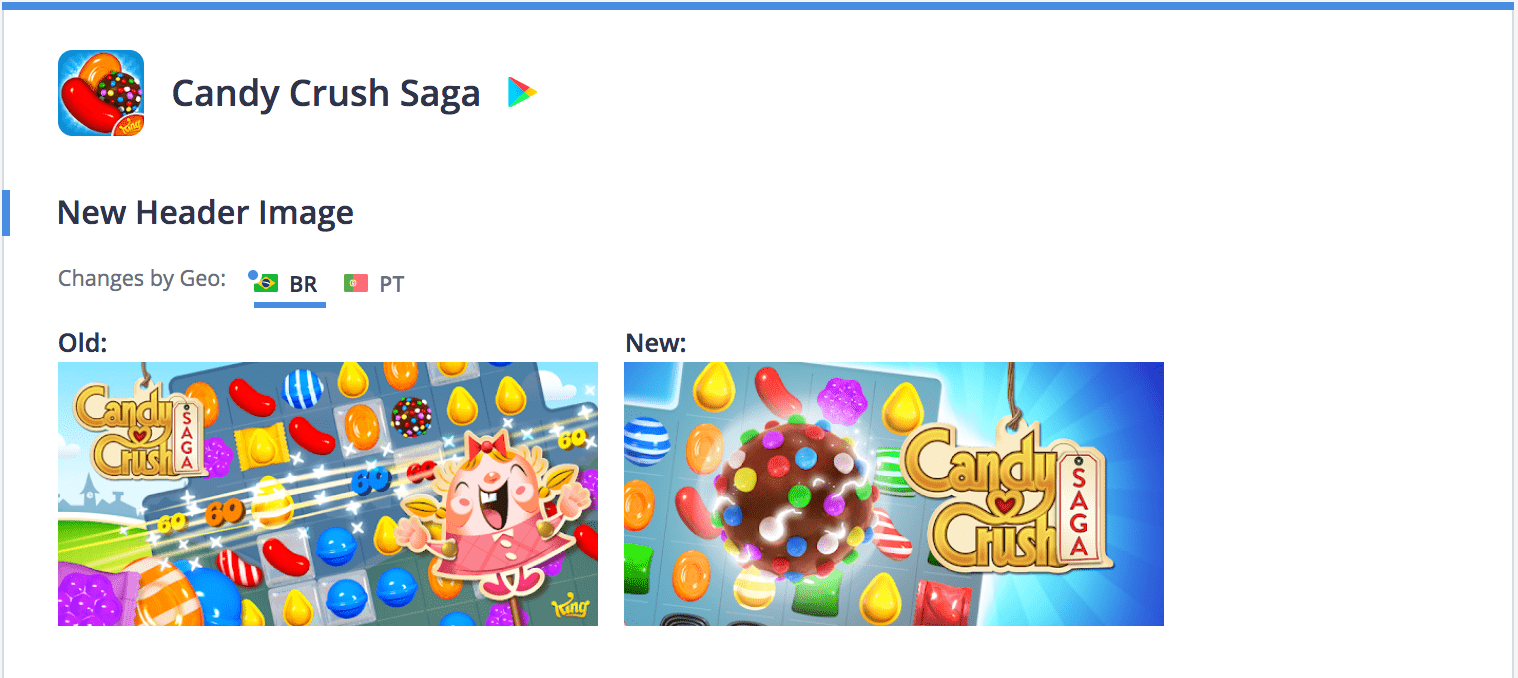 2. New versions

3. Installs

4. And of course, Ad creatives!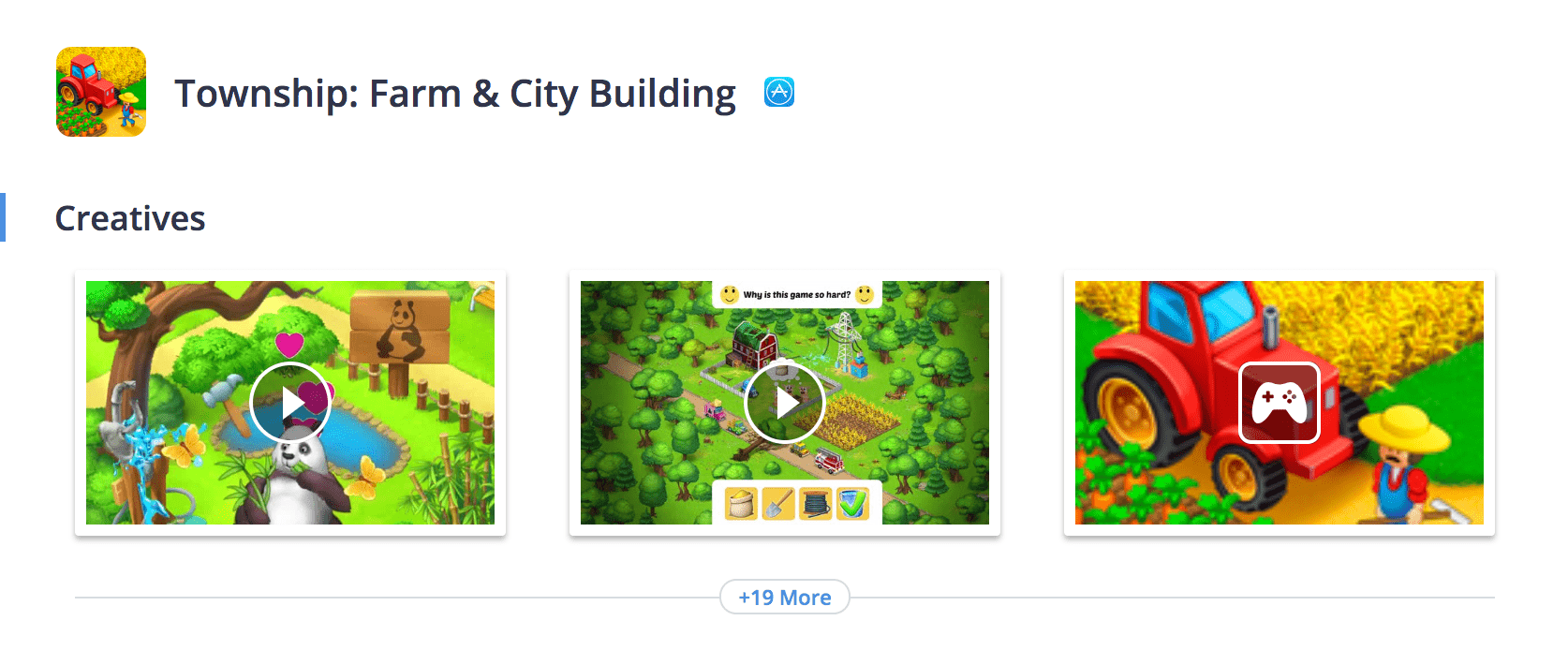 Every day Apptica collects thousands of creatives from 25 Ad Networks in 35 countries. That helps hundreds of publishers, designers, and marketers all over the world to find inspiration in their job, learn how to promote an app the best way possible and save money on testing.
You will discover all creatives updates of your competitors including images, video and playable Ad.
We were happy to share with you new business possibilities! We're always eager to hear your feedback so feel free to contact us on LinkedIn, Facebook or via e-mail.
Truly yours,
Apptica team