In-app advertising in Latin America
When it comes to mobile, Latin America is one of the fastest-growing markets. According to GSMA research on LATAM and the Carribean, in 2018, 68% of the population has mobile subscription (against 59% in 2017). Such countries as Brazil, Argentina, Mexico and Chile with their hight growing rate attract big publishers tending to expand the business and cover new markets. In mobile industry, these countries are probably the most advanced ones: in Argentina and Chile, subscriber penetration is 91%, Mexico is growing fast, GSMA predicts it to be 81% in 2020 (compared to 70% in 2016), and Brazil is #1 by smartphone adoption. This implies Latin America to be one of the most advantageous markets to enter.


Top Publishers concentrating on LATAM are Facebook and Uber Technologies in Android and "Fun Games for Free", Playrix and worldwide #1 - Voodoo in iOS.
"Buying share" index shows the publisher's ad impressions among the total number of displays. Which means that Top 3 Publishers spend the most money on advertising in this region.
Some of those giants like Facebook cover the whole world and some of them are paying specific attention to the Latin market. For example, we can see that in 2019 Uber Technologies is buying traffic for its apps "Uber Driver", "Uber" and "Uber Eats" almost in Latin America alone.

And it brings results: in LATAM countries, Uber app holds a strong place in Top 3 by category and Top 20 Free.



Best advertisers are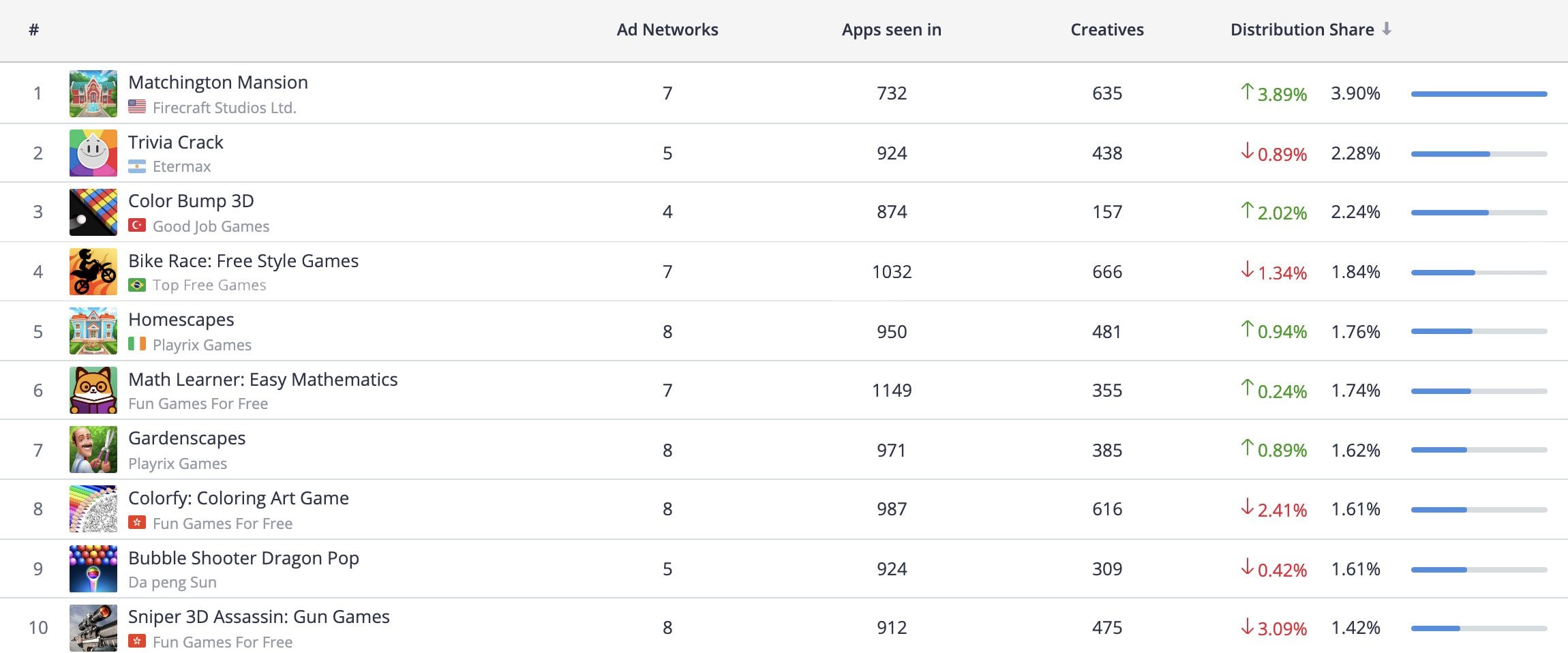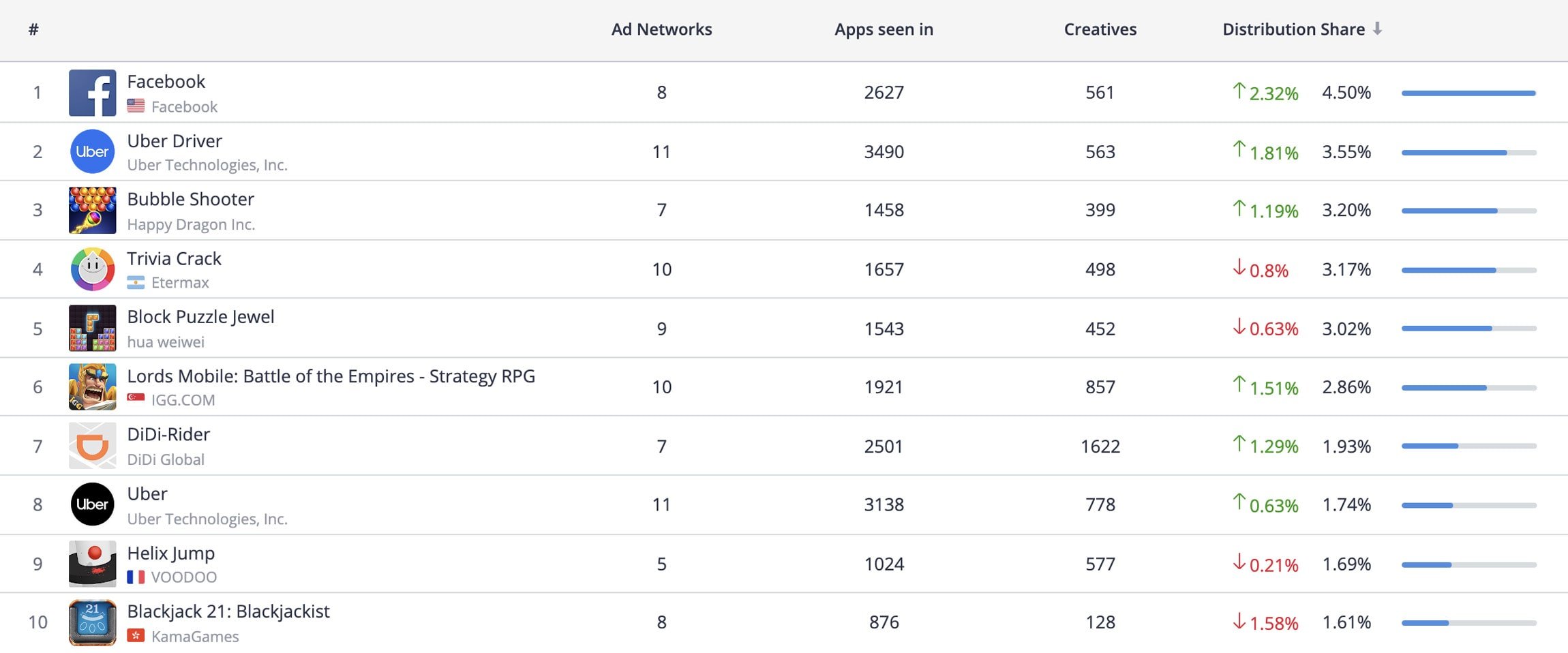 Best local advertiser is Meu Vivo Móvel with 200 447 downloads per week in Brazil.
Trivia Crack is local #1 in Argentina.
When it comes to choosing apps to advertise in, publishers go with casual and kids games.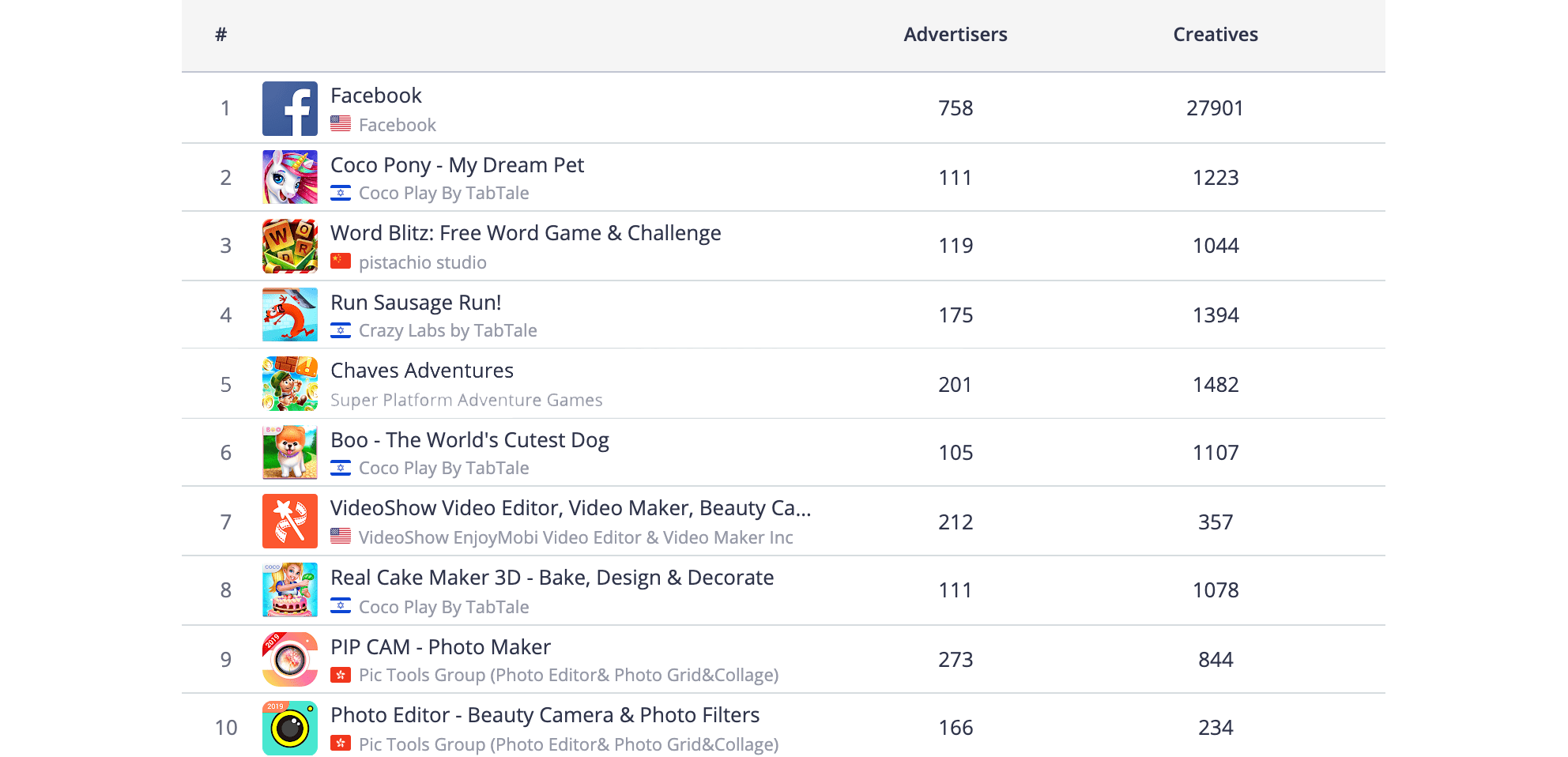 95373 ad creatives were displayed in three LATAM countries since January, which is 15 percent of the total number of creatives around the world

the most popular ad format - video (58%)

playable ad has increased by 2.5 from the previous quarter