How Does App Store Optimization Work In Successful Mobile App Marketing Campaigns?
What Is ASO Strategy & How Does App Store Optimization Work?
ASO strategy (short for app store optimization strategy) is the combination of user-targeting decisions made and techniques used in creating an app store listing.
It works in many of the same ways that search engine optimization does for websites. Namely, app stores use opaque and always-updating algorithms to determine search ranking. As a result, app developers and mobile app marketing professionals are always working to determine the best ways to improve app ranking organically, cracking the code (so to speak) for the best ASO strategy so they can grow mobile app discoverability and downloads organically.
The Basics: Designing A Good ASO Strategy
Designing a good ASO strategy that compliments the other elements of your mobile app marketing campaign starts with making well-researched and well-informed decisions about your target app users and main competitors. That's because the best keywords for the app name and description, plus the best-practices for soliciting high-quality (high value) customer reviews, are highly dependent on your target users' search, sharing, and download habits as well as the actions of your already-established competitors.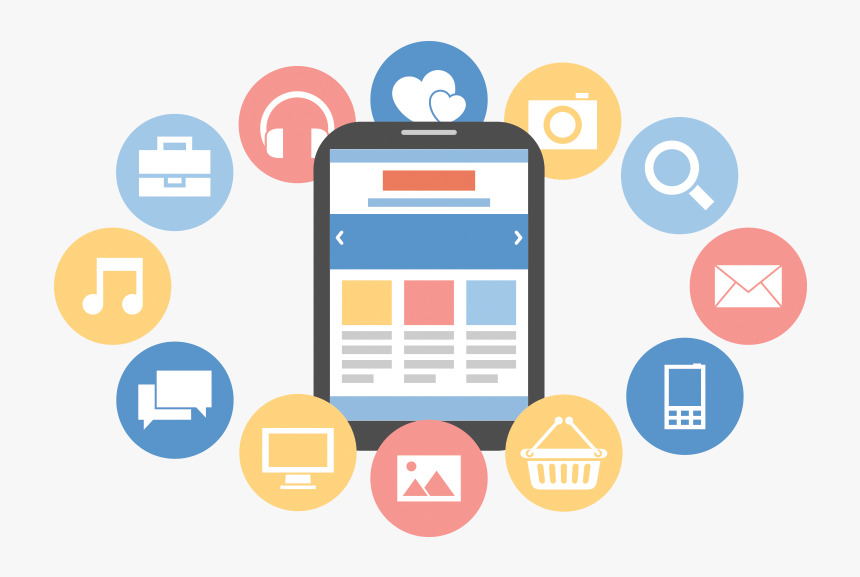 Generally speaking, your approach to app store optimization should include creating a unique (but descriptive) app name and keyword-laden description, as well as targeting mobile app key performance indicators like download, usage, and abandonment rates. Yet you should be wary of any source peddling a self-proclaimed one-size-fits-all approach to app store optimization; what makes a good ASO strategy, specifically, varies between app topics, uses, and target users.
📚Read more: A pocket guide to App Store Optimization
Why Successful Mobile App Marketing Campaigns Make Effective Use Of App Store Optimization
Mobile app marketing can get expensive, fast. For successful apps, the cost of acquiring one new install averages up to $2.07 for iOS apps and up to $1.72 for Android apps. Moreover, when the mobile app design includes additional acquisition steps — like registering for an account, purchasing or subscribing to the app, or making an in-app purchase — the cost per install skyrockets up to as much as $87.31 per customer. Most of these costs go into market research, beta testing, ad creative design, and PR/influencer marketing arrangements. Yet having a well-designed and well-maintained ASO strategy is the most cost-effective way to improve app discoverability and grow mobile app download rates.
📚Read more: 10 Tips For Designing Highly Effective Mobile Ad Creatives
Consequently, mobile app marketing campaigns that make effective use of app store optimization tend to dramatically reduce the cost per install/completed action per user, paving the way to earning higher net profits at the end of the day.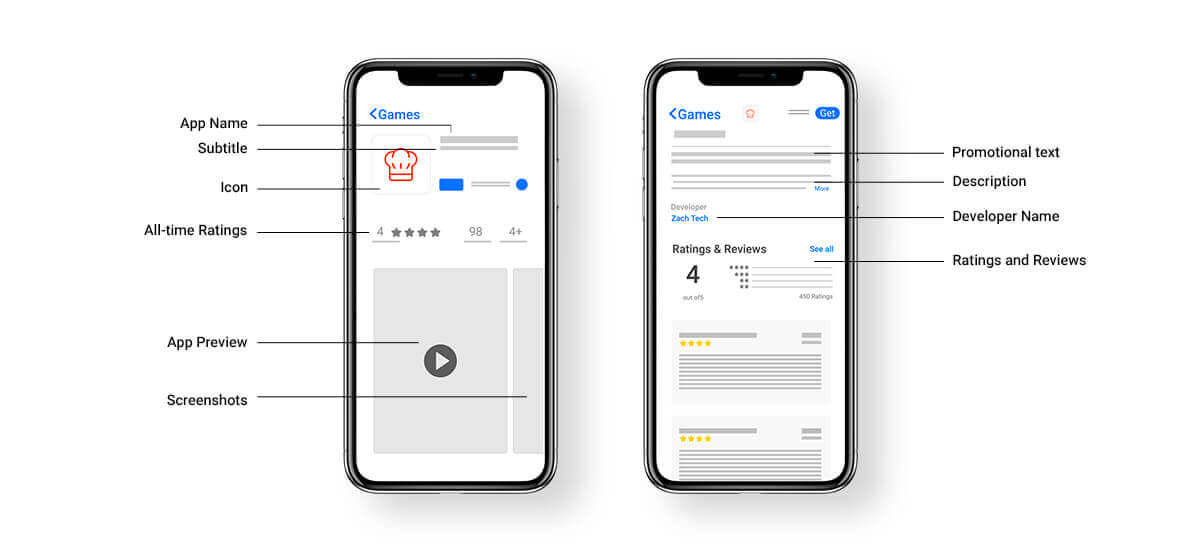 The Do's & Don'ts Of Successful App Store Optimization
Though there is no one-size-fits-all approach to app store optimization, there are some expert-tested (and confirmed) best-practices for ASO strategy building that apply to all app stores. This includes:
Optimizing the app name, URL, and subtitle so they're descriptive and keyword-laden (making good use of keywords that are broad enough to be frequently searched, but specific enough to have limited direct competition).
Arranging a non-invasive way to engage users to leave reviews, as well as protocols for engaging with and responding to reviews. (After all, app store optimization algorithms appear to take rating frequency and averages into account, while 50% of potential users check reviews before downloading, and 80% won't trust an app with a less-than-four-star rating).
Working to grow app downloads through other means (like gamified mobile app marketing schemes and high-quality, low-cost ad creatives) to jump-start algorithms' perceptions about the "buzz" (or demand and user value) of the app.
That said, there are some elements taken into consideration in app store optimization that are difficult or even fully outside a developer's ability to control (like uninstall rate and other user engagement related mobile app key performance indicators). As a result, some of the biggest and best advice for how to improve app discoverability and downloads via app store optimization focus on what not to do; mainly, don't follow a misleading ASO strategy or produce mobile app marketing materials that fail to honestly represent the content of the app.
⭐To dive in: Misleading ad in mobile games: Playrix, Matchington Mansion, Mafia City