Instagram is losing popularity because of hiding likes?
In April 2019, a Facebook spokesperson announced that Instagram will hide likes on user posts. The news was declared at Facebook's annual developer conference, F8, in San Jose. "We are testing this because we want your followers to focus on the photos and videos you share, not how many likes they get," explained Adam Mosseri, Head of Instagram.
The company decided to test the new feature in Canada, so from March 2019, Canadian users could no longer see how many likes got someone else's post.
Later, the same change happened to users from Australia, New Zealand, Ireland, Italy, Japan and Brazil.
It would seem that Instagram is one of the most popular applications of our generation, it has a large and loyal audience that no innovations can discomfort. However, at the beginning of August, right after the announcement of testing a new feature in six more countries, the application experienced the biggest decline in Top Charts since the last year.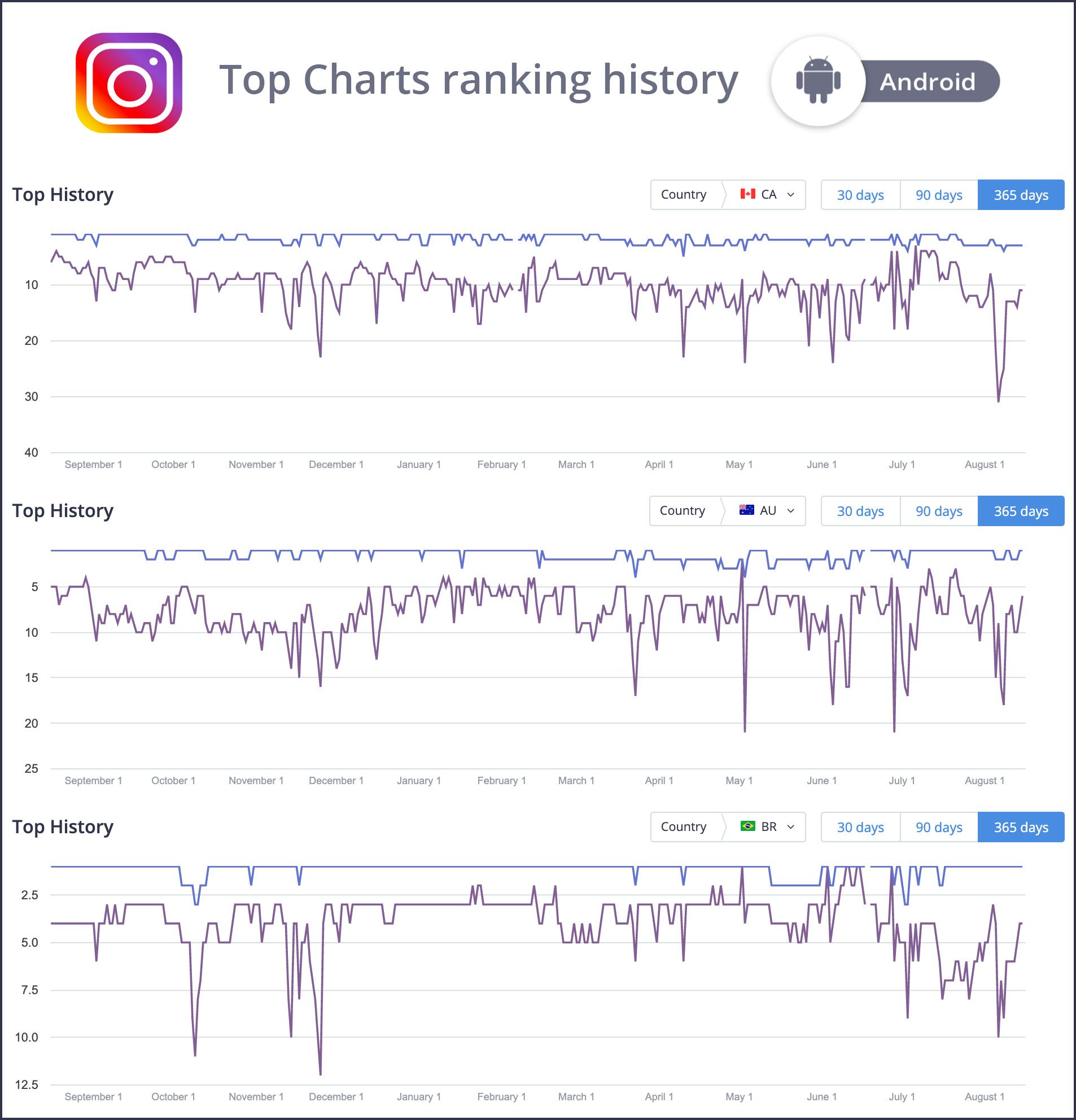 Some countries from the list saw an application lost a few positions in Top Free Applications Chart in Google Play.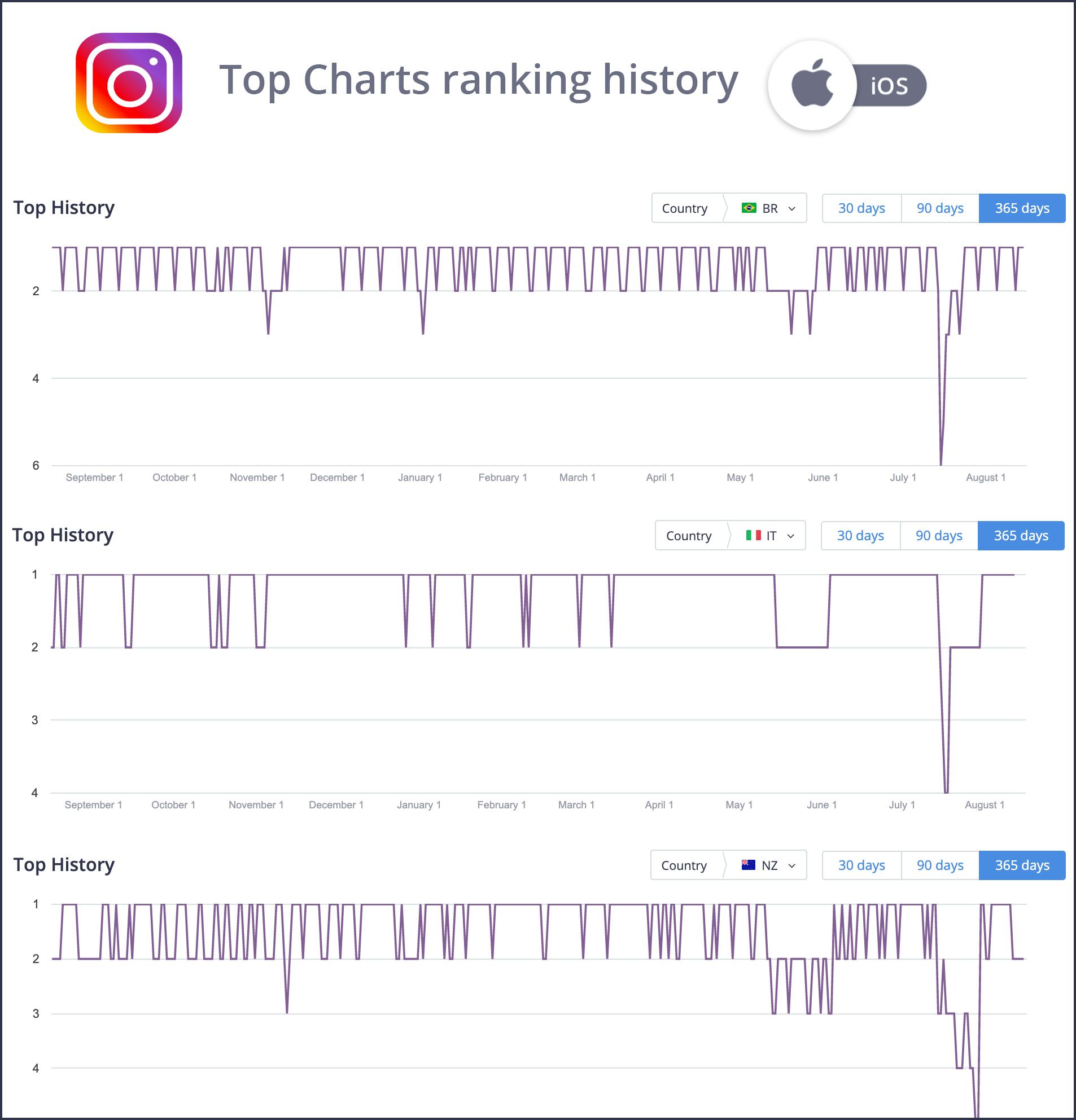 The same with App Store Top Chart - Instagram is not the best Photo & Video Free App anymore in Brazil, Italy and New Zealand.
There are many factors having an effect on the ranking of applications in Top Charts: downloads & revenue, reviews, uninstalls etc. Hard to say which of these factors has most affected the decline in these countries but we believe that there is a correlation to hiding likes.
Awaiting the results of testing a new feature, we are monitoring the application, and so can you: just go to the Instagram page in Apptica and study the Top Charts History for free!