HBO breaks to the first line of Top Charts thanks to Game of Thrones
The final season of the extremely popular series Game of Thrones is here and HBO app becomes a runaway hit.
The evening of April 14 was a real holiday for thousands of fans around the world. The more people were waiting to enjoy the premiere, the more the number of downloads of the application grew. From March 31 to April 15, the application has risen by 27 lines in the Top Chart in the US. The app dominated the Entertainment category and beat its main rivals - Netflix and Hulu. However, after the first episode, the popularity of the application has declined. If HBO vogue seems to be kind of seasonal than, well, now it's summer but don't forget that winter is coming.

Due to regional rights restrictions, HBO NOW is available in US only so this is the only country that generates revenue. For the past 7 days the application made $1 915 577 on ad what is more than $1 021 919 the week before. The revenue of HBO NOW raised 20,5 times in 5 weeks. Same with downloads - 6 759 weekly downloads in March became 285 994 per week in April.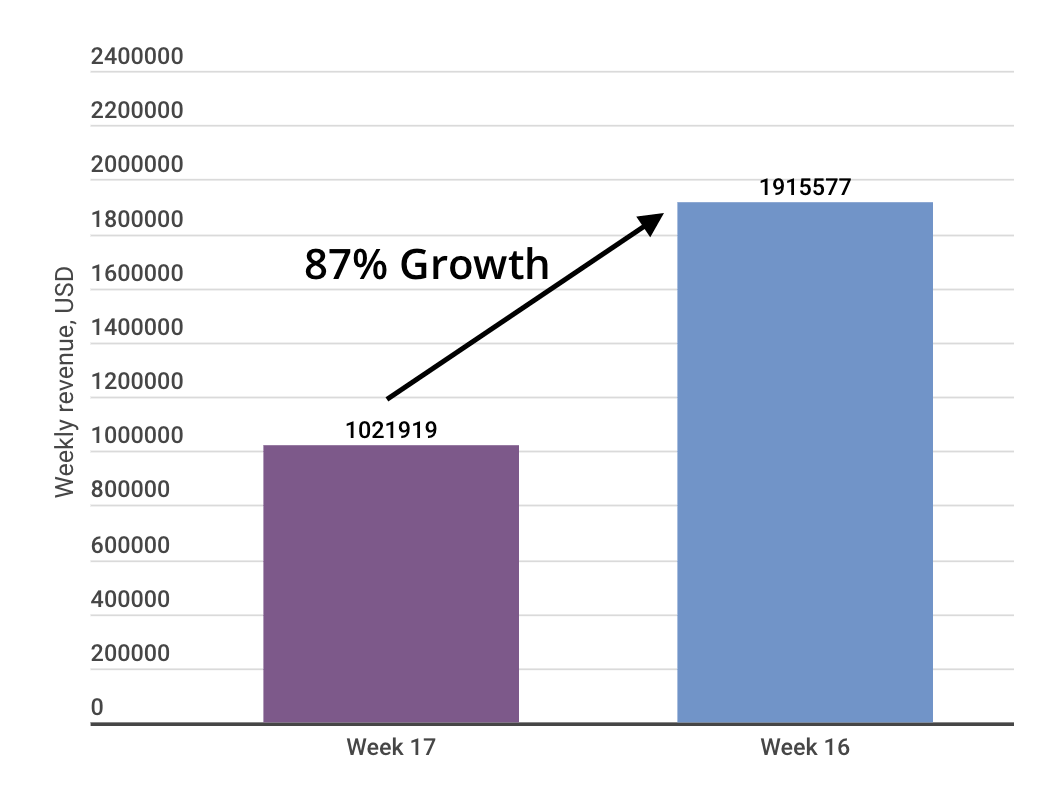 Are men bigger fans of Game of Thrones?
Probably, not. But at the same time 64% users of the application are men.
Of course, GOT is not the only HBO product but it's the most successive one. The app uses Game of Thrones image in the screenshots, description box and ad.
Now, while the fans are waiting for a new series, the application has stopped at the third positions of the chart, giving the first places to Hulu and Netflix.

Write to us if you want more mobile insights on these applications or the whole category!