Fortnite mobile gained almost $40 Million in the US alone due to the World Cup
It's been less than a week since Fortnite World Cup Finals took place in New York City at the Arthur Ashe Stadium. The iconic tournament was held by Epic Games - video games and software development company based in the US. Since Fortnite game launch in 2017, it was the most extensive event with a total prize pool of $30 Million. A 16-year-old player Kyle "Bugha" Giersdorf took the first prize of $3 Million.
Of course, this is huge money that's considered to be more than a Wimbledon Open fist prize but let's talk about company's revenue growing over the last month. The company made $2.4 Billion in revenue last year alone and now this number is expected to boost strongly.

According to Apptica Store Intelligence, in July, the income of the mobile application alone was more than $40 Million which is almost 50% more than in the previous month. The mobile application is not the main income stream for the company. Numerous desktop and PlayStation games along with a popular game engine generate the majority of revenue, however, the Fortnite: Battle Royale contribute as well.
American players are the biggest fans?
Although the application is popular not only in North America (as evidenced by the diagram of game's downloads over the past month), more than 80% of the income comes from US players.

However, the publisher does not want to be limited to the American audience and extensively advertise the application all over the world.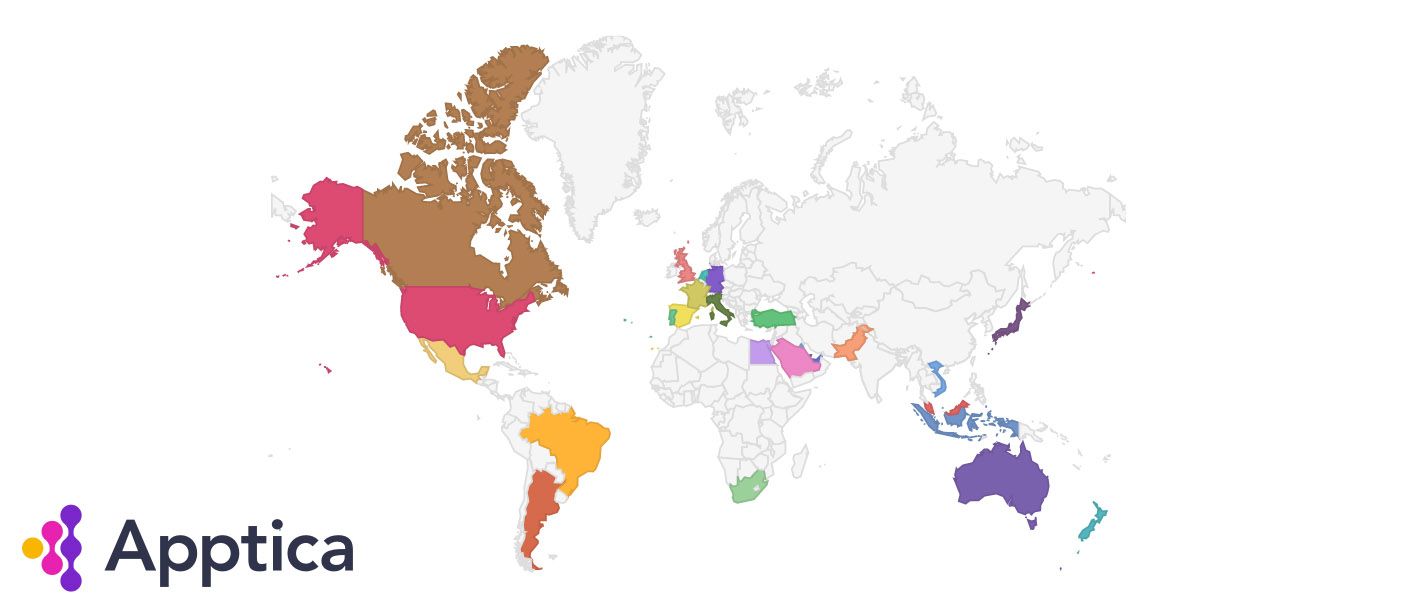 To watch Fortnite ad creatives and other insights from the mobile games market, subscribe to the Apptica platform.