Epic games losing over $50 M monthly income by removing the Fortnite mobile
The big fight between Fortnite developer and mobile stores continued with removing the game from the App Store and Google Play on August 14. This decision was guided by the violation of the stores' policy: Epic announced the way for players to make in-app purchases bypassing the official stores' purchasing system. The developer has previously announced its rejection to support the stores' monopoly, Epic Games CEO Tim Sweeney declared they only launched on the App Store because it's the single way to enter Apple's closed market. "Apple, Google, and Android manufacturers make vast, vast profits from the sale of their devices and do not in any way justify the 30 percent cut." - Sweeney stated.
For many entrepreneurs fighting monopoly sounds like a good ambition. However, some Fortnite players are concerned about not being able to access their favorite game. Despite the fact that the game is still available for those who have already downloaded it, and even accepts discounted payments, with the release of the new update, players will lose access from Apple devices.
According to Apptica Intelligence, Fortnite mobile was one of the top-grossing mobile games for many months straight. An average monthly income of the Fortnite on the App Store is estimated to be $50 Million.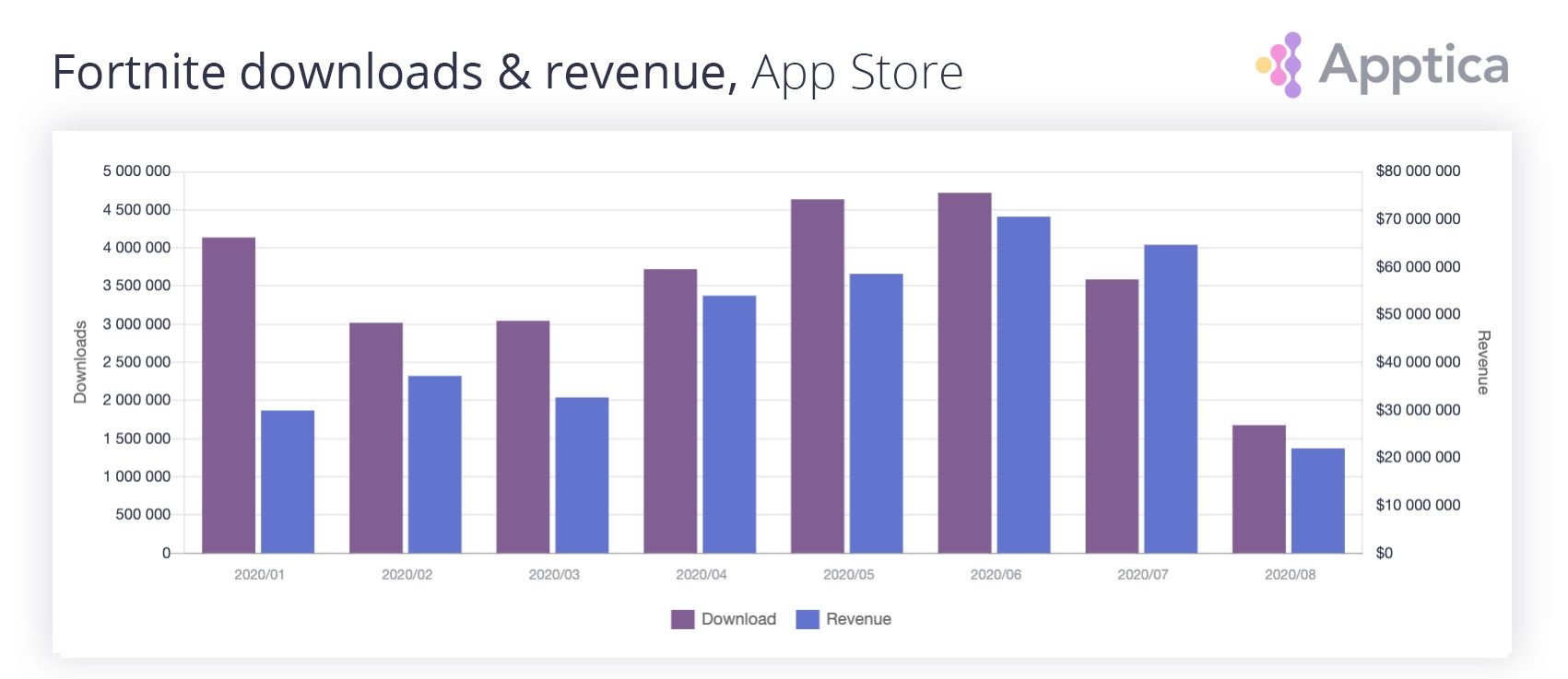 In 2020, the game is estimated to earn over $350 Million on the App Store alone. As for the Google Play store, the game was not available until April 2020: the developer preferred to work with other stores available on Android devices. Since April 2020, the game earned about $3 Million and was downloaded over 17 Million times.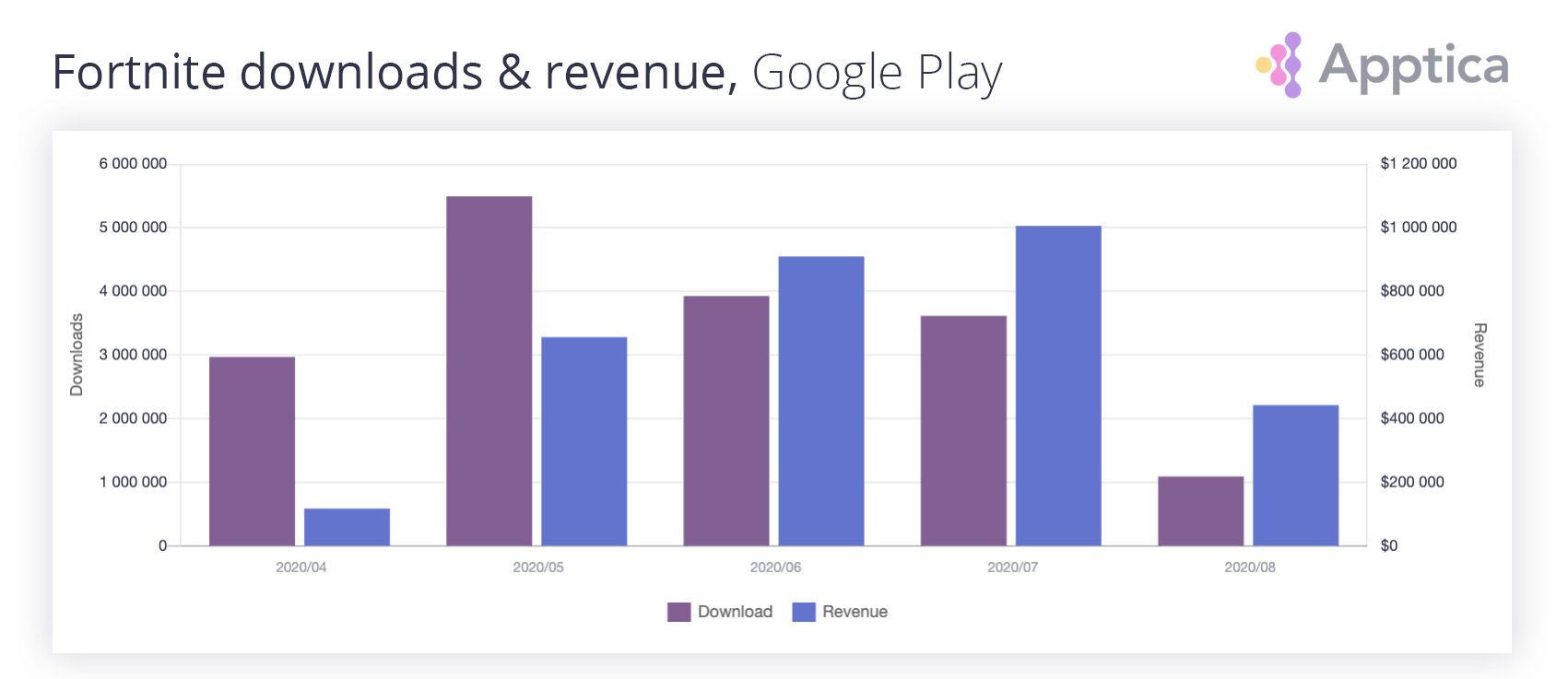 Epic's position is controversial: while suing Apple and Google, the developer is definitely losing a huge part of the revenue coming from App Store in-app purchases. Apple's ecosystem is still closed and there seem to be no other ways to outsmart the store's policy. In mobile games, where gamers loyalty is super important, Epic loses part of their fanbase by forcing them to look for new ways to download the game to the mobile phone. For some of them, such inconvenience may be a reason to leave the game.
Is it a big loss for Epic, or would it be a revolution on the mobile market? We're looking forward to following up.