Beta-version is available now!
Dear friends, we're excited to announce the launch of Apptica.com beta version!
In-app advertising analytics of TOP Android apps for the last months by campaigns, creatives and ad network SDKs are available. Explore beta version and send us feedback. Try it now at apptica.com
Be aware of new trends, monitor competitors' ads performance.
New advertisers are at hand. Learn your competitors' product monetization strategy.
Get insights of Top publishers and whiсh ad SDKs are active among all integrated.
Explore Top in-app networks and their market share.
Identify new offers by geo, category and platform.
Get insights, define the right in-app advertising strategy and improve your ROI.
Make effective decisions by using our rich data of competitor's ads.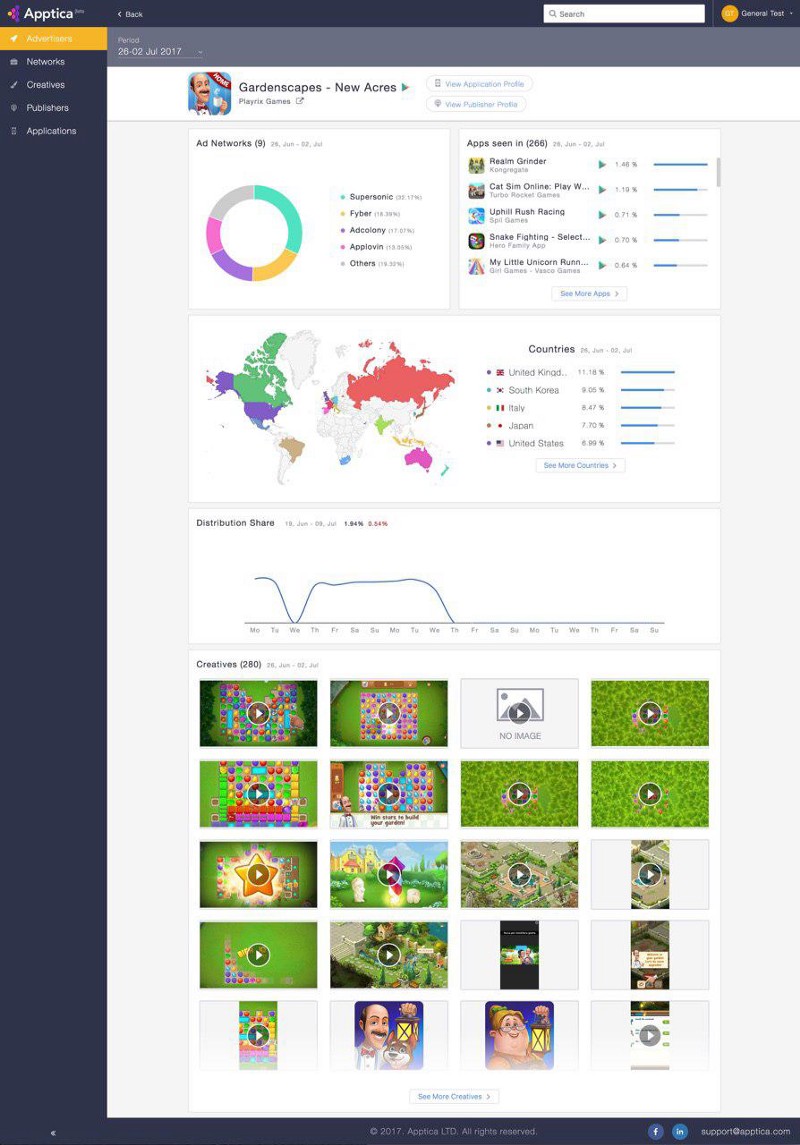 Try it now at apptica.com for free!