Apptica's Guide: How to Choose the Best Mobile Ad Network for UA Campaign
According to Apptica ad monitoring service, the following apps have strong positions in the top 5 of in-app US advertisers during the summer 2017:
Lucktastic — Win Prizes by Jump Rump Games

Idle Heroes by Idle Games
They're focusing on active promotion with the help of Ad Networks.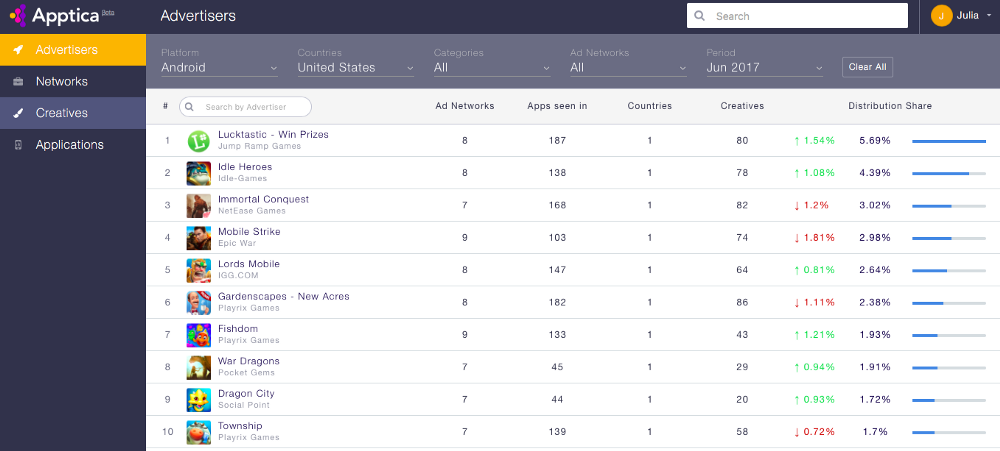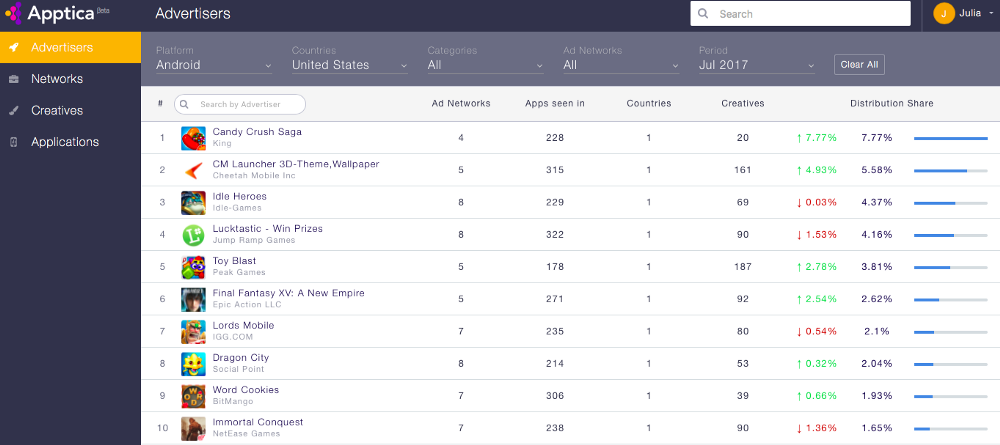 Apptica research insights show you the movements of Top Advertisers by buying in-app traffic. It means that advertisement of these apps are most often seen by app users in US. To see ad networks these companies use for apps promotion is easy in Apptica. Just click on the offer and you'll get the complete information that turns into actionable insights.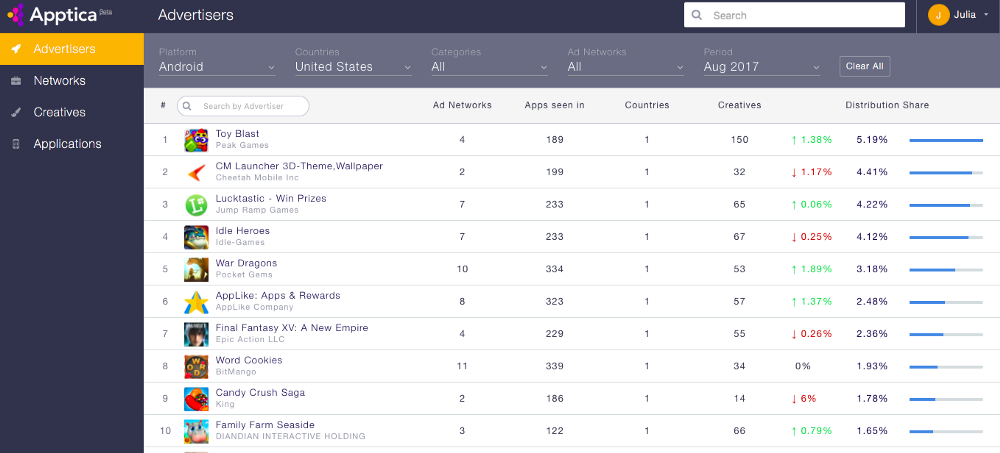 As you can notice at the screenshots above, some apps change ad networks from month to month, trying to achieve the best results in media buying & UA campaigns. For example in July, CM Launcher 3D-Theme,Wallpaper ads by Cheeta Mobile have been seen at 5 ad networks: Unity Ads — 85,9% and Applovin — 13,8% had the most amount of impressions and others got only— 0,25%.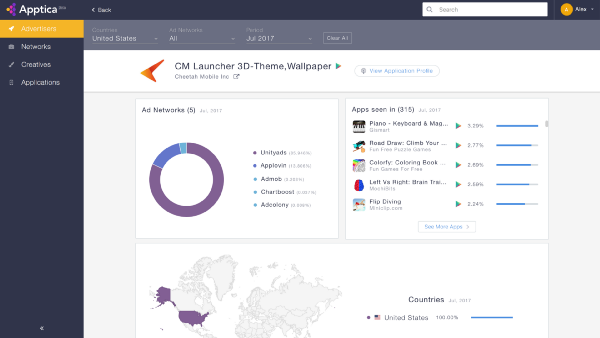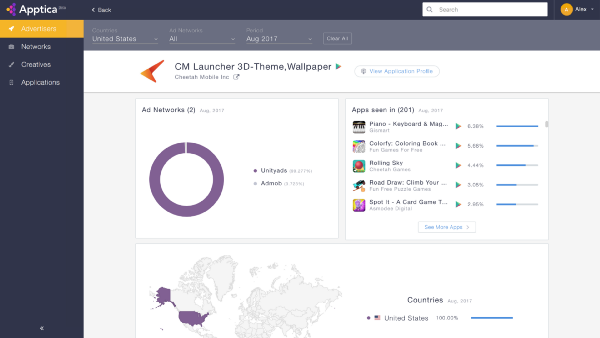 As we can see they tried several variants and have chosen only 2 ad providers, but still the most impressions volume get Unity Ads (99,2%). Is not it an important insight to publishers who are going to run media buying campaigns with similar app in US?
Creatives variety CM Launcher 3D-Theme,Wallpaper uses for ad campaigns, depending on country, you also can monitor in Apptica . Banners and even video ads, their duration dates are demonstrated here: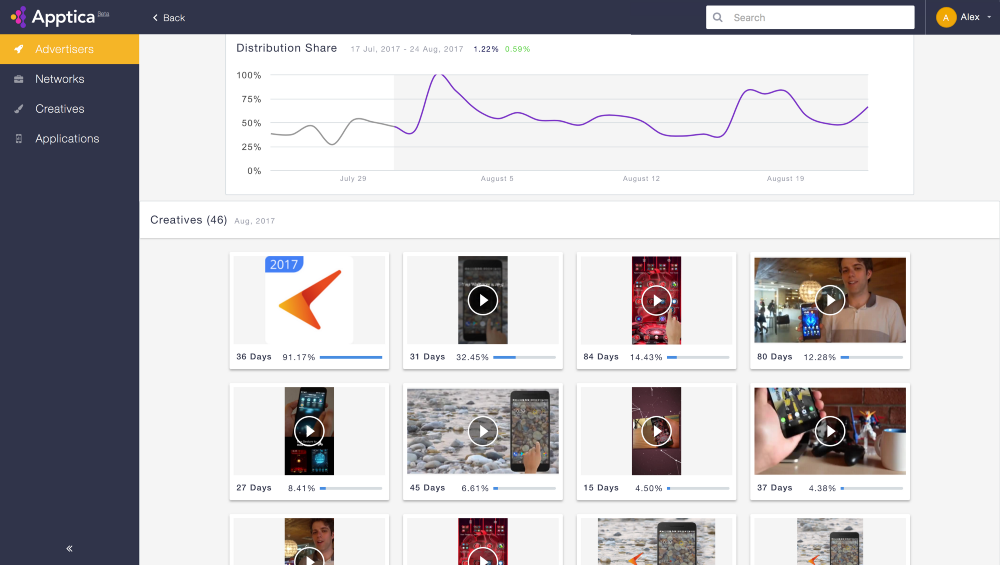 Apptica provides great analytics solutions to all app market participants, so everyone can find useful insights about competitors or partners, ad networks and other market players.
Feel free to contact us : marketing@apptica.com