Genuine support in tough times: Airbnb provides housing to refugees from Ukraine

Airbnb site or mobile app users, Airbnb.org sponsors and caring and hospitable owners themselves are now able to help find housing for up to 100,000 refugees from Ukraine. In our small guide, we explain how this system works and how everyone can help people who are in desperate need of a roof over their heads right now.


How does it work?

Now every Airbnb user, even those who don't provide accomodation, can lend a helping hand towards Ukrainians who left their country because of the military actions.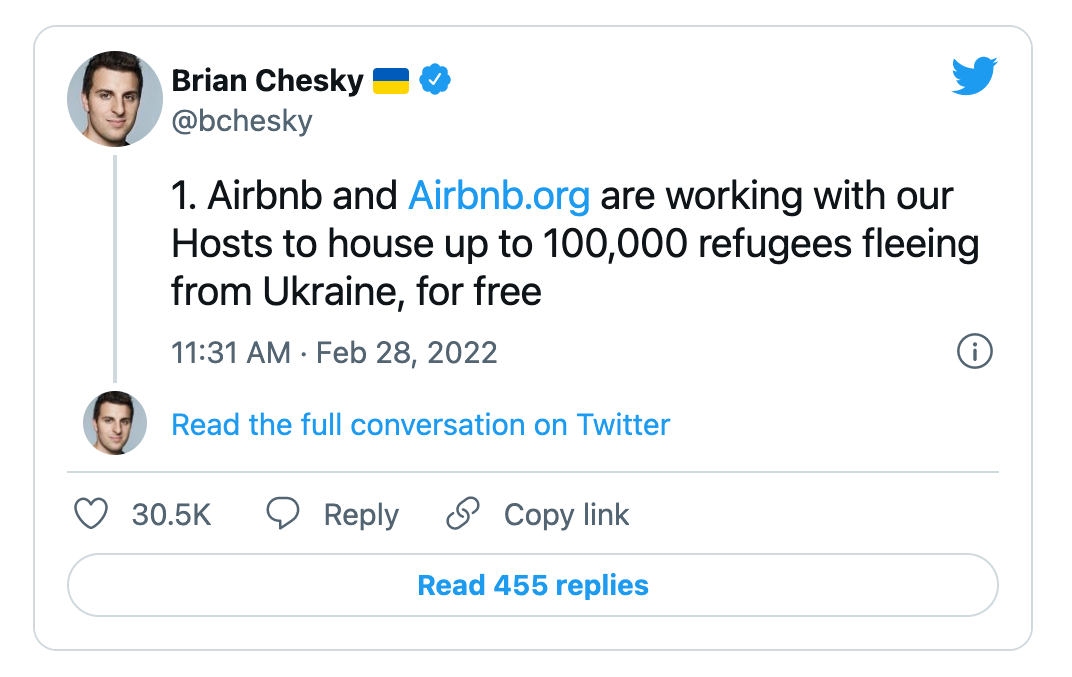 Airbnb.org cooperates with non-profit organizations, such as HIAS, the International Rescue Committee and Care International. Their employees are booking accommodation listed on Airbnb on behalf of refugees and help them meet their other urgent needs, including medical care, employment and long-term housing.

Also, Airbnb does not charge fees for bookings on Airbnb.org: the company doesn't earn anything from them. In addition, it finances temporary housing.


How to help?

Every host can offer housing to those in need for free or at a discount for a period of a couple of days to several weeks. All you need to provide is a comfortable sleeping arrangement and basic amenities for at least a couple days.

Even if you can't accommodate guests right now, there is still a way to help. You can make a donation in the Airbnb mobile app or at Airbnb.org. You can be sure that 100% of the funds will go to the selection of temporary homes for refugees. Also these donations are not taxed.