New features: brand new New Apps section + other updates
Apptica is not standing still: new sections, filters and visualization. Everything you need to facilitate the process of mobile app market analysis.
Brand new New Apps
Apptica team wants you to easily track all new players on the market. So we expanded our New Apps section to make this process even more convenient! Now you can find two new options:
New Apps by Freshmen — all apps by new young publishers, who have released any app for the first time. It is a perfect place to find a future player for your team.

New Apps by Top Publishers — apps by top publishers, who have an app with at least 10m downloads for all time. In this section you can find the biggest sharks of the market to be ready to bite!

Similar at the table
Our Similar apps section is now displayed as a table. There you can see the main data about Publisher, Downloads and Revenue of an app for the last 30 days.

Besides, we added new section: Identified as similar. There you can find apps which were identified as similar to chosen app by the store. Thanks to this renewed section you can easily find your potential competitors!
Are you featured?
Now you can find the most interesting Featuring charts for you by several clicks. Just choose certain categories in a new Category filter in Featuring section to find mentions about the apps you need.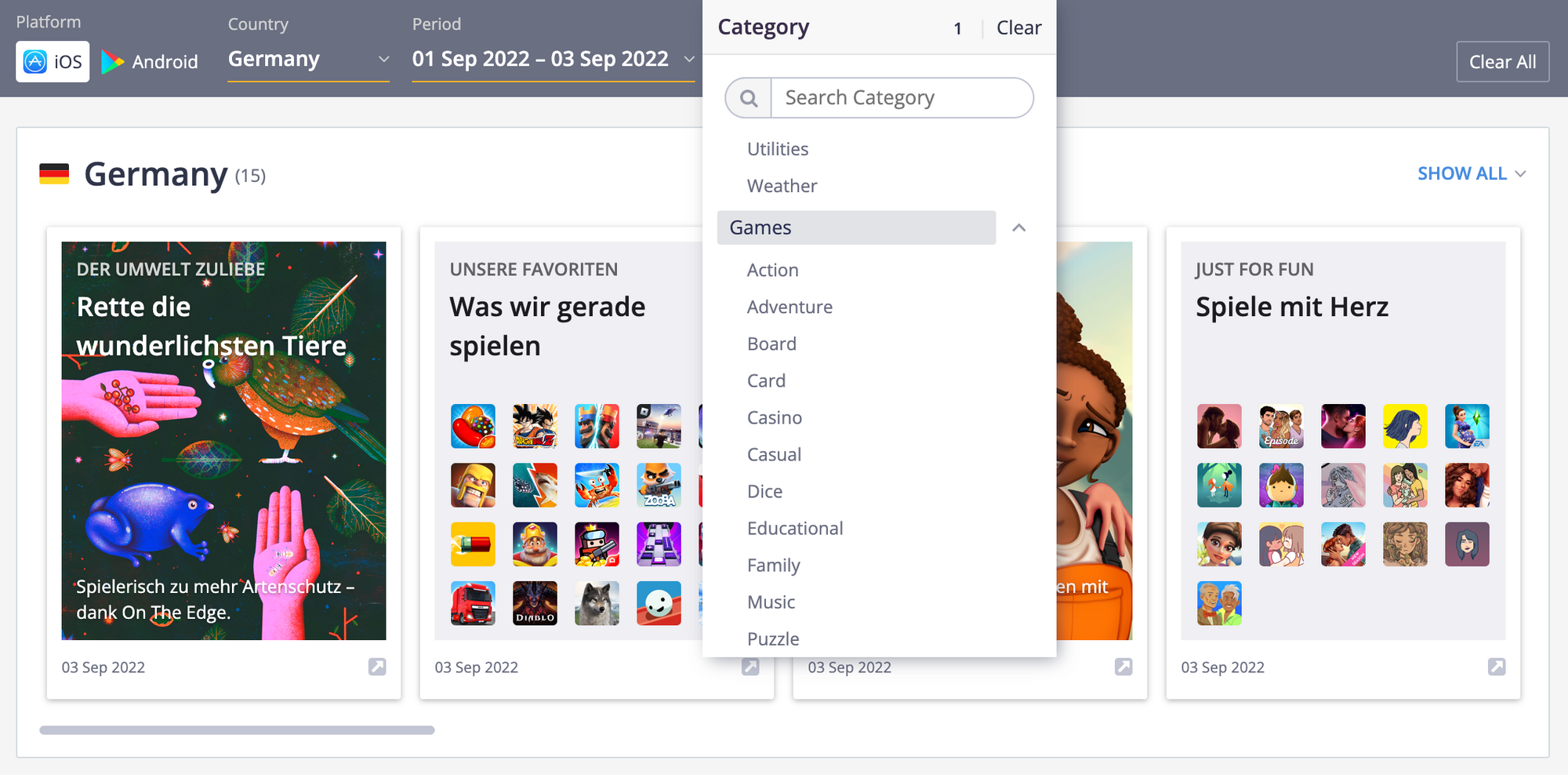 Popularity is a key
Now our checkbox to find the most popular apps is available in general search bar. Just enter the name of app, publisher or advertiser, click on the checkbox and get better results immediately.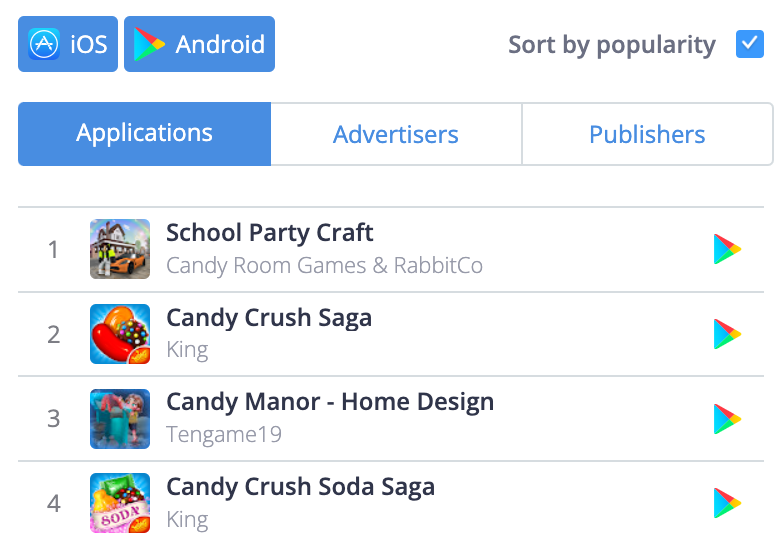 Apptica provides mobile experts with accurate analytical data on mobile applications and in-app advertising. To gain competitive insights and drive your mobile app forward with Apptica subscribe or request a DEMO.