Mobile Games Awards 2018: The finalists revealed
The finalists for the inaugural Mobile Games Awards 2018 have been revealed.
The Mobile Games Awards recognises the industry's key players over the last year, from the developers making great games to the publishers, tool makers and service providers that are helping to build a platform for success.
After an extensive lobbying process and many hours of deliberation over the final shortlist, you can now see those who made the cut here.
We're delighted to inform that Apptica has been named as a finalist in the Best Analytics / Data Tool Category for the Mobile Games Awards 2018!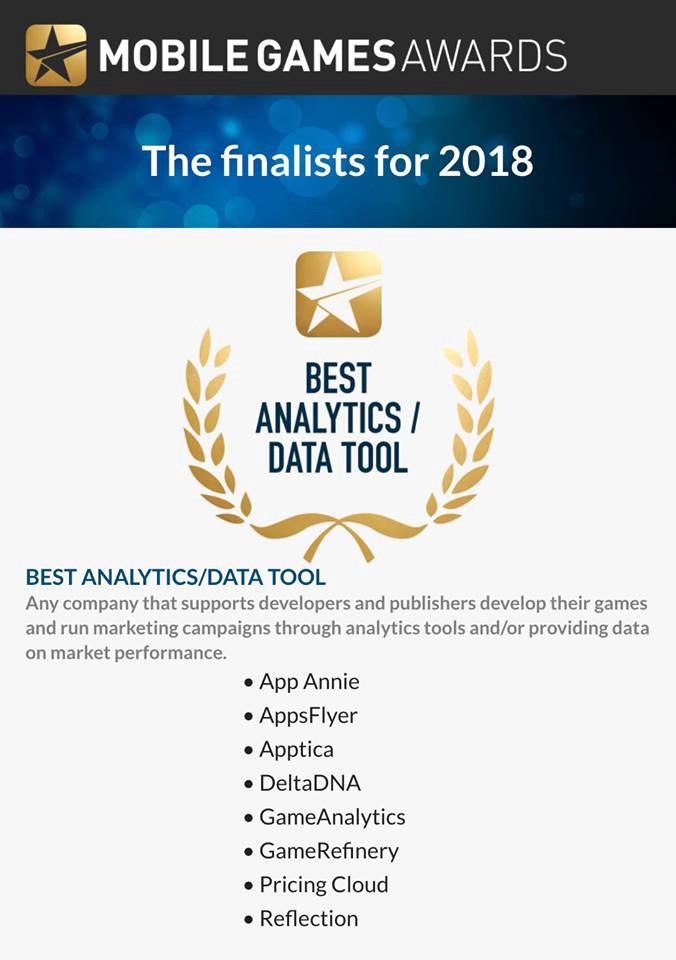 The first ever Mobile Games Awards will take place on the second night of Pocket Gamer Connects London 2018, Tuesday, January 23rd 2018.