"Lite" Apps for Emerging Markets
While the world is getting smaller nowadays, access to the Internet and technologies still stays unequal. The market of mobile apps is one of those that tries to solve this situation by available means and attract new users.
The answer to such characteristics of the emerging market as expensive and slow Internet and low-speed mobile phones could be "Lite" versions of popular apps. Of cause, these versions may lack some heavy-weight functions, however, the core stays the same, allowing users from rural and distant communities to get closer. Predictably, most of the lightweight apps are only available for Android cause as statistics shows this platform is more popular on the market of developing countries.
Using the latest Apptica data we want to showcase info and stats on some of such releases.

Instagram Lite
For the first time, Instagram Lite was released for Android in June 2018 and then deleted a couple of years after. Relaunch happened in February 2021, the app will be available in 170 countries, while taking up only 2MB on your phone. According to Apptica info, it was downloaded by 7,5 million users for the past 90 days.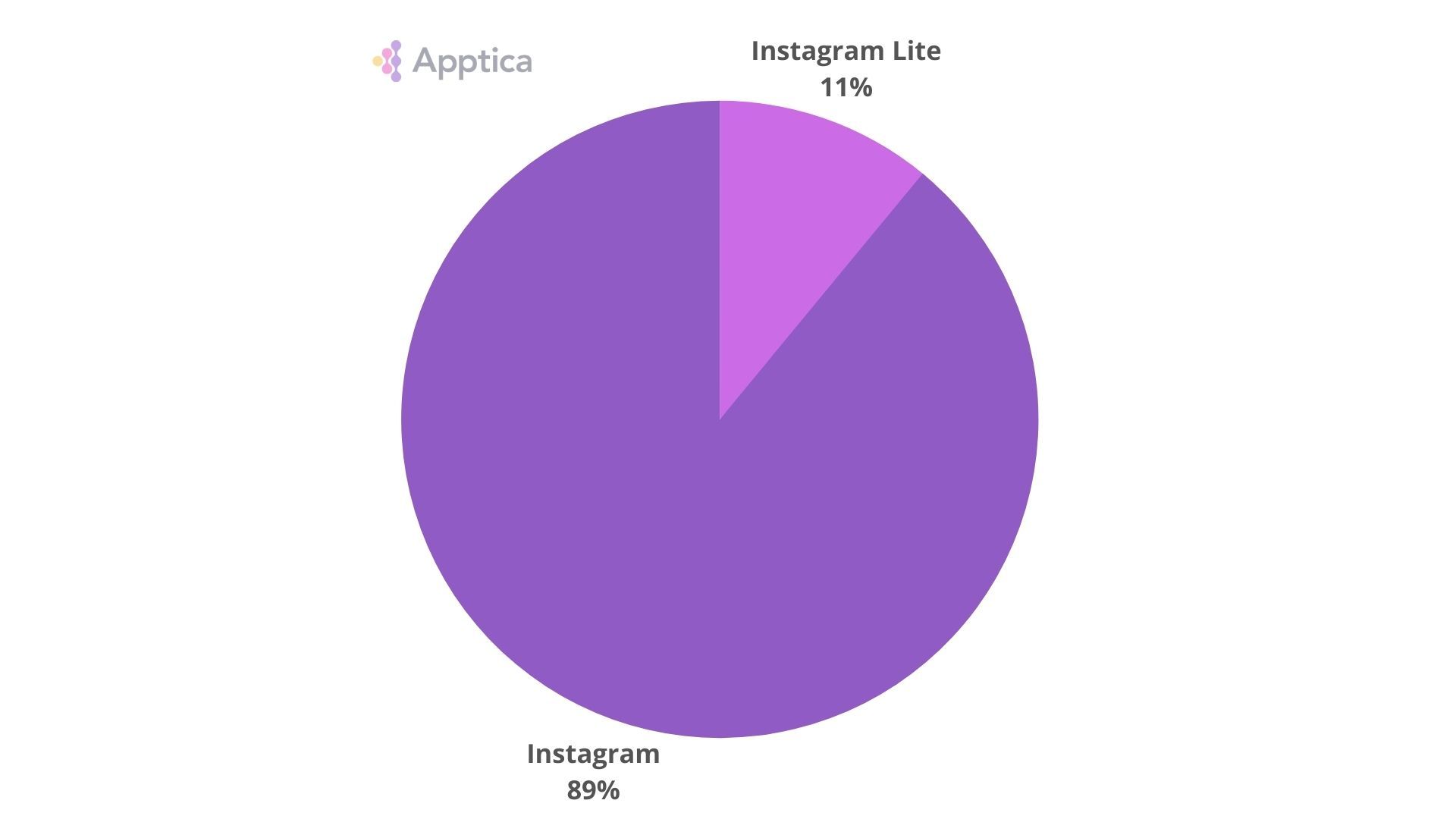 Facebook Lite
The pioneer in the world of "Lite" Apps. The App was designed specifically for emerging markets and released in 2015, quickly becoming one of the most popular apps of Facebook by the number of growing users. It was downloaded more than 158 million times for the past year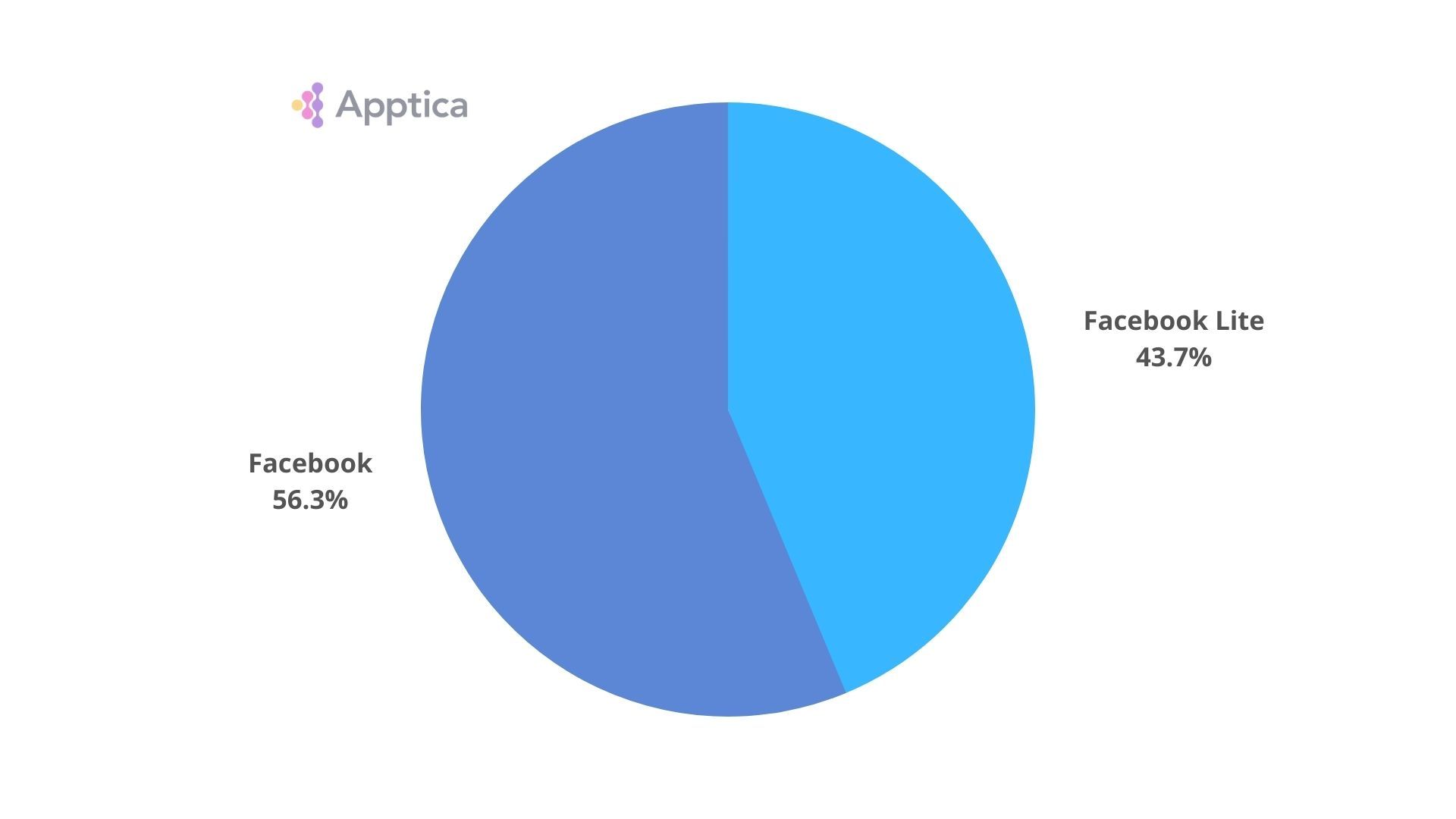 Tinder Lite

Tinder Lite entered the mobile market most of the countries in 2020. As the official release on its website states, it is "the smallest (taking up 25x less space on your phone), fastest (25 percent speedier, btw) and most cost-effective (reducing data use by 20 percent) Tinder experience ever". For the past year it was downloaded more than 855 thousand times.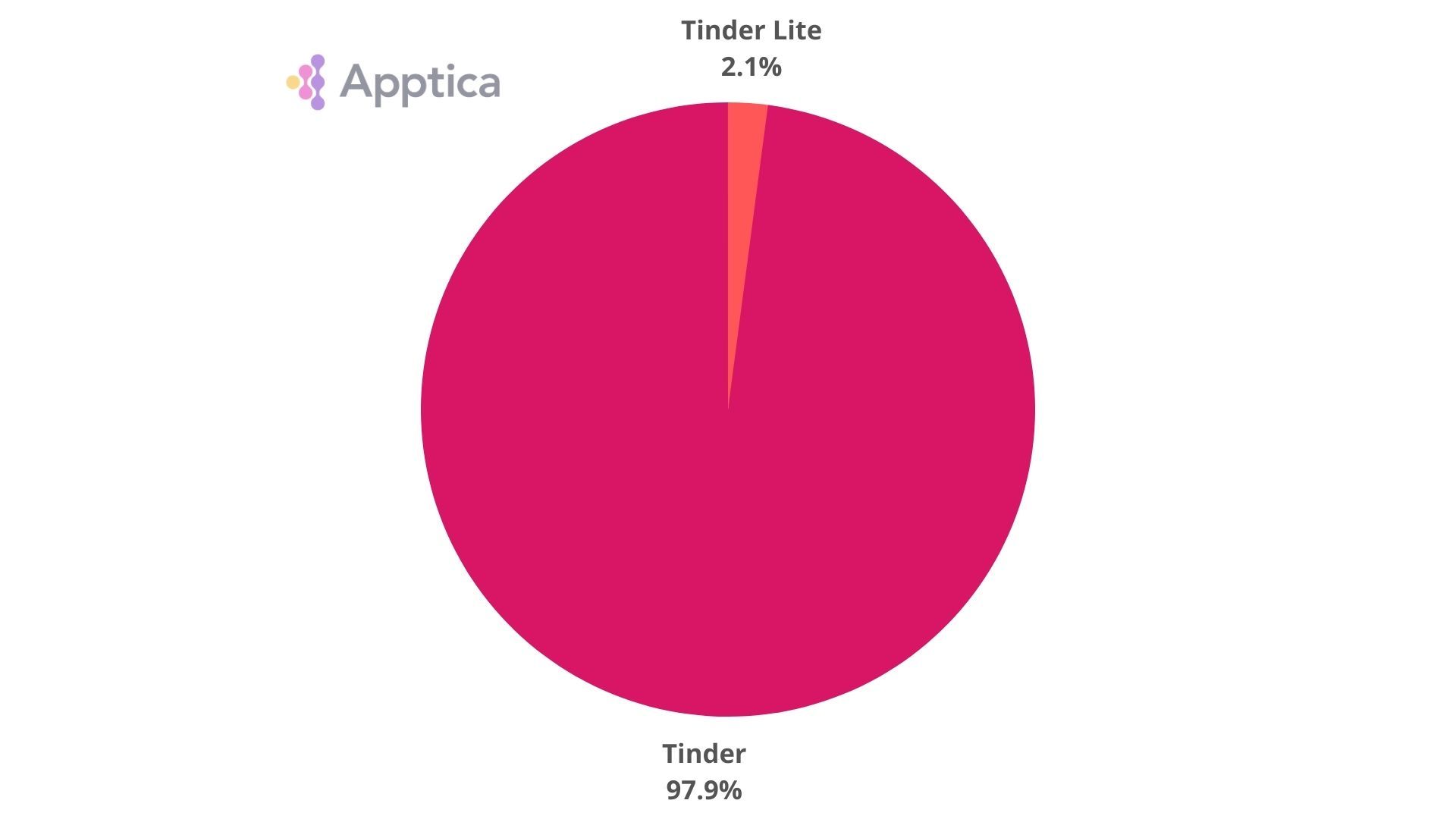 Pinterest Lite

Lightweight Pinterest app was introduced in 2019 in Peru, Argentina, Colombia, Chile and Mexico and in 2020 was launched globally. For the last year to get inspired from apps content chose 2,8 million users.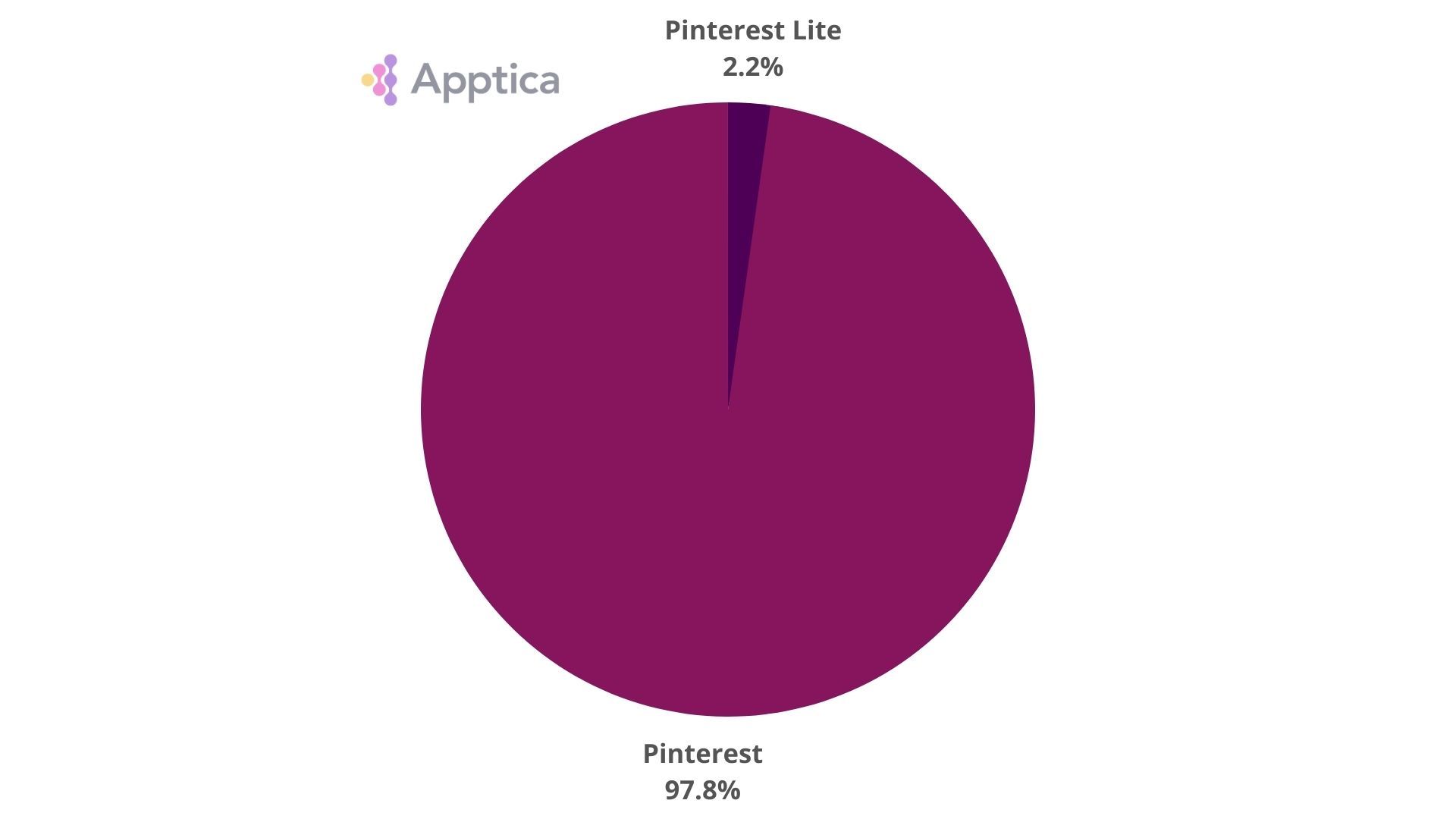 TikTok Lite

"Lite" version was launched on August 6, 2018 in Thailand, but became available for the most part of the local stores by the second part of the 2020. The App found its audience and was installed almost by 90 million users for the past 365 days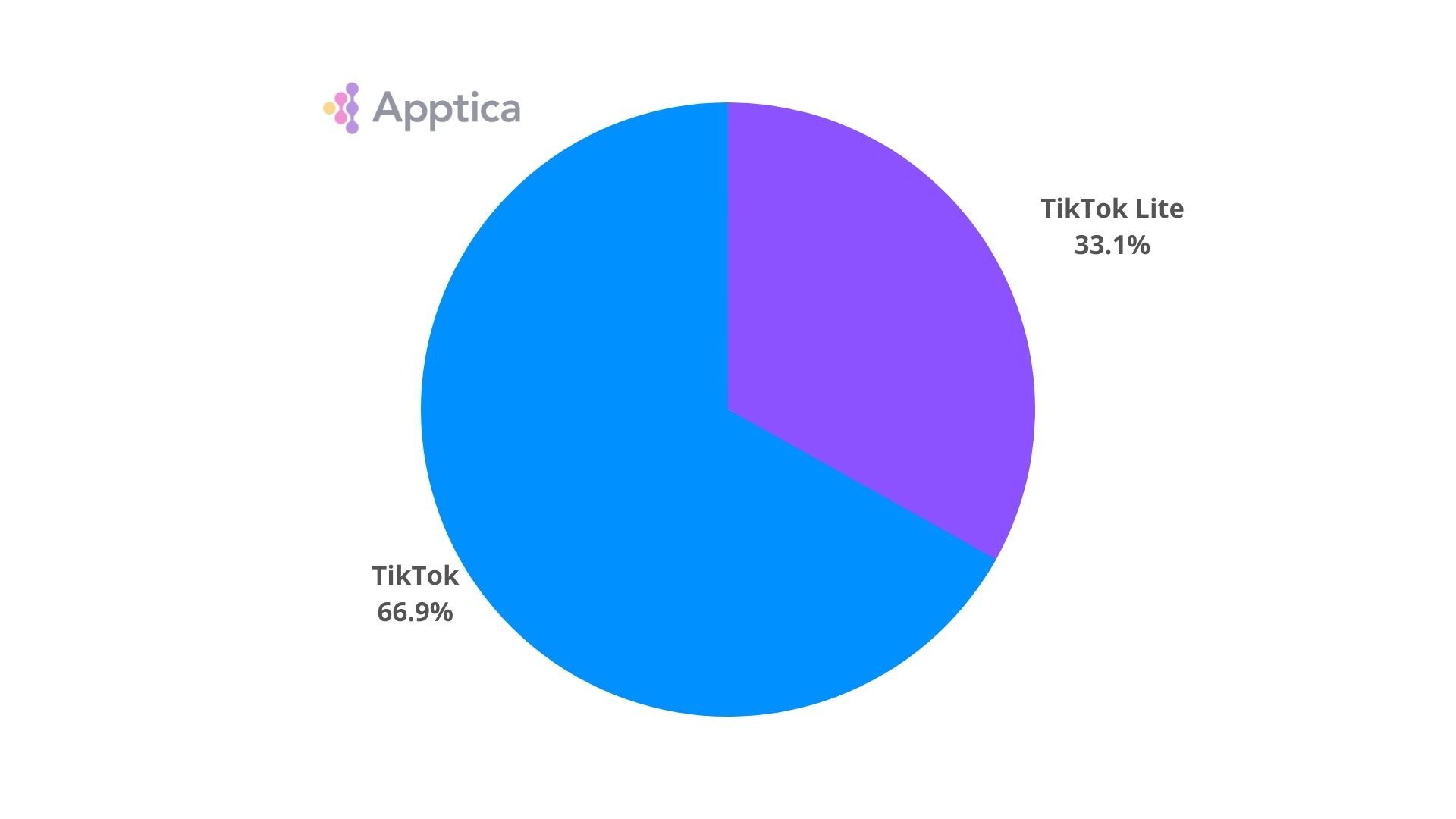 As we can see, some of the "Lite" version succeeded more than the others, however, each of them definitely has brought new users and broaden audience of apps.
If you would like to get more detailed info on statistics of local mobile markets, please, feel free to sign up or request a demo.