Female empowering greeting cards pack to celebrate your colleagues on International Women's Day 🥂
The 8th of March we're celebrating International Women's Day! On Sunday, people from all over the world will be saluting womanhood and now is just the right time to celebrate your female colleagues. They're brave, talented, creative. They struggle, they work, and they outperform. Let your colleagues know how you appreciate them and their work!
Apptica created the cards pack with no-bullshit International Women's Day greetings. You can send it to your colleague, client or partner. And do not forget that March 8 is only one day a year, and good people deserve to be told good words every day!
💜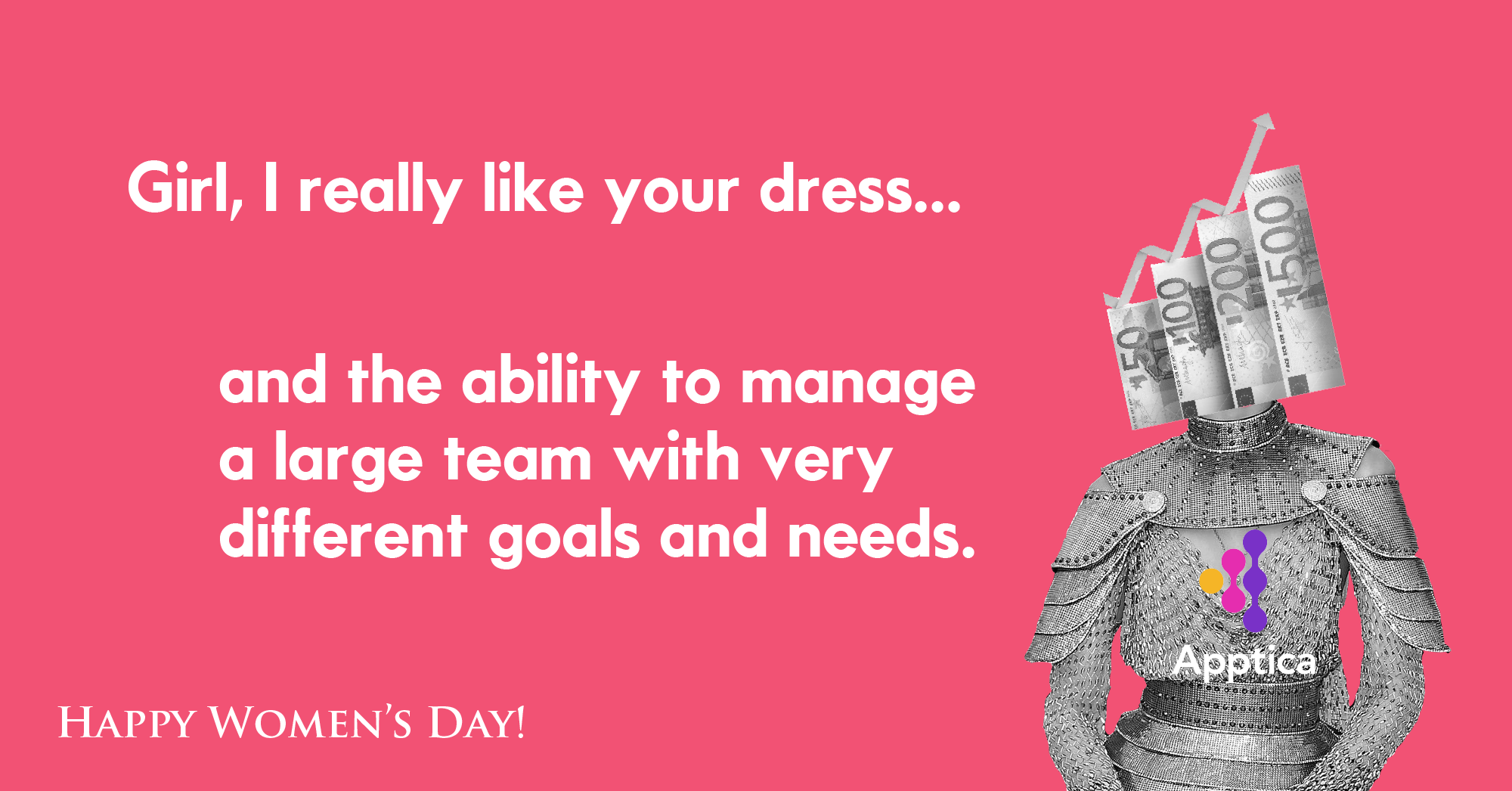 To your l(a)unch-mate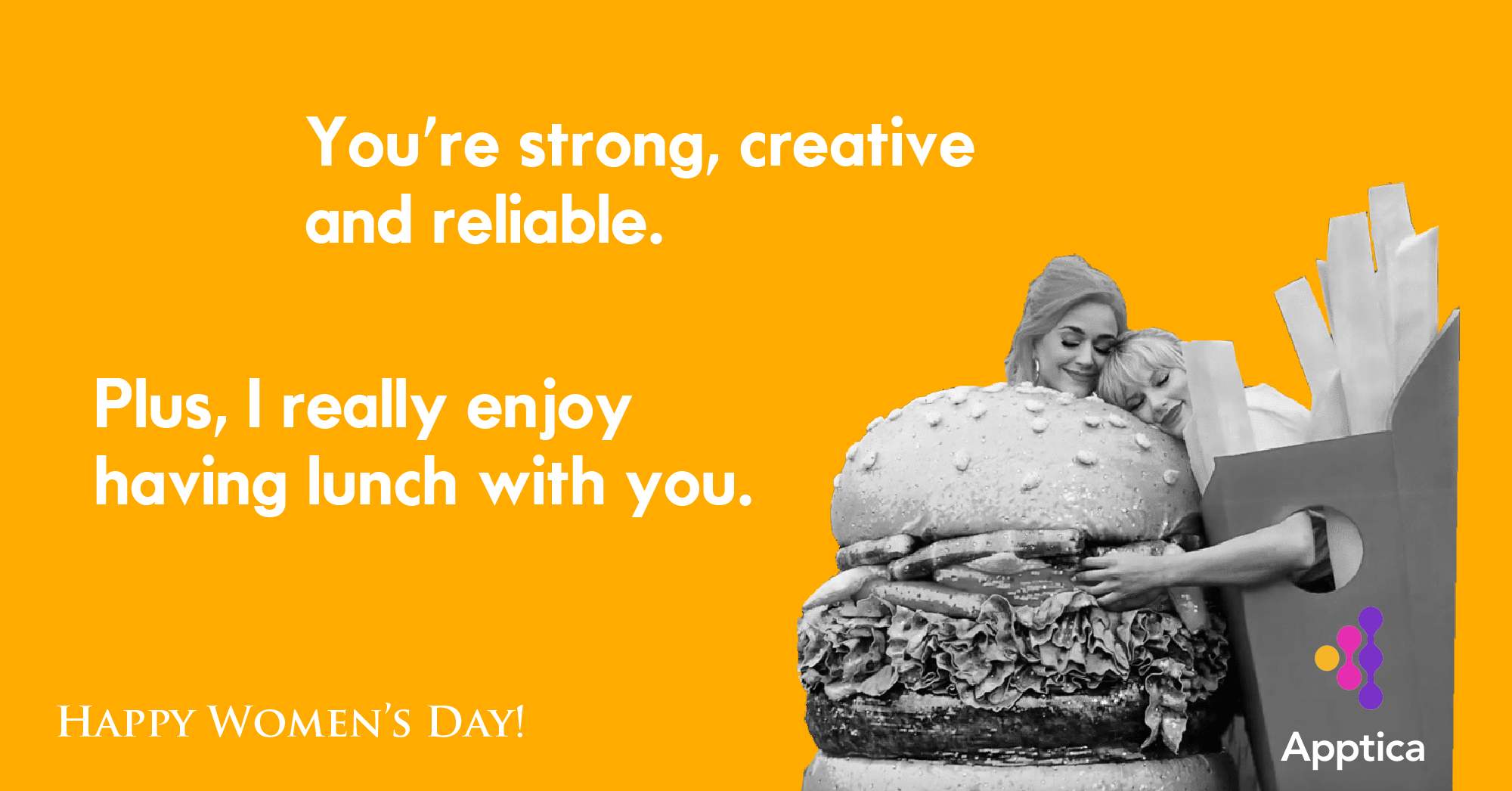 To the very best Chief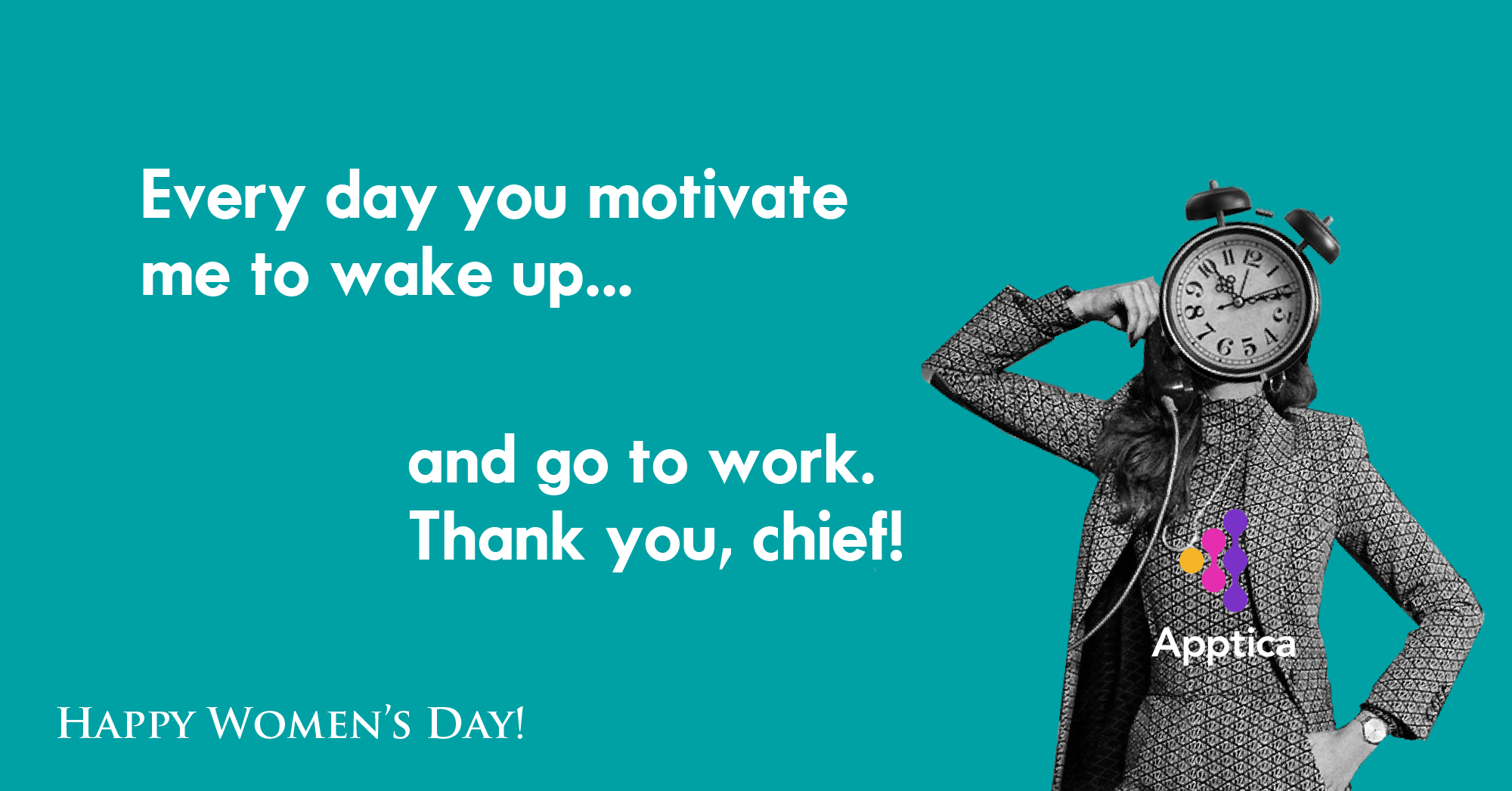 To the hard-worker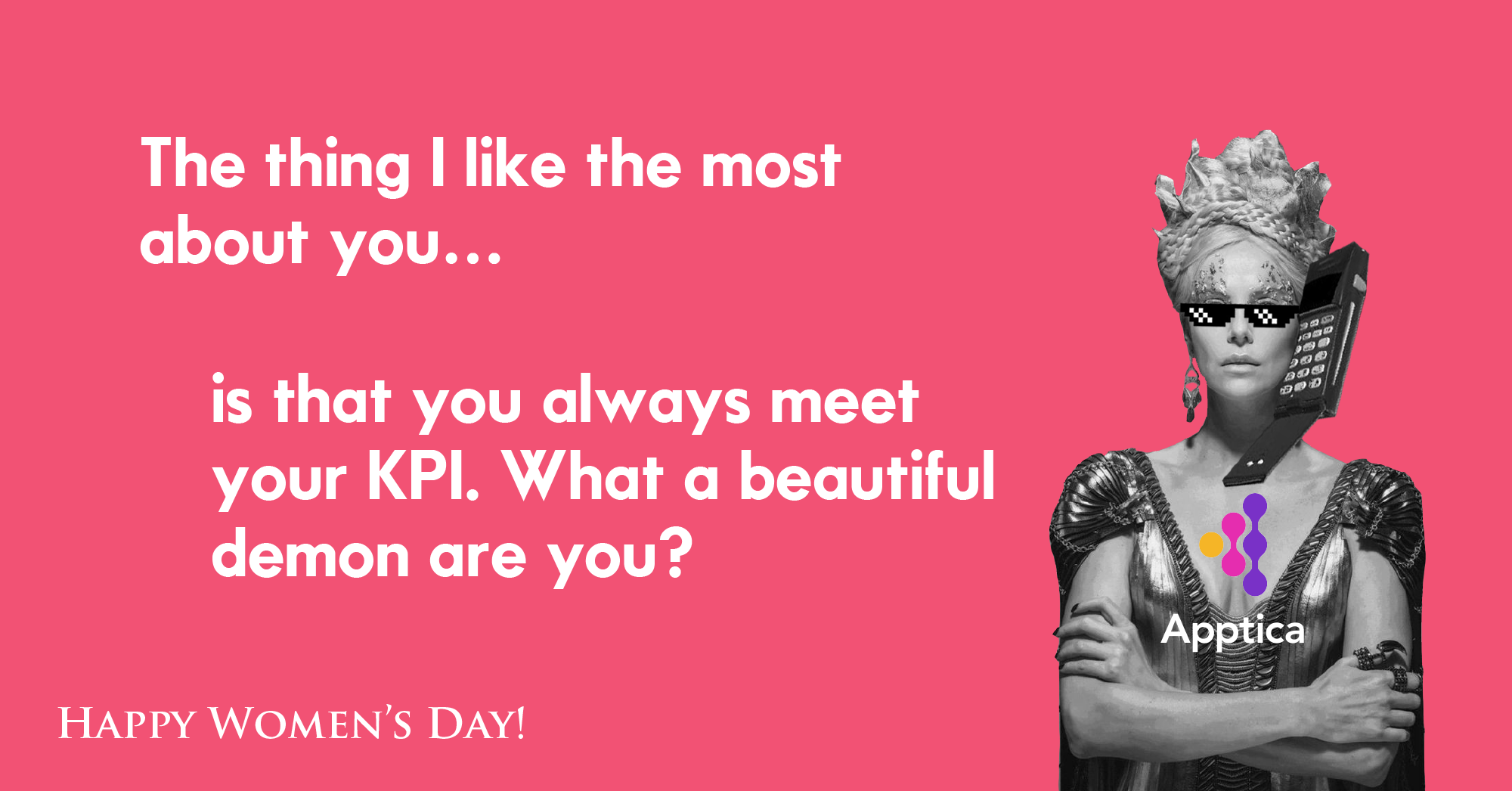 From boys to girls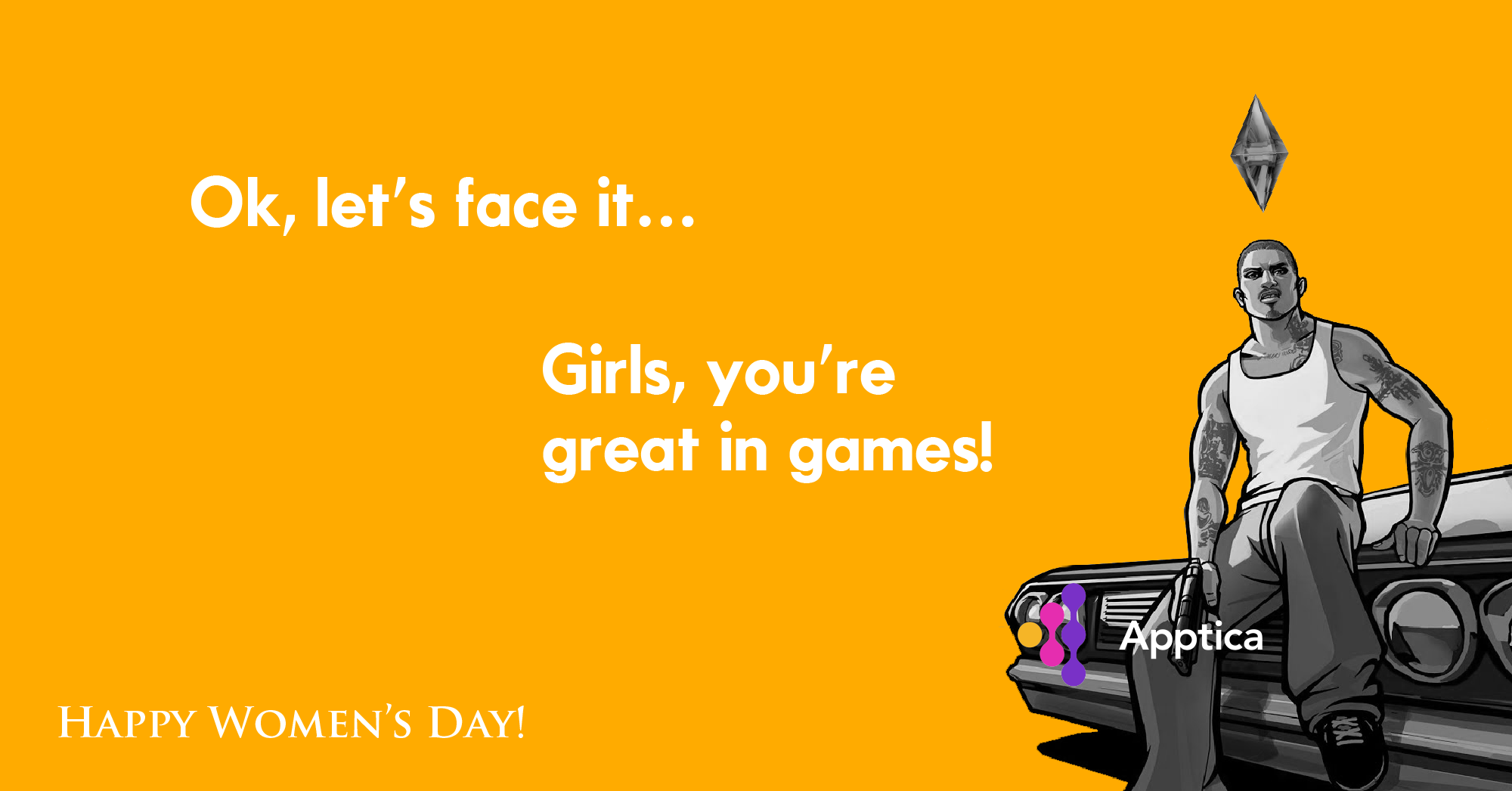 For those who believe the most important negotiations happen over the cup of coffee