Best of Casual, Apptica Report on Top Advertisers 2018
"Casual" is one of the most popular game categories and year by year number of apps within it grow rapidly. Therefore in this report we would review most active advertisers within Casual Game Category throughout 2018
Information is based on ad impressions and accurate for Casual Game category.
Let's take a look at leaders or 2018:
Stable positions in Top 10 also held by: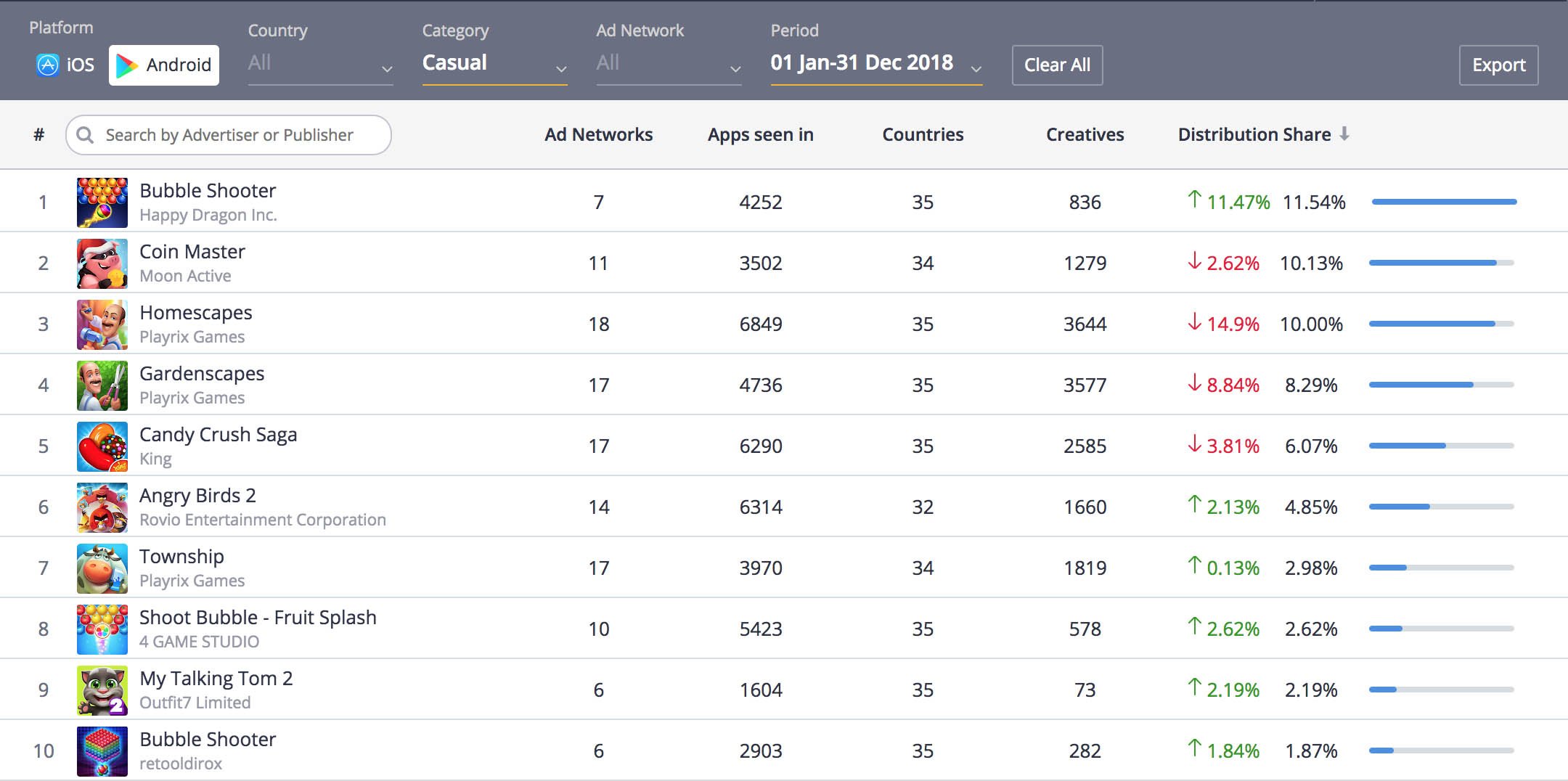 Top advertiser of Q1 2018 is:

While leader of Q2 and Q3 is :
Homescapes by Playrix Games


In Q4 big advantage have been taken by:
Bubble Shooter by Happy Dragon Inc

Advertiser's strategy overview
Let's analyze deeper ad campaigns of
Coin Master by Peak Games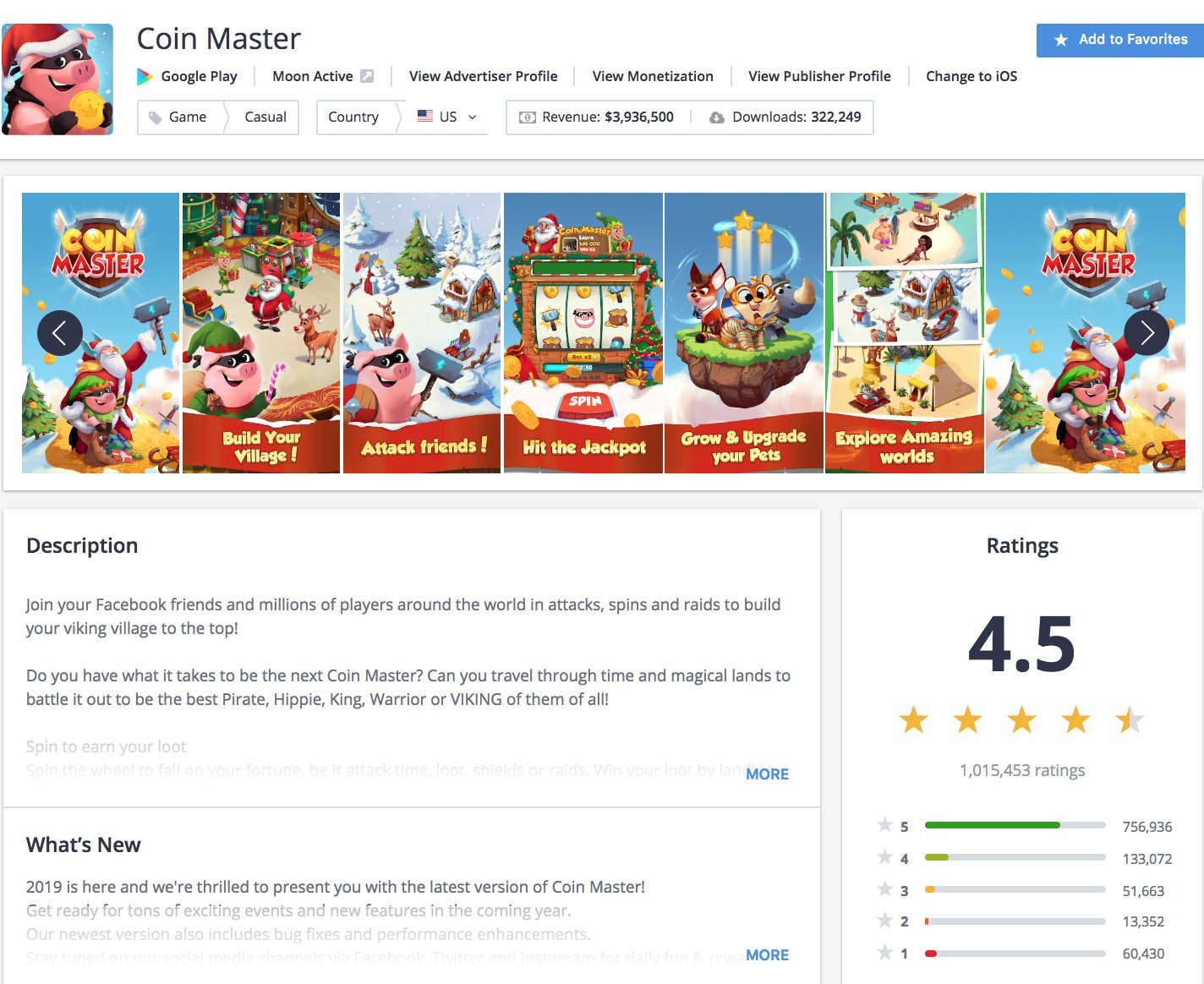 Countries:
Ad campaigns for 2018 were mostly seen in India, United Kingdom, and New Zealand.

In-App Traffic source of Coin Master by Peak Games:
Ad campaigns in Top 3 countries throughout 2018 were mostly seen in the following applications & categories
Casual, Educational, Arcade
Dunk shot by Ketchapp

Top Ad format is – Playable Ads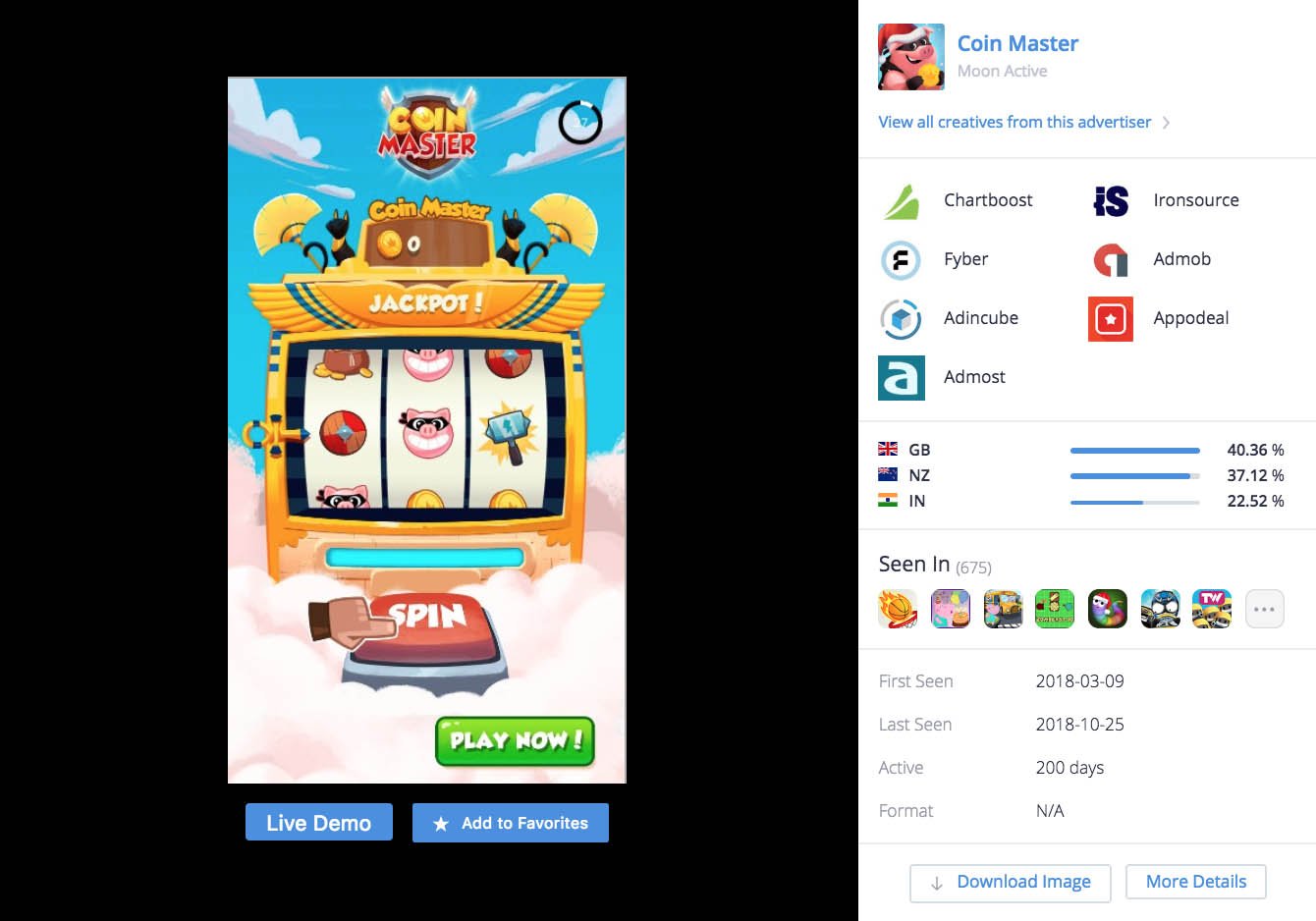 Thank You!
We hope you enjoyed overview made by Apptica. Get more in-app advertising insights at Apptica.com