Top In-App Advertisers of Q1 2018, Android, Game Category. Apptica Overview.
Welcome to Apptica's Top 10 in-app Android advertiser list in gaming category for the Q1, 2018
Information is based on ad impressions and accurate for gaming category.
Total leader of Q1 2018 is Toon Blast** by Peak Games**, Puzzle. It occupies the 1st leading position for January, February and March, 2018.
2nd and 3rd positions take the following advertisers:
Stable positions in Top 10 for Q1 2018 have:
In the Top 10 for January and February 2018 we meet:
In the Top 10 for February and March 2018 we meet:
In January 2018 move to the Top 10:
In February 2018 move to the Top 10:
In March 2018 move to the Top 10: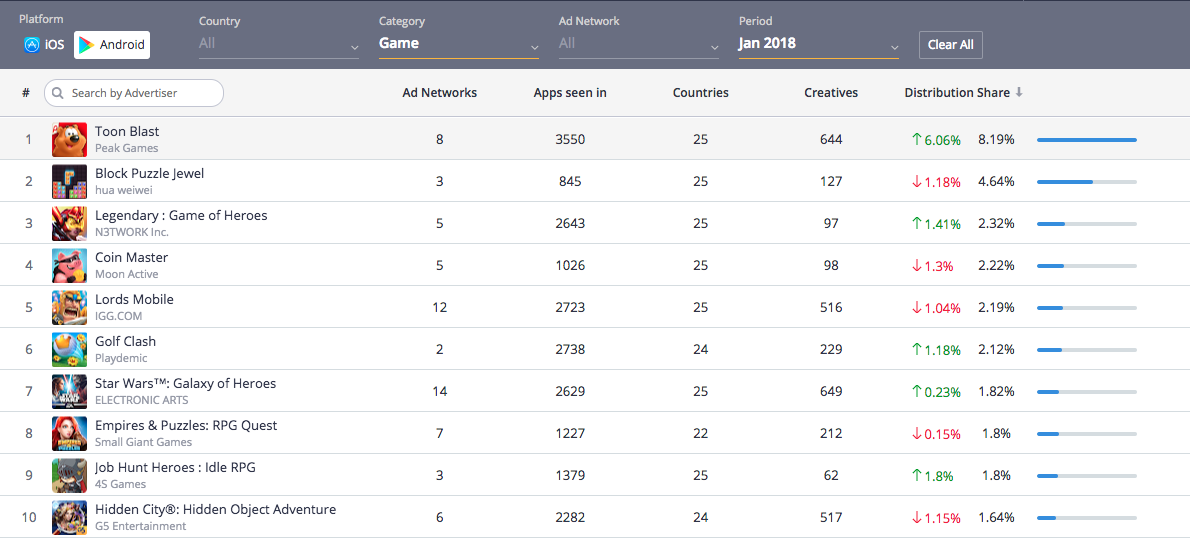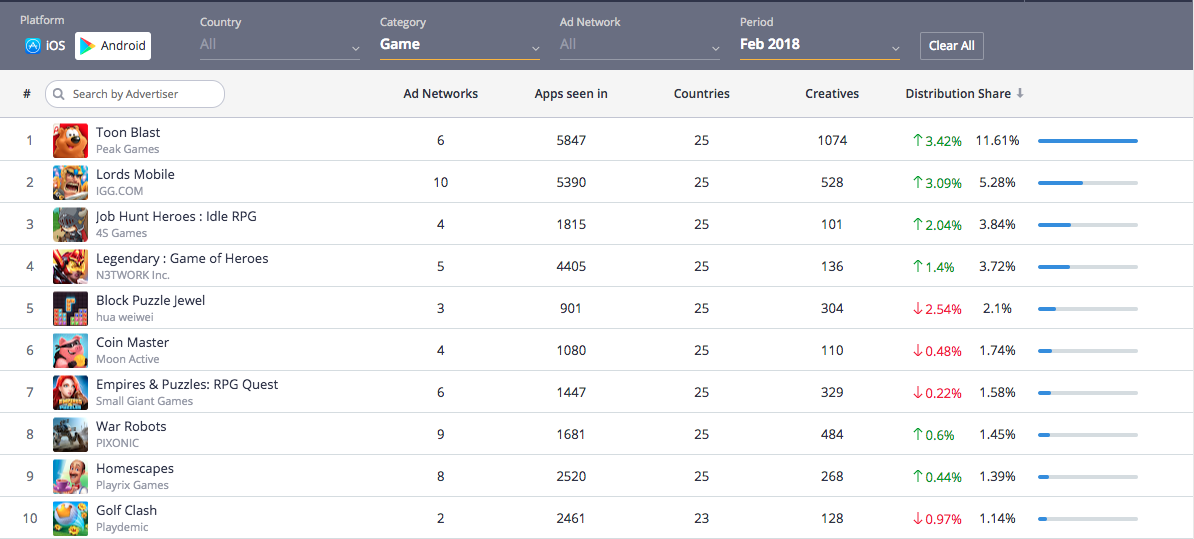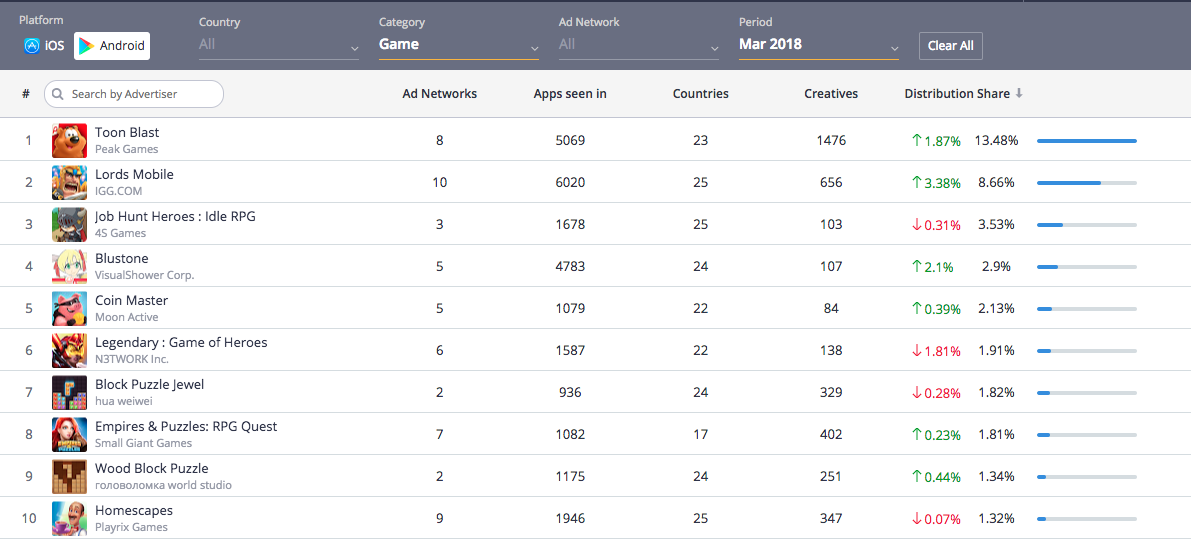 Most Top in-app advertisers compete in "Role playing" and "Puzzle" game categories.
Advertiser's strategy overview
Let's analyze deeper ad campaigns of Toon Blast, the Top leading in-app advertiser of Q1, 2018:

Store category - Puzzle
Store rating: 4,7
Installs: 929,806
Offered by Peak Games
Countries:
Ad campaigns for Q1 were mostly seen in Italy, South Africa, Germany, United States, France



In-App Traffic source:
Ad campaigns for the Q1 were mostly seen in the following applications: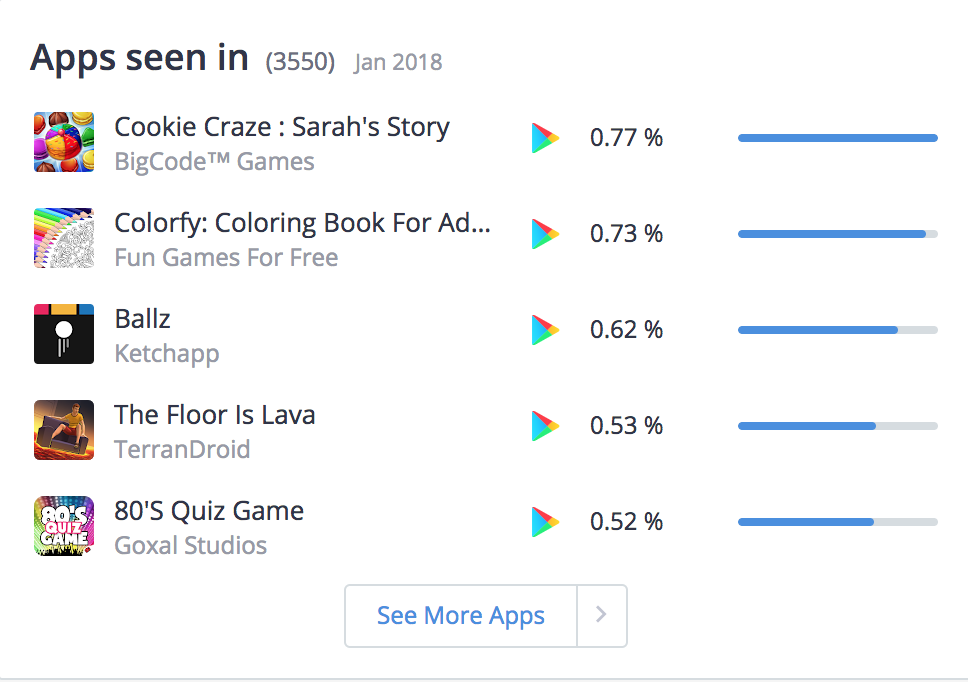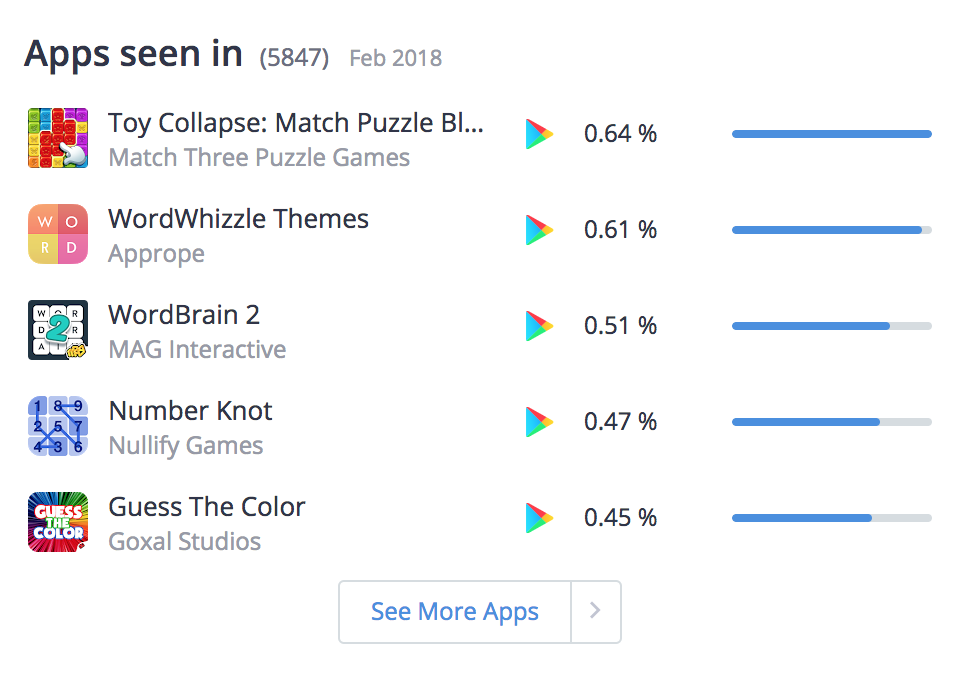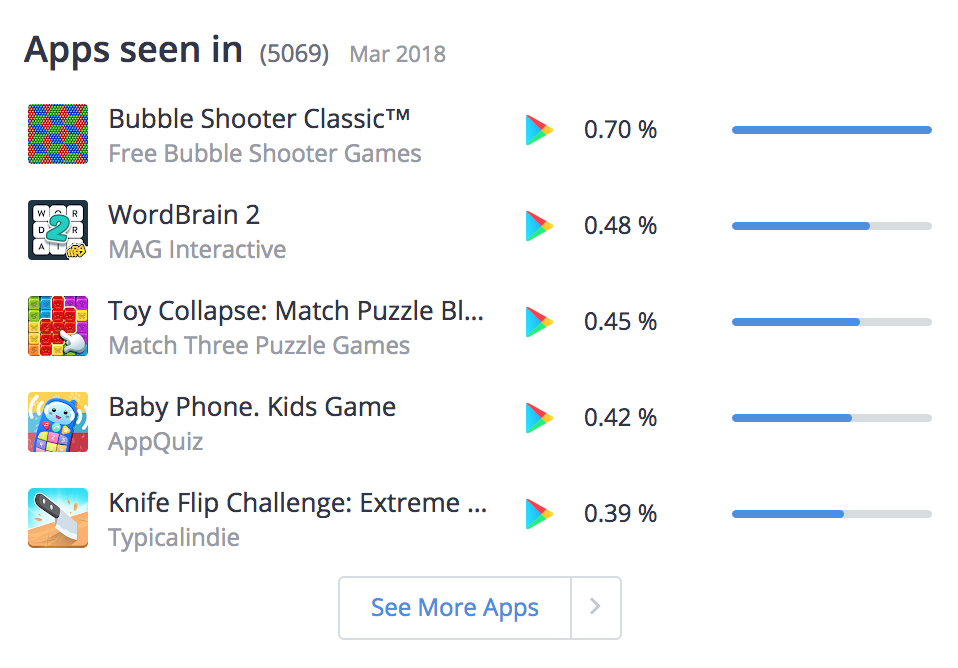 Ad Creatives:
Ad creatives were mostly seen through Unity Ads AdNetwork with SDK mediation between Unityads, Fyber, Admost and Ironsorce.

Top Ad format is – Video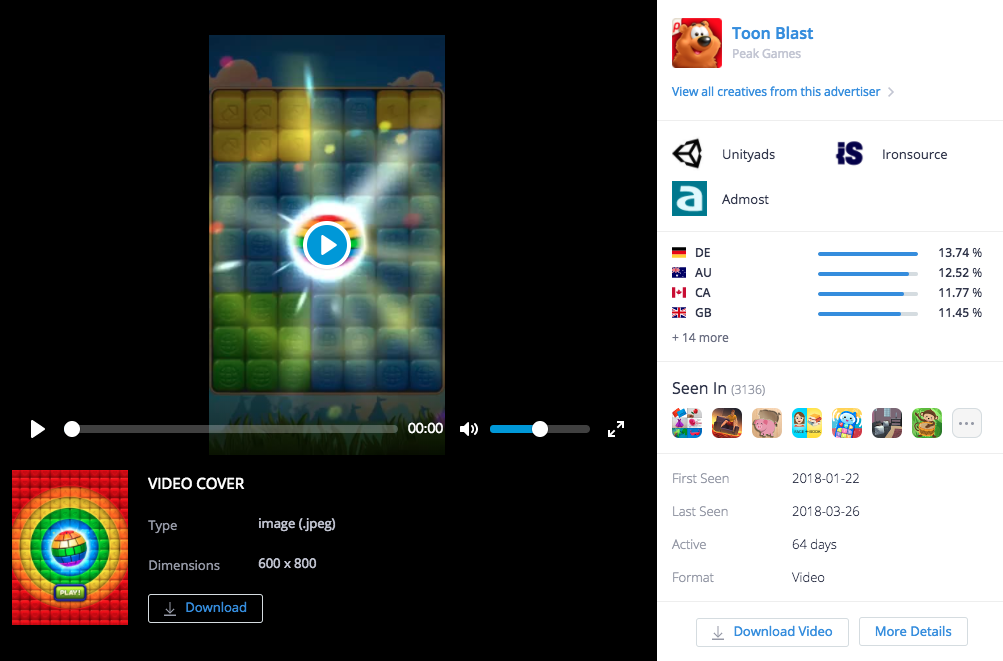 Thank You!
We hope you enjoyed overview made by Apptica. Get more in-app advertising insights at Apptica.com