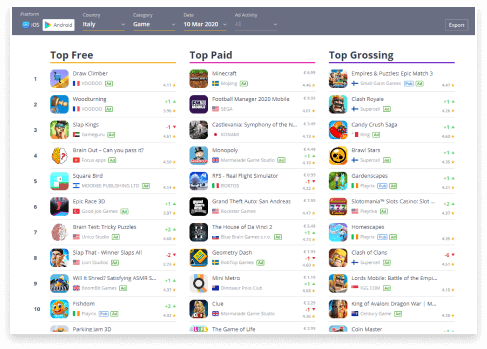 Top Charts
It's like a store Top Chart but better! Check iOS & Android platforms, see apps rating changes by country, platform, and category. Go back in time to assess the state of mobile market at a particular moment and follow trends.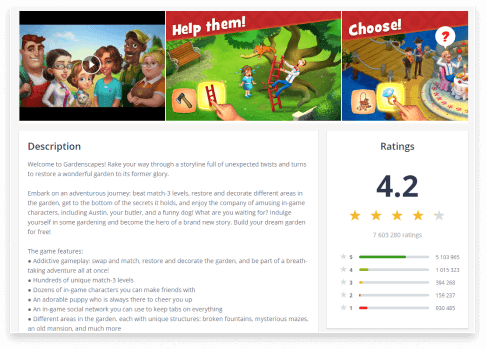 App Details
All you need to know about the app: store profile, downloads, revenue, installed or removed SDK by version, statistics by countries, demographics, permissions, Top History ranking, similar apps and more.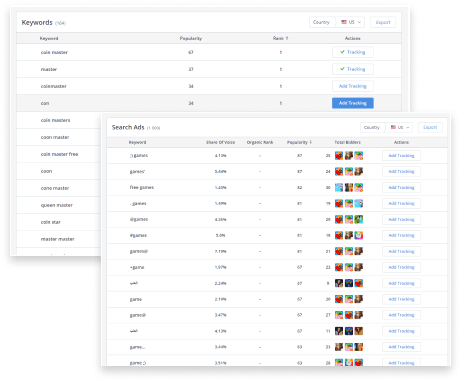 ASO
A crucial part of User Acquisition is App Store Optimization. In Apptica, you can study the main ASO technics, check keywords list for any application, find the best for your app, and optimize your strategy. Search Ads feature gives you an idea of Search Ads competition: learn the best technics of your competitors and run Search Ads expertly.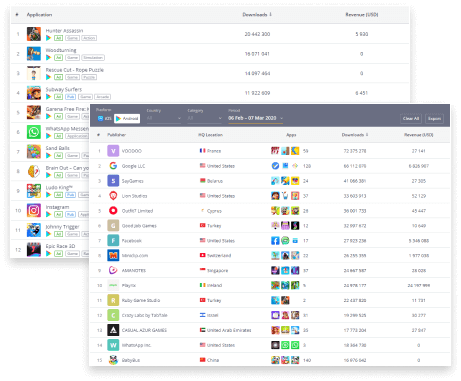 Top Apps & Top Publishers
A perfect feature to keep track of leaders in any category and subcategory of the Store. Every day you get a fresh update on the Top Applications or Publishers listed by downloads and revenue. Keep an eye on your category mates and learn the strategy of the best ones to get better results.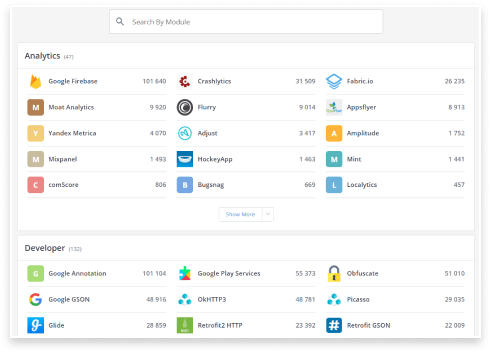 Modules
Full SDKs catalog – modules aggregated by category, list of apps with a particular SDK installed, ranking by category, install ranking. You can easily check any app's SDK installed and removed by version.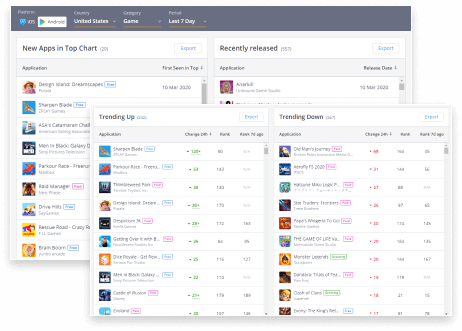 New Apps & Trending Apps
Keep an eye of upcoming stars in your category. Easily find new applications by the release date and new apps appeared in Top Chart and applications trending up and down in Top Charts.