Check out the screenshots selected by app publishers.
App screenshots are important because it draws user attention at the first glimpse and help the app to stand out among others in the stores.
Township is a unique blend of city building and farming! 

Build your dream town! Harvest crops, process them at your facilities, and sell goods to develop your town. Trade with distant islands. Open restaurants, cinemas and other community buildings to give life in your town special flavor. Explore the mine to get resources and find ancient artifacts. Run your own zoo and collect animals from around the world. 
Are you ready to build your dream? Let's get started! 

Township features: 
● Different buildings and decorations you can use to create your dream town 
● Various crops to grow and later process at your factories 
● Fun, charismatic townspeople with orders you need to fill 
● Your town's mine packed with ancient artifacts to discover and collect
● Exotic goods brought from the islands
● A zoo to build where you can even breed animals 
● Famous landmarks you can use to decorate your town, like the Statue of Liberty, Big Ben, and many more! 
● Play with your Facebook and Game Center friends or make new friends in the game community! 

Township is free to play, though some in-game items can also be purchased for real money. If you don't want to use this option, simply turn it off in your device's "Restrictions" menu. 

*You need an internet connection to play the game and enable social interaction, competitions, and other features.* 

Enjoying Township? Learn more about the game! 
Facebook: www.facebook.com/TownshipMobile 
Twitter: twitter.com/township_mobile 

Questions? Contact our Tech Support at support@playrix.com.

Terms of Use: https://www.playrix.com/terms/index.html
Privacy Policy: https://www.playrix.com/privacy/index.html
What's New
Celebrate the holiday season and set new records in tournaments! CHRISTMAS RESCUE * An unidentified flying object has crash-landed somewhere near your town. Help Jimmy the rescuer carry out a rescue mission! * The new event starts on December 16. * Complete tasks and clear the way to complete the rescue mission in time for Christmas. * Get energy points by completing certain tasks in your town. * Carry out the rescue mission successfully to win thematic decorations and resources that you can use to develop your town. EVENTS AND TOURNAMENTS * Explore the Land of Snow and Ice and spruce up your town with polar decorations in a new regatta season starting on December 10! * Join the Transport Magnate tournament on December 12, the Mine Time tournament on December 27, and the Advanced Agriculture tournament on January 10. * Color Splash will open again on January 2! Beat levels to earn prizes! ALSO FEATURING * Keep an eye on the event calendar so you don't miss any of the great limited-time offers. * Welcome graceful llamas to your Zoo! * Meet a new tourist character at the helicopter orders window! * Winter has come to Township! The houses are covered in snow and the townspeople and animals are all bundled up. *2 new town expansions.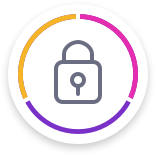 Get full access to Apptica and access to active SDK by versions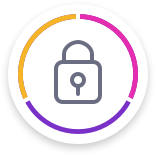 Identify competitors app permissions with
full access
to Apptica Intelligence
PNG
CSV
US
PNG
CSV
US
Analyze effective advertising campaigns and catchy creatives
Find out monetization strategies of competitors and apply them for your own apps
Want to learn more about this app?