Check out the screenshots selected by app publishers.
App screenshots are important because it draws user attention at the first glimpse and help the app to stand out among others in the stores.
Learn Tomb of the Mask: Color description and improve your app visibility.
This time the mystic mask and your passion for adventure led you into a new kind of maze. 

Moving from wall to wall, you need to paint over every corner of the labyrinth to make your way to the next one. But beware: some of them are not as safe as they seem to be...

We Love You! Enjoy!
What's New
We are ready to make your game experience even greater! Bugs are fixed and game performance is optimized. Enjoy!

Our team reads all reviews and always tries to make the game better. Please leave us some feedback if you love what we do and feel free to suggest any improvements.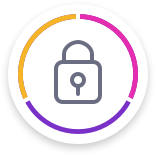 Get full access to Apptica and access to active SDK by versions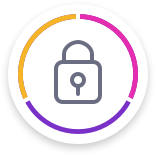 Identify competitors app permissions with
full access
to Apptica Intelligence
PNG
CSV
US
PNG
CSV
US
Analyze effective advertising campaigns and catchy creatives
Find out monetization strategies of competitors and apply them for your own apps
Want to learn more about this app?