Check out the screenshots selected by app publishers.
App screenshots are important because it draws user attention at the first glimpse and help the app to stand out among others in the stores.
Live your Star Wars™ dreams as you fight with your favorite dark and light side heroes across iconic locations to become master of the galaxy. Create and customize your dream squad using characters from every era, including new characters from Solo™: A Star Wars™ Story, Star Wars™: The Last Jedi™, and Rogue One™: A Star Wars™ Story. Engage in turn-based RPG warfare, confront giant bosses, pilot legendary ships in space like the Millennium Falcon, and take your strategy to the next level!

CREATE THE ULTIMATE TEAM
Rebel leaders? Imperial stalwarts? You're free to choose as you construct elite light and dark side teams while collecting heroes and other characters from the Star Wars™ universe. Develop your strategy and make key moves in this epic RPG. Pick teammates with complementary abilities and go to war with unbeatable squads! 

BECOME MASTER OF THE GALAXY
Defeat opponents and rise to the top as you dominate the galactic hologames based in a far-off cantina. Improve your combat strategy by upgrading your heroes' abilities as you play for even more powerful attacks and bigger wins. Then fight other players in Squad Cantina Battles, PvP Squad Arena, and Squad Tournaments to conquer the galaxy.

PLAY WITH POWERFUL CHAMPIONS
Make smart, tactical decisions and equip your heroes with cool gear to enhance their damage. Unlock fun abilities to make your team unstoppable as you unleash commanding moves like Luke Skywalker's Destined Strike, Darth Vader's Force Crush, and Young Han Solo's Trick Shot.

ENGAGE IN EPIC SHIP BATTLES 
Collect iconic starships, including the Millennium Falcon, and massive Capital Ships, like Admiral Ackbar's Home One, to construct your war fleets. Keep your cool in fast-paced space combat, deploy reinforcements, and turn the tide of battle with the right strategy. Face fun new challenges and compete in the Fleet Arena to test your prowess. Gather unique upgrade materials for characters, available only as rewards for ship battles. Each vessel has its own crew and strategy, adding special skills to individual ships. Recruit powerful pilots to create the strongest armada in the galaxy!

RISE TO THE TOP IN GUILDS
Lead Raids with friends and fight against bosses like the Rancor, AAT Tank, and the Sith Triumvirate when you create a customizable Guild. Collaborate to form a strategy with your Guild in Territory Battles where members unleash their entire arsenal of characters and ships against a progressively evolving battlefield. Show your dominance when you face off in games against other Guilds to conquer territories and top global leaderboards in Territory War.

Terms of Service: http://terms.ea.com
Privacy and Cookie Policy: http://privacy.ea.com

Game EULA: http://tos.ea.com/legalapp/mobileeula/US/en/OTHER/

Visit http://help.ea.com/en/star-wars-galaxy-heroes/star-wars-galaxy-heroes/ for assistance or inquiries.

EA may retire online features after 30 days' notice posted on www.ea.com/1/servic//e-updates.
What's New
Now introducing the Journey Guide, Heroes fans! Plan out your journey towards your ultimate Star Wars™ collection, with a detailed guide on earning the most aspirational units on the Holotables. In this update, you can:

•Map out your journey like never before using the Journey Guide
•Browse the guide to find many powerful units, along with their strengths, synergies, and requirements to obtain them
•The update also includes several performance improvements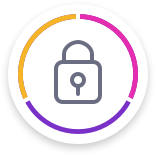 Get full access to Apptica and access to active SDK by versions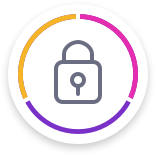 Identify competitors app permissions with
full access
to Apptica Intelligence
PNG
CSV
US
PNG
CSV
US
Analyze effective advertising campaigns and catchy creatives
Find out monetization strategies of competitors and apply them for your own apps
Want to learn more about this app?