Check out the screenshots selected by app publishers.
App screenshots are important because it draws user attention at the first glimpse and help the app to stand out among others in the stores.
Learn Reigns description and improve your app visibility.
** Play Store Most Innovative Game of 2016 **

Sit on the throne as a benevolent (or malevolent) medieval monarch of the modern age and swipe your royal fingers either left or right to impose your will upon the kingdom. Survive the seemingly never-ending gauntlet of requests from your advisors, peasants, allies, and enemies while maintaining balance between the influential factions of your kingdom. But beware; each decision you make might have implications and unfortunate consequences down the road that could put your reign and family's dynasty at risk!

Each year of your reign brings another important – seemingly random – request from your unpredictable kingdom as you strive for balance between the church, the people, the army, and the treasury. Prudent decisions and careful planning make for a long reign but unforeseen motivations, surprise events, and poor luck can take down even the most entrenched monarch. Extend your reign as long as possible, forge alliances, make enemies, and find new ways to die as your dynasty marches along through the ages. Some events will span on centuries, with an intrigue involving burning witches, scientific enlightenment, wicked politics and, maybe, the Devil himself.
What's New
Corrects a bug with the system that is in charge of saving the game.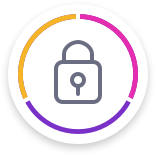 Get full access to Apptica and access to active SDK by versions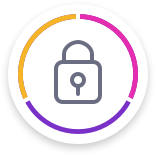 Identify competitors app permissions with
full access
to Apptica Intelligence
Export
US
Export
US
Analyze effective advertising campaigns and catchy creatives
Find out monetization strategies of competitors and apply them for your own apps
Want to learn more about this app?