Check out the screenshots selected by app publishers.
App screenshots are important because it draws user attention at the first glimpse and help the app to stand out among others in the stores.
Learn PUBG MOBILE description and improve your app visibility.
The official PLAYERUNKNOWN'S BATTLEGROUNDS designed exclusively for mobile. Play free anywhere, anytime. PUBG MOBILE delivers the most intense free-to-play multiplayer action on mobile. Drop in, gear up, and compete. Survive epic 100-player classic battles, payload mode and fast-paced 4v4 team deathmatch and zombie modes. Survival is key and the last one standing wins. When duty calls, fire at will!

2018 Mobile Game of the Year – Golden Joystick Award
Best game, fan favorite games, most competitive games - Google Play 2018 Awards

"Absolutely remarkable" - IGN
"It's awesome." - Pocket Gamer
"Keeps players coming back" - Vice

FREE ON MOBILE - Powered by the Unreal Engine 4. Play console quality gaming on the go. Delivers jaw-dropping HD graphics and 3D sound. Featuring customizable mobile controls, training modes, and voice chat. Experience the most smooth control and realistic ballistics, weapon behavior on mobile.

MASSIVE BATTLE MAPS - From Erangel to Miramar, Vikendi to Sanhok, compete on these enormous and detailed battlegrounds varying in size, terrain, day/night cycles and dynamic weather – from urban city spaces to frozen tundra, to dense jungles, master each battleground's secrets to create your own strategic approach to win. 

DEPTH AND VARIETY – From the 100-player classic mode, the exhilarating payload mode to the lightning-fast Arcade and 4v4 Team Deathmatch modes, as well as the intense Zombie modes. There is something for everyone! There is something for everyone. Play Solo, Duo, and in 4-player Squads. Fire your weapon to your heart's content! Be a lone wolf soldier or play with a Clan and answer the duty calls when help is needed! Offers FPS (First-Person Shooter) and TPS (Third-Person Shooter) play, lots of vehicles for all the different terrains in the game and an arsenal of realistic weapons. Find your perfect ride and pieces to cruise towards the final circle! 

ALWAYS GROWING - Daily events & challenges, and monthly updates delivering new gameplay features and modes that keep PUBG MOBILE always growing and expanding. Our powerful and serious anti-cheating mechanisms ensure a fair and balanced gaming environment where everyone plays by the rules.

* Requires a stable internet connection.
* PUBG MOBILE recommended system requirements: Android 5.1.1 or above and at least 2 GB memory. For other devices can try out PUBG MOBILE LITE

Follow us:
Official site: http://www.pubgmobile.com
Facebook: http://www.facebook.com/PUBGMOBILE
Twitter: https://twitter.com/PUBGMobile
Reddit: https://www.reddit.com/r/PUBGMobile/

Contact our customer service at PUBGMOBILE_CS@tencentgames.com if you have any questions.

Please see the PUBG Mobile PRIVACY POLICY and USER AGREEMENT
PRIVACY POLICY: http://pubgmobile.proximabeta.com/privacy.html
TENCENT GAMES USER AGREEMENT: https://www.pubgmobile.com/terms.html
What's New
What's New:
Payload Mode (coming soon)
Comes with Helicopter, RPG, Missiles, and more
Items: Air Strike Beacon, Vehicle Repair Pack
Recall: Revives teammates

Updates:
Item/Vehicle: Desert Eagle, BRDM-2
Vaulting: Improves movement
Explosive Barrels: Blow them up to deal damage
Survive Till Dawn: Halloween, new human faction & items
Graffiti: Spray away!

Improvements:
- Modified weapons & gears
- Improved fluency, control, power consumption, performance and Lobby UI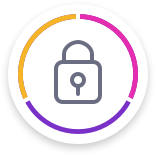 Get full access to Apptica and access to active SDK by versions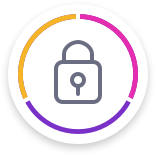 Identify competitors app permissions with
full access
to Apptica Intelligence
Export
US
Export
US
Analyze effective advertising campaigns and catchy creatives
Find out monetization strategies of competitors and apply them for your own apps
Want to learn more about this app?