Check out the screenshots selected by app publishers.
App screenshots are important because it draws user attention at the first glimpse and help the app to stand out among others in the stores.
Learn Pirates Outlaws description and improve your app visibility.
Play cards, build your deck to get the best combos! In Pirates Outlaws pick a character with a pre-made deck. Explore and manage your expedition to get more gold and reputation. Manage your deck and ammo to defeat enemies' strategy, in a turn based combat system. 

The path to become a wealthy and respected Pirate will not be easy!

[Lost Islands]
A new sea to explore and complete
Introducing new type of enemy - Monsters
Containing 9 unique giant Bosses to defeat
56 Cards and 15 Relics to collect
Discover more about lost islands through new Events
9 new skins to unlock
Extra achievements and challenges

[Navigate]
BATTLE: 60 outlaws and defeat 30 unique bosses in a turn per turn card combat system.
BUILD YOUR DECK: Play your cards and manage your Ammo for the best combo. Build a strategy around 10 playable characters with a pre-made deck and unique ability.
COLLECT CARDS AND RELICS: More than 400 Cards to collect and 150 Relics to discover from 4 varied chapters.
SAIL FROM ISLE TO ISLE: on a procedural generated map and choose your path among battles, events, market and tavern.
EXPLORE: 4 unique seas and chapters with their own difficulty and secret.

[Arena]
BATTLE: New Champions to defeat in a new game mode.
EXPLORE: First 3 chapters' cards, relics and enemies gathered in a single arena and a new way to loot and progress after each battle.
COLLECT: New skins to collect for each character.
CHALLENGE: More challenge with New Trophies to complete.


Email: support@fabledgame.com
Facebook: https://www.facebook.com/piratesoutlaws
Twitter: https://twitter.com/FabledGame
Discord: https://discord.gg/5gxKmQz

Languages: English, Chinese, Traditional Chinese, French, Korean, Spanish, Japanese, Russian, German
What's New
1.New Extension Contain:
Map Extension "Crew Battle"
1 Upgrade "Loot"
2. A permanent 50% discounts for "Explorer" and Upgrades potions "Health" & "Trade"
3.Bug and Problems solved:
The Fortune Teller couldn't revive with the relic "Tarot" just after the relic "Quill-pe" took effect. (Fixed)
Some problem after player used all the remaining ammo of the relic "Sacred Book". (Fixed)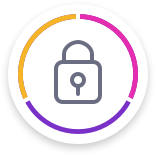 Get full access to Apptica and access to active SDK by versions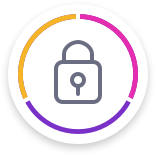 Identify competitors app permissions with
full access
to Apptica Intelligence
PNG
CSV
US
PNG
CSV
US
Analyze effective advertising campaigns and catchy creatives
Find out monetization strategies of competitors and apply them for your own apps
Want to learn more about this app?