Check out the screenshots selected by app publishers.
App screenshots are important because it draws user attention at the first glimpse and help the app to stand out among others in the stores.
Learn Pandora Music description and improve your app visibility.
Pandora gives you a personalized listening experience that continually evolves with your tastes.

Create stations from your favorite songs, artists or genres, search or browse to find recommended stations for your mood or activity, and discover podcasts that speak to you.
 
With Podcasts on Pandora, find your favorites and listen to personalized recommendations that actually make sense. Take Pandora on the go with over 1,400 podcasts, including 20 exclusive SiriusXM shows only available on Pandora. Already know what you're looking for? Just search and play to start listening, then tap + to add to your collection. Looking for something new? Simply browse and tap recommended podcasts to find podcasts on demand whether you're on Pandora Premium, Plus or Radio.

Looking for more?

Pandora Premium™
Subscribe to enjoy personalized on-demand music and podcasts

• Search and play your favorite songs, podcasts, albums and playlists on-demand
• Create playlists, not worklists – on your own or powered by Pandora
• Download the music you want for offline listening
• Unlimited skips and replays
• Higher quality audio
• Listen with ad-free music

Pandora Plus™
Subscribe to enjoy personalized radio with ad-free music

• Unlimited personalized stations and podcasts
• Up to four stations for offline listening
• Unlimited skips and replays
• Higher quality audio
• Listen with ad-free music

Pandora Plus subscriptions are $4.99 per month. Pandora Premium subscriptions are $12.99 per month. You'll be charged as a recurring transaction through your iTunes account. Pending trial eligibility, charges for Plus ($4.99/month) or Premium ($12.99/month) begin at the end of a free trial unless you cancel 24 hours prior to the end of the current subscription month. Any unused portion of a free Pandora Plus trial period will be forfeited if you upgrade to Pandora Premium. You can manage your subscription, cancel or turn off auto-renewal through Account Settings in your iTunes account. Pandora is available to US customers only.

Some advertising exclusions apply. Skips, replays and offline features may be limited by certain licensing restrictions. Pandora may use large amounts of data, and carrier data charges may apply. For best results, we recommend you connect your device to trusted Wi-Fi networks when available.

Terms and conditions:
www.pandora.com/legal
www.pandora.com/legal/subscription
www.pandora.com/privacy
What's New
Pandora just got easier on the eyes. Our app now supports Dark Mode in iOS 13. Switch to Dark Mode to lower the brightness of your interface so you can focus on your music, not the screen. Siri just got smarter. Now you can ask Siri to play your music on Pandora. Just say, "Hey Siri, play Lizzo on Pandora." or "Hey Siri, play the latest episode of This American Life on Pandora." Whether you're on your phone, HomePod, or in CarPlay, Siri is about to make listening to all your favorite stuff a little easier. Try it today!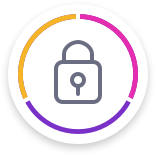 Get full access to Apptica and access to active SDK by versions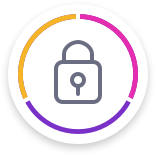 Identify competitors app permissions with
full access
to Apptica Intelligence
Export
US
Export
US
Analyze effective advertising campaigns and catchy creatives
Find out monetization strategies of competitors and apply them for your own apps
Want to learn more about this app?