Check out the screenshots selected by app publishers.
App screenshots are important because it draws user attention at the first glimpse and help the app to stand out among others in the stores.
Celebrate Halloween with our limited time updates

In MARVEL Strike Force, ready for battle alongside allies and arch-rivals in this action-packed, visually-stunning free-to-play game for your phone or tablet. An assault on Earth has begun and Super Heroes and Super Villains are working together to defend it! Lead the charge by assembling your ultimate squad, including Spider-Man, Doctor Strange, Groot, Rocket Raccoon, Loki, Venom, Elektra, Captain America and Iron Man, as you enter strategic combat against an all-new enemy threat. It's time to fight! Gather your squad and prepare for the battle to save Earth!

ASSEMBLE YOUR SQUAD
Recruit your strike force and form a squad of powerful MARVEL Super Heroes and Super Villains like Iron Man, Captain America, Loki, Elektra, Dr. Strange, Venom and more. 

STRENGTH THROUGH EVOLUTION
Outfit and upgrade your Super Heroes and Super Villains to become stronger than ever before. 

STRATEGIC DOMINATION
Who you bring to the fight matters. Pair up specific Super Heroes and Super Villains to perform combo moves to take out enemies. Expert in-fight tactics in 5v5 battles give you the power to vanquish the greatest villains of the Marvel Universe. 

EPIC COMBAT
Experience groundbreaking gameplay cinematics, as your heroes unleash dynamic chain combos with a single tap.

STUNNING VISUALS
Play one of the most visually stunning mobile game experiences that has ever been released. Your Marvel Super Heroes and Super Villains look as close to life-like as possible on your phone!

Super Hero teams assemble!

By downloading this app, you agree to our privacy policy and terms of use, available at http://marvelstrikeforce.com/privacy-policy and http://marvelstrikeforce.com/terms-of-service

We may work with mobile advertising companies and other similar entities that help deliver advertisements tailored to your interests.  For more information about such advertising practices, and to opt-out in mobile apps, see http://marvelstrikeforce.com/privacy-policy#ads.  You may also download the App Choices app at www.aboutads.info/appchoices.
What's New
Get ready for the Holidays with limited time festive updates!

• Four upcoming playable characters: Heimdall, Sif, Black Bolt, and Yo-Yo
• Poor Connectivity Indicator
• Bonus Events UI Update
• War Boost Update
• Advanced Option: Raid Key Generation Time Change
• Advanced Option: Multiple Main Store Orb Open
• Equip All Button
• Store Tab UI Update
• Gobbled up bugs
• Polished Visuals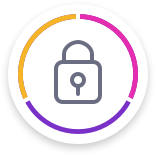 Get full access to Apptica and access to active SDK by versions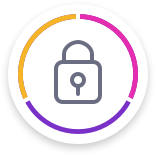 Identify competitors app permissions with
full access
to Apptica Intelligence
PNG
CSV
US
PNG
CSV
US
Analyze effective advertising campaigns and catchy creatives
Find out monetization strategies of competitors and apply them for your own apps
Want to learn more about this app?