Check out the screenshots selected by app publishers.
App screenshots are important because it draws user attention at the first glimpse and help the app to stand out among others in the stores.
Learn Magic Tiles 3 description and improve your app visibility.
Magic Tiles ™
Get Ready for one of the Best piano games in the world - Customized for you

Magic Tiles 3 ™ is one of the most loved piano games among thousands of free games in 2019 which has more than 100 million players around the world.

NEW UPDATES

-	NEW albums: totally new theme and effects in the game play and amazing songs.
-	Starter Package: the chance to get Coins + Diamonds + Remove Ads with 75% off. Don't hesitate, just come and grab it!
Further, our piano game also collects all new and popular great songs every week in its weekly songs chart. Furthermore, when the speed of tiles is high enough, you can collect Easter Eggs with hidden gifts inside.
Thus, this is a special version with various genres of piano games combining diverse instruments such as guitar, drum, and especially piano! Magic Tiles 3 ™ was one of the most popular new games 2019 featured by Google which provides user the high-quality piano songs and beautiful gameplay.

Let's tap the tiles, play the game on your mobile - One of the best new free games!

Game's rules:

It's similar to other piano games, you just have to tap the black tiles and avoid the white tiles then enjoy the wonderful music in game.
Game features: 
- Band mode where you can play with more instruments such as guitar, piano, and others.
- Battle mode creates the opportunity for players to compete with others around the world which leads Magic Tiles 3™ become such a unique piano online.
- Especially, the advanced feature of battle mode – custom match - which let you to compete directly with your friends and whoever you want to.
- High-quality piano songs, and some popular pop music which are frequently updated
- The challenge mode which leads users to improve their tapping speed in order to rank on the top of the world. 
Log in to your Facebook account and share data on multiple devices.
So, get ready and try out the fantastic piano games for free! The attractive piano online which is more challenging than you could imagine.
Permission: In order to provide the optimized experience, we would request "Storage" permission when you download this game

Become a real pianist now! And catch up the trend with this new piano game 2019 right now!

Support: 
Are you having any problems? Send email to :magictiles3.support@amanotes.com or contact us in game by going to Settings > FAQ and Support.
Privacy Policy: https://goo.gl/2WNN1V
What's New
- Event Christmas coming soon!!!
- Fix minor bugs.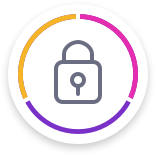 Get full access to Apptica and access to active SDK by versions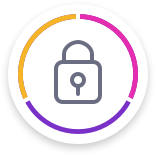 Identify competitors app permissions with
full access
to Apptica Intelligence
PNG
CSV
US
PNG
CSV
US
Analyze effective advertising campaigns and catchy creatives
Find out monetization strategies of competitors and apply them for your own apps
Want to learn more about this app?