Check out the screenshots selected by app publishers.
App screenshots are important because it draws user attention at the first glimpse and help the app to stand out among others in the stores.
Learn Human: Fall Flat description and improve your app visibility.
Discover the funniest multiplayer physics puzzle platformer!

In Human: Fall Flat you play as a wobbly human who keeps dreaming about surreal places filled with puzzles where he's yet to find the exit. Exploration and creativity are key, as every option is welcome! 

MASTER THE WOBBLY ART OF PARKOUR
You can walk (kind of straight), jump, grab anything, climb anything, carry anything. Mastering the moves will be your first delightful challenge.

SOLVE MIND-BENDING PUZZLES
Explore 10 open-ended levels full of challenging puzzles and hilarious distractions. Try new paths and discover all the secrets!

PLAY WITH FRIENDS, FAMILY, OR TOTAL STRANGERS
Work together to achieve any task - or spend hours pranking each other in the craziest ways possible. Play with up to 4 players for wacky mayhem!

CUSTOMIZE YOUR CHARACTER
Dress your human in dozens of silly outfits. Be a dog, ninja, princess… whatever! Mix and match with endless combinations.

The worlds may be fantastical, but the laws of physics are very real!

Follow us on social!
Discord: https://discordapp.com/invite/505games/ & https://discord.gg/hff/
Twitter: @505_Games & @HumanFallFlat
Facebook: https://facebook.com/505Games/ & https://www.facebook.com/humanfallflat/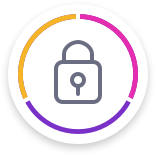 Get full access to Apptica and access to active SDK by versions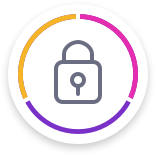 Identify competitors app permissions with
full access
to Apptica Intelligence
Export
US
Export
US
Analyze effective advertising campaigns and catchy creatives
Find out monetization strategies of competitors and apply them for your own apps
Want to learn more about this app?