Check out the screenshots selected by app publishers.
App screenshots are important because it draws user attention at the first glimpse and help the app to stand out among others in the stores.
Learn Hitman Sniper description and improve your app visibility.
5/5 - "Now that it's here, I can't stop playing it, which is remarkable for a title that is much more concerned with showcasing how much you can do within certain constraints instead of reveling in any kind of excess." - Gamezebo

BECOME THE ULTIMATE SILENT ASSASSIN
Step into the shoes of Agent 47 in Hitman Sniper and discover the most compelling sniper experience on mobile.

TACTICAL MISSIONS IN MONTENEGRO
Hone your strategic skills and orchestrate the perfect assassination kill shot.
 
SURVIVOR CHALLENGE IN DEATH VALLEY
Non-stop action as the zombie hunter in a true test of your skills and speed of execution.
 
MORE THAN 150 MISSIONS AND 10 DIFFERENT CONTRACTS
Improve your skills for the perfect assassination as you uncover secrets and subterfuges.

16 UNIQUE GUNS
Eliminate targets, collect weapon parts and complete blueprints to unlock the most powerful guns.

COMPETE AGAINST YOUR FRIENDS FOR THE FIRST PLACE IN THE LEADERBOARDS
Boost your score and climb up the contract killer ranks to become the world's finest silent assassin.
What's New
What's New in Version 1.7.128077:
-Various bug fixes and improvements.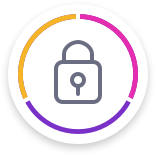 Get full access to Apptica and access to active SDK by versions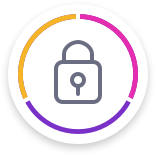 Identify competitors app permissions with
full access
to Apptica Intelligence
Export
US
Export
US
Analyze effective advertising campaigns and catchy creatives
Find out monetization strategies of competitors and apply them for your own apps
Want to learn more about this app?