Check out the screenshots selected by app publishers.
App screenshots are important because it draws user attention at the first glimpse and help the app to stand out among others in the stores.
Learn Gardenscapes description and improve your app visibility.
Welcome to Gardenscapes! Rake your way through a storyline full of unexpected twists and turns to restore a wonderful garden to its former glory.
 
Embark on an adventurous journey: beat match-3 levels, restore and decorate different areas in the garden, get to the bottom of the secrets it holds, and enjoy the company of amusing in-game characters, including Austin, your butler, and a funny dog! What are you waiting for? Indulge yourself in some gardening and become the hero of a brand new story. Build your dream garden for free!
 
The game features:
● Addictive gameplay: swap and match, restore and decorate the garden, and be part of a breath-taking adventure all at once!
● Hundreds of unique match-3 levels
● Dozens of in-game characters you can make friends with
● An adorable puppy who is always there to cheer you up
● An in-game social network you can use to keep tabs on everything
● Different areas in the garden, each with unique structures: broken fountains, mysterious mazes, an old mansion, and much more
● A community that comes first — be neighbors with your Facebook friends!
● A super addicting game you can even play offline!
 
Gardenscapes is free to play, though some in-game items can also be purchased for real money.
 
Enjoying Gardenscapes? Learn more about the game!
Facebook: https://www.facebook.com/Gardenscapes
Instagram: https://www.instagram.com/gardenscapes_mobile/
Twitter: https://twitter.com/garden_scapes
 
Questions? Contact our tech support at gardenscapes@playrix.com
What's New
FURRY SEASON
- The first long event: Beat levels to win rewards throughout the entire season
- Golden Ticket: Unlock unique prizes
- The main reward is a new pet!

EVENTS
- Renovate the study to help Austin write a book at the end of November
- Collect bells and decorate the garden for Christmas starting mid-December

STORYLINE
- Complete the singing statue composition to find the last hiding spot with treasure
- A new chapter and mystery: Explore a secret underwater city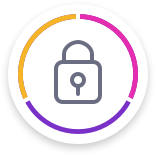 Get full access to Apptica and access to active SDK by versions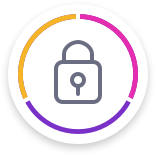 Identify competitors app permissions with
full access
to Apptica Intelligence
PNG
CSV
US
PNG
CSV
US
Analyze effective advertising campaigns and catchy creatives
Find out monetization strategies of competitors and apply them for your own apps
Want to learn more about this app?