Check out the screenshots selected by app publishers.
App screenshots are important because it draws user attention at the first glimpse and help the app to stand out among others in the stores.
Learn Five Nights at Freddy's description and improve your app visibility.
NOTE: A device with at least 1 GB of RAM is required for this game to run properly.

Welcome to your new summer job at Freddy Fazbear's Pizza, where kids and parents alike come for entertainment and food as far as the eye can see! The main attraction is Freddy Fazbear, of course; and his two friends. They are animatronic robots, programmed to please the crowds! The robots' behavior has become somewhat unpredictable at night however, and it was much cheaper to hire you as a security guard than to find a repairman.

From your small office you must watch the security cameras carefully. You have a very limited amount of electricity that you're allowed to use per night (corporate budget cuts, you know). That means when you run out of power for the night- no more security doors and no more lights! If something isn't right- namely if Freddybear or his friends aren't in their proper places, you must find them on the monitors and protect yourself if needed!

Can you survive five nights at Freddy's?

"For all the simplicity of the game's controls and premise, Five Nights at Freddy's is frightening. It's a fantastic example of how cleverness in design and subtlety can be used to make an experience terrifying. Simple still images and proper character design steal the show in this game, and show that Scott Cawthon knows quite a lot about the secret fears people feel when looking at creepy dolls and toys. It's elegant in how it sows fear, and is a must-own for anyone who likes scary games." -Joel Couture IndieGameMag.com

#MadeWithFusion
What's New
Scott Cawthon and Clickteam bring the superior version of Five Nights at Freddy's to mobiles!
- Remastered version from the PC version
- High resolution graphics and visual effects
- Cheat Mode becomes Survival Kit and includes a new cheat (in-app purchase)
- Fixed crashes that could affect some devices
- Fixed black half-screen issue that affected some devices
- Prompt allowing to ignore battery optimizations
- Increased scrolling speed (office)
- Improved UI ergonomics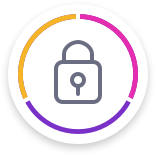 Get full access to Apptica and access to active SDK by versions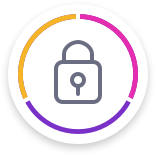 Identify competitors app permissions with
full access
to Apptica Intelligence
PNG
CSV
US
PNG
CSV
US
Analyze effective advertising campaigns and catchy creatives
Find out monetization strategies of competitors and apply them for your own apps
Want to learn more about this app?