Check out the screenshots selected by app publishers.
App screenshots are important because it draws user attention at the first glimpse and help the app to stand out among others in the stores.
Learn Fishdom description and improve your app visibility.
Never Fishdomed before? Then take a deep breath and dive into an underwater world of match-3 fun!
 
Engage in challenging and fun match-3 gameplay with unique twists as you decorate tanks to create cozy homes for your lovely fish. Feed them, play with them, and watch them interact with each other. Hey, your finned friends are waiting for you—SO DIVE IN NOW!
 
Features:
● Unique gameplay: swap and match, design and decorate, play with and take care of fish—all in one place!
● Hundreds of challenging and fun match-3 levels
● Explore an exciting aquatic world with amusing 3D fish, each of which has its own personality, that you'll be excited to meet!
● Fish tanks you can liven up with breath-taking underwater decor
● Amazing graphics all yours once you grab your scuba mask
● Buddy-diving time: play with your Facebook friends!
 
Please note! Fishdom is free to play, though some in-game items can also be purchased for real money. If you don't want to use this option, simply turn it off in your device's Restrictions menu.
  
Enjoying Fishdom? Learn more:
Facebook: facebook.com/Fishdom
Instagram: instagram.com/fishdom_mobile/
Twitter: twitter.com/FishdomOfficial
 
Questions? Contact our tech support at fishdom@playrix.com
What's New
Dive into a frosty Fishdom update! SEASON ADVENTURES - Complete tasks to get boosters, lives and other prizes! - Use the Gold Pass to get special rewards, advantages and a unique pet—the Azure Turtle! CASCADE OF HOLIDAY EVENTS - Find the Santa's Workshop aquarium with unique decorations and a cute school of fish, Santa and his Reindeer, in the holiday event! - Complete tasks in the Lunar New Year event to get rewards and win the grand prize—the Panda Fish! - Even more rewards and vouchers are waiting for you in the New Year's Fever event! ALSO FEATURING - A new London Parade aquarium and 17 thematic decorations. - Three new fish: Fishketeer, Guardsfish, and an Indian dancer. - A new match-3 element: Ship Wheel. Remove the ropes to beat the level! We hope you enjoy the new update! Have fun playing!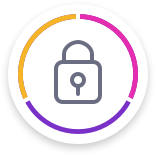 Get full access to Apptica and access to active SDK by versions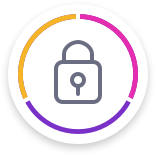 Identify competitors app permissions with
full access
to Apptica Intelligence
PNG
CSV
US
PNG
CSV
US
Analyze effective advertising campaigns and catchy creatives
Find out monetization strategies of competitors and apply them for your own apps
Want to learn more about this app?