Check out the screenshots selected by app publishers.
App screenshots are important because it draws user attention at the first glimpse and help the app to stand out among others in the stores.
Learn Epic Seven description and improve your app visibility.
------------------------------------
And thus began the 7th World...
Diche, the Goddess of Life, summoned all of her waning power
and once again gave shape to the Guardians and the Heir of the Covenant.
"My children, I entrust this world to you."

● A vast and engaging story
An epic for the modern age.
We invite you into the 7th World.

● Fully Playable 2D Animation
Dazzling skill animations in battle!
Cutscene-quality 2D animated graphics!

● Raid Labyrinth
In the depths of the Labyrinth, an ancient queen awakens from her slumber.
Embark on a monster hunt with incredible rewards.

● PvP Arena
Who will achieve fame and victory in the Arena?
Showcase your unique strategy to the world every season!

● For Guild and Glory!
Full of intense 3v3 battles, Guild Wars are here!
Work with your Guild members to become the strongest Guild!

※ Supported on Android 6.0 and above. Not supported on Galaxy S4 and under.
※ Epic Seven is available in English, Korean, Chinese (Traditional), German, French, Spanish, and Portuguese.

▒▒ Official Community Websites ▒▒

STOVE
http://page.onstove.com/epicseven/global

Facebook
https://www.facebook.com/EpicSevenGlobal

YouTube
https://www.youtube.com/channel/UCa1C3tWzsn4FFRR7t3LqU5w

Instagram
https://www.instagram.com/epicseven_global

------------------------------------
[Configuring Permissions]
- Storage: Requires access to storage to attach files for Community Board, FAQ, and 1:1 Inquiry.

* Epic Seven has been developed to run on Android 6.0 and above with selective app permissions. If you're using a device with an Android version under 6.0, contact your device's customer support to see if they offer upgrades to your operating system. After upgrading you may want to manage the selective app permissions, which you can do from your device's settings menu.

[Manage and Revoke Permissions]

- Android 6.0 and above: Device Settings > Apps > Choose App > App Settings > Permissions
- Android 6.0 and under: Revoke permissions by deleting the app
--------------------------------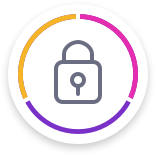 Get full access to Apptica and access to active SDK by versions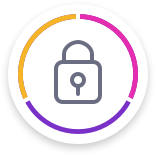 Identify competitors app permissions with
full access
to Apptica Intelligence
Export
US
Export
US
Analyze effective advertising campaigns and catchy creatives
Find out monetization strategies of competitors and apply them for your own apps
Want to learn more about this app?