Check out the screenshots selected by app publishers.
App screenshots are important because it draws user attention at the first glimpse and help the app to stand out among others in the stores.
Empires & Puzzles is a completely new take on match 3 puzzle games, combining RPG elements, battles and building a mighty stronghold - topped with thrilling PVP duels. Join the battle now!
 
• Match – Send your troops charging by making amazing combos!
• Build – Rebuild an immense war fortress!
• Collect – Summon hundreds of legendary heroes and mighty troops!
• Progress – Level up your army of unique heroes!
• Raid – Clash blades in intense PvP battles with players from around the world!
• Loot – Get rewarded for raiding enemies' castles and crushing their armies!
• Craft – Learn powerful spells and craft magic weapons!
• Upgrade – Level up your heroes, castle, buildings and special powers!
• Farm – Gather valuable resources to boost your army and castle!
• Team Up – Fight mighty Titans with your Alliance!
• Discover – Open new worlds and dungeons while progressing through quests and legends of a main campaign!
• Amazing Graphics – Experience detailed monsters, fantasy creatures, epic loot, powerful heroes and visual effects in a majestic fantasy world!

This free fantasy game is a fresh take on role playing games (RPG), magic battlers, combining epic match-3 battles and base building of a mighty castle Stronghold – all that topped with thrilling PVP duels full of magic and action. Become a Hero now!

Follow us:
http://fb.me/EmpiresAndPuzzles
What's New
Defend your empire with new exciting features!

∙ Santa's Challenge is back - prepare to meet Santa and friends in December!
∙ Various bug fixes and smaller improvements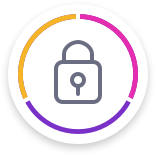 Get full access to Apptica and access to active SDK by versions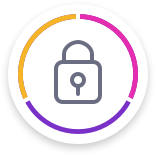 Identify competitors app permissions with
full access
to Apptica Intelligence
PNG
CSV
US
PNG
CSV
US
Analyze effective advertising campaigns and catchy creatives
Find out monetization strategies of competitors and apply them for your own apps
Want to learn more about this app?